Heather Linton has developed and perfected tools to succeed in the swimming pool industry over fifteen years. Her pool of knowledge comes from real-world experience rather than the standard "book" learning often seen.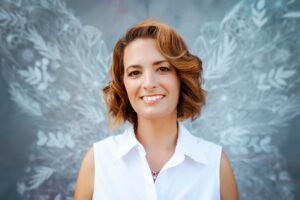 With a family background in entrepreneurship and small business, she learned the importance of corporate structuring and day-to-day operations in growing a successful business to a successful swimming pool service and renovation company while making the customer experience both satisfying and rewarding. As a result, at only 19, she moved forward with her husband, Chris, to form a successful pool maintenance business.
As their company grew, gaining a secure footing in the DFW area, she observed severe deficiencies in other areas of the pool industry. It was then she saw the opportunity to transition and provide services to pool owners that would result in much more significant and longer-term benefits to them. Realizing the original build set the foundation for the life of the pool, she applied her strong organizational and communication skills to secure the resources and professional connections needed to offer prospective customers new pool builds, and pool remodels. She and Chris combined their unique talents and knowledge to create a widely sought-after pool-build company.
Heather's desire to help others has spurred her into her current venture as a CPO (Certified Pool Operator) Instructor. She has been delighted to help and educate; excited to see others succeed as an employee or in their own businesses. Heather is a host of her own show on the Talking Pools Podcast and has taken on the additional role of Education Committee Member for the International Pool, Patio, and Spa Expo. Heather lives with her husband, Chris, and their son in sunny South Florida.