Description
Advanced Pool Water Chemistry Certification Class
Want to take your swimming pool water chemistry knowledge to the next level? This Advanced Session will do exactly that and from a Pool Pro that has been hands-on poolside his entire career. Rudy Stankowitz is an award-winning instructor and a 30-year veteran of the swimming pool industry. Pool water chemistry certification.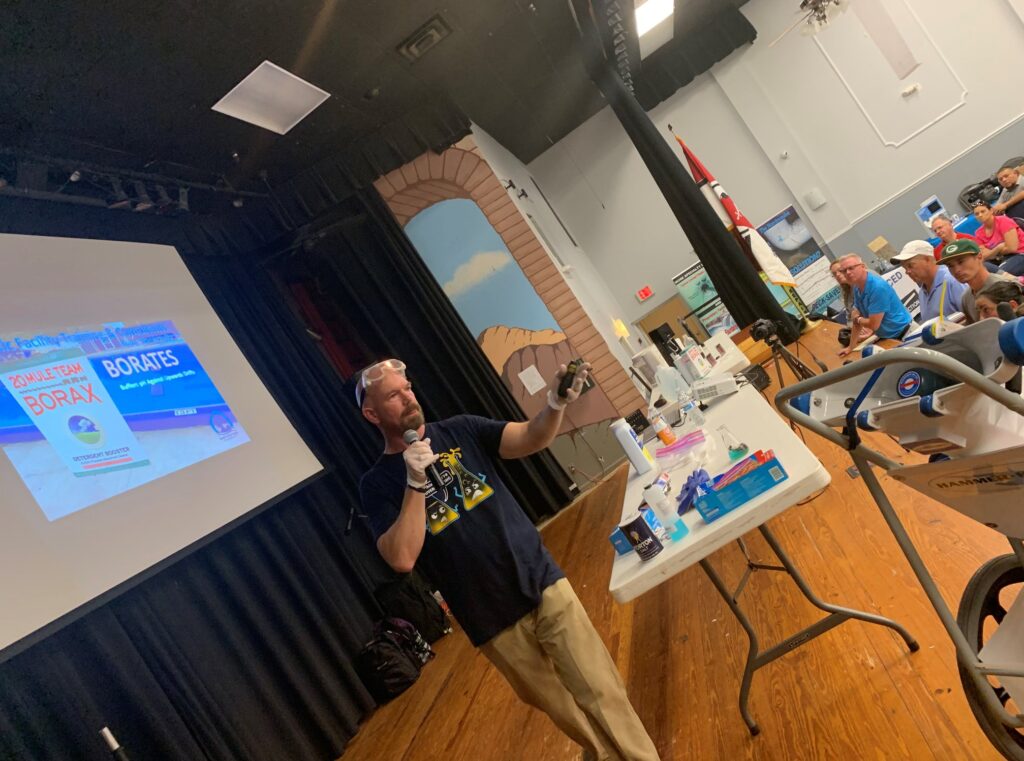 Realworld Pool Application
From retail swimming pool supplies to positions with two different industry manufacturers to operating his own swimming pool service company for nearly a decade in North Central Florida before teaching and consulting at aquatic facilities worldwide – Rudy brings a ton of real-world experience and scenarios into the session.
Advanced Pool Chemistry Session with Pool Industry veteran and water chemistry expert Rudy Stankowitz (11 AM – 3 PM US EST)
Think Outside the Pool
Learning how both science and chemistry affect what we do on the day to day poolside gives you a major advantage. Seeing how to work with those factors, both environmental and chemically, will make your pools easier to maintain and more profitable.
Pool Chemistry Occurs in Pools
With pool chemistry there is theory and then there is how things actually work in the field. It shouldn't be surprising that the two are not always in line with one another. A swimming pool is an active body of water, outside and exposed to the environment with people in it from time to time. This cannot be replicated in a fish tank by a scientist in a lab.
What You Will Learn
 This course curriculum includes discussion/demonstration. We will discuss the reactivity series of metals, chemical equilibrium principles of acid-bases, gas-liquid equilibrium, cavitation, dissociation, oxidation-reduction, and nitrification covalent complexation, and the analysis of swimming pool water chemistry.
 *This is NOT a class for beginners or an 'Introduction' to pool water chemistry. This class assumes an existing level of water chemistry experience.