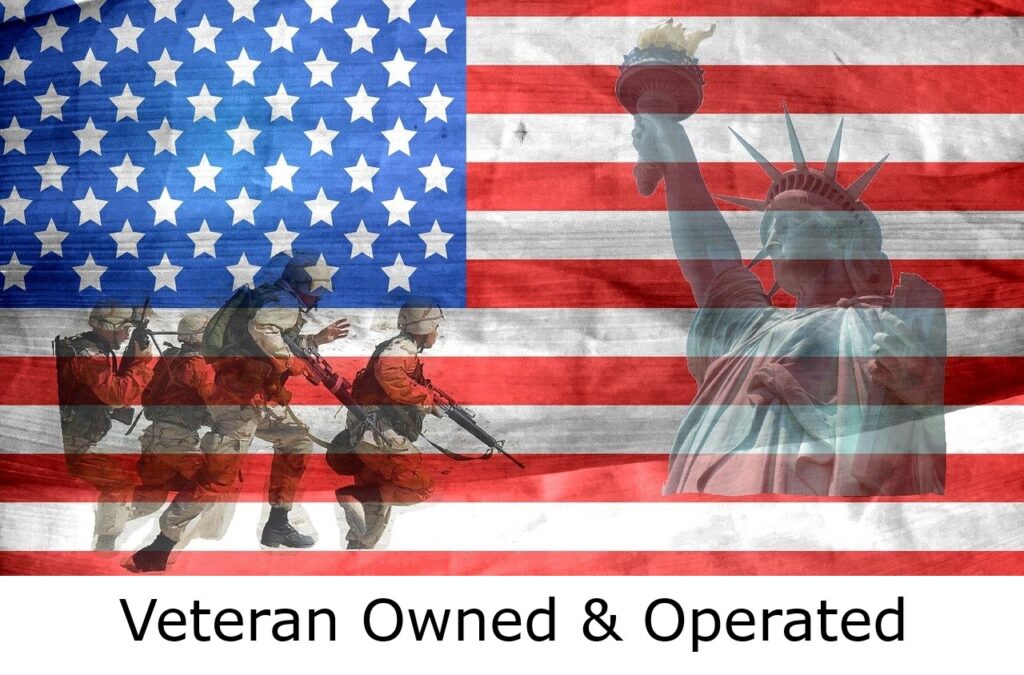 Veterans, Active Duty Military, First Responders, and Lifeguards receive 10% OFF reg price on Online CPO or AFO Class. On check out use discount code: POOL
An award-winning instructor with over 30 years of pool industry experience ✔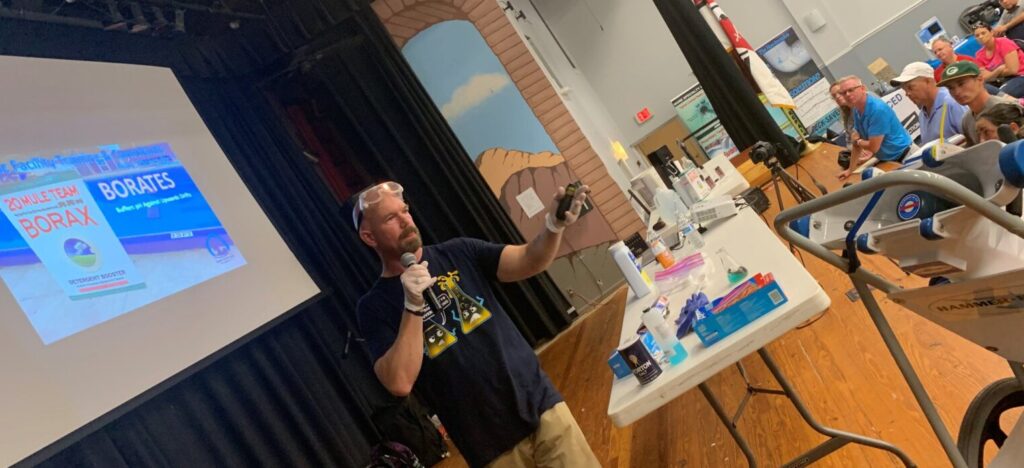 ESSENTIAL AF Members get special pricing on all classes and access to Member Only Pages on CPOclass.com: CLICK HERE
Your cart is currently empty!
---
New in store
ATTN:

With the current pool chlorine shortage expected to last into 2022, this book may be the best investment you make this year:
How to Get Rid of Swimming Pool Algae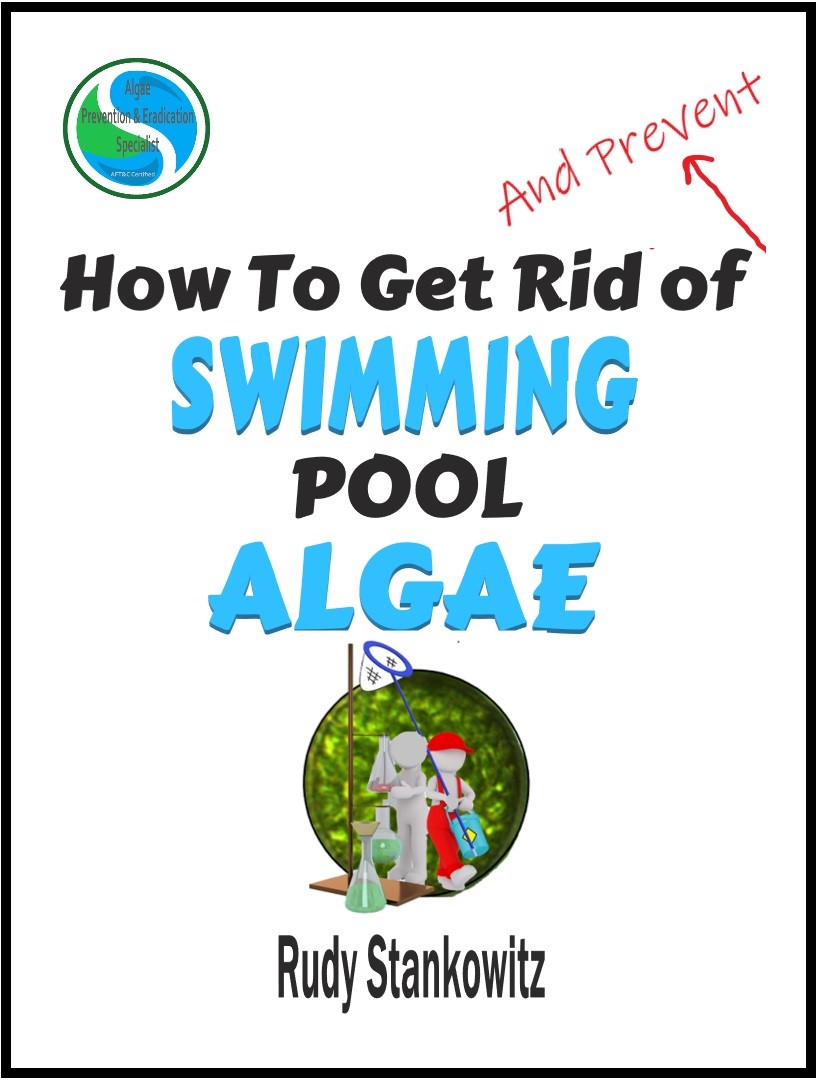 by Rudy Stankowitz (Author), Richard A Falk Consulting (Editor), Isaac Miller, Ph.D. Microbiology (Editor)
This is a great book for anyone who takes care of swimming pools❗
A MUST HAVE that applies to pools of any shape or size, whether you go on to take the certification class or not, you'll have fewer bouts with green, yellow, and black algae 🦠with this 'How to' book on your shelf.
"Rudy, your field samples are very interesting – and rare. There is almost nothing published on the varieties of algae in pools… If you focus on black "algae," you will be the first person in nearly 40 years to document it. That would be really, really cool." – Dr. Roy D. Vore, Ph.D., Microbial physiologist, Senior Consultant, Vore & Associates LLC, previously Technology Manager, BioLab inc.
.
Algae Prevention & Eradication Specialist Certification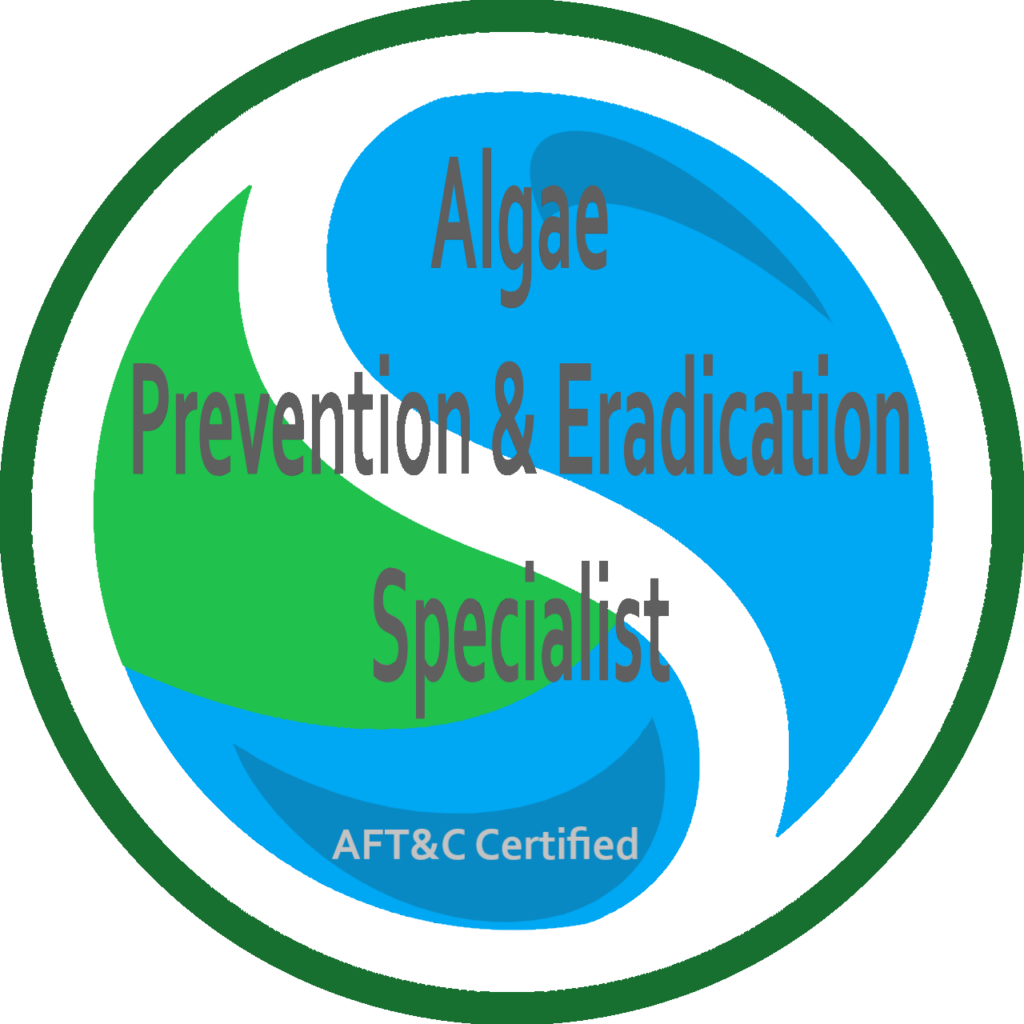 The only certification program in the swimming pool industry with a specialized focus on algae. Take an in-depth look at the species that can develop in recreational waters and the best methods of hampering & thwarting growth. The Algae Prevention & Eradication Specialist certification course will provide the tools necessary to make your pools safer, easier to maintain, and more profitabile. Add a marketable point of difference that will give you an edge over your competition. Get a jump on the class by purchasing the 'How to Get Rid of Swimming Pool Algae' book above.
.
CPO Class (Certified Pool Operator)
This CPO (Certified Pool Operator) Class is completely online! You can complete the entire class, including the exam in the comfort of your own home. Includes CPO Handbook (Continental U.S. Only).
CPO Class Schedule
Our CPO (Certified Pool Operator) Certification classes include ongoing support long after the class has finished and for as long as you wish on swimming pool maintenance, chemistry, equipment, or treatment questions.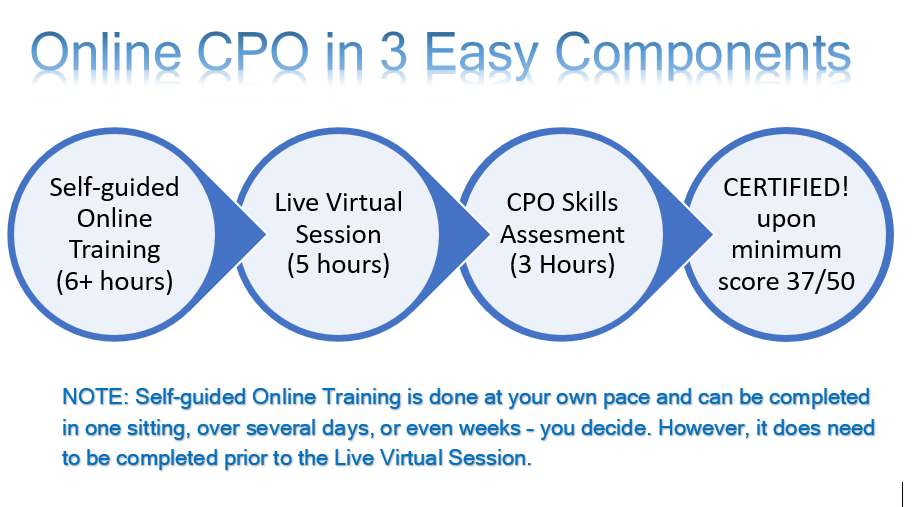 Upon registration, you will receive an access code and login information for the training's self-guided portion.
The Live Virtual Session with Rudy Stankowitz begins at 11 AM EST
Online CPO Certification is recognized worldwide and in the following U.S. States
​​​​AFO (Aquatic Facility Operator) Online Class
The Aquatic Facility Operator (AFO) Online training and certification course is a leading-edge program in the industry today. The course teaches you the skills necessary to make your facility safe and efficient. The certification is specifically designed to meet the needs of those working in public, semi-public, municipal pools, swimming pool service, or water park facilities. This comprehensive two-day online course provides in-depth instruction on all facets of aquatic facility operation and management.
Advanced Swimming Pool Water Chemistry Certificate Class
with Pool Industry veteran and water chemistry expert Rudy Stankowitz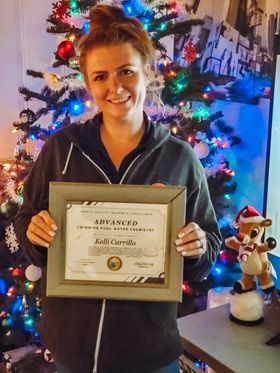 Join us in the Industry's only truly Advanced Online Pool Water Chemistry Certificate class. This course curriculum includes discussion/demonstration on the reactivity series of metals, chemical equilibrium, principles of acid-bases, gas-liquid equilibrium, cavitation, dissociation, oxidation-reduction, and nitrification, covalent complexation, and the analysis of swimming pool water chemistry.
pictured Kelli Carrillo, owner of Legacy Pool & Spa and co-founder of the PGP (Pool Girl Pro) Industry Training Group – a Facebook group dedicated to the education of women in the swimming pool industry.
Sign up for our four hour Advanced Pool Water Chemistry Class here:
CPO Class Re-certification
For this online recertification option, current certification must still be valid. Self-guided online class not required/not included. eHandbook included – hard copy available separately HERE. You attend the virtual class only for the instructor-led sessions and CPO Class exams. A copy of your existing certificate or wallet card must be sent via email to rudy@pooloperatorcourse.com prior to class. CHOOSE ANY CURRENTLY SCHEDULED virtual class you would like to attend and include the date of the class you would like to attend when prompted for comments.
This is the same CPO Class as it always was. Just now, it's completely online!
Are you ready for CPO? Try our 'pre' CPO Test: CPO (Certified Pool Operator) Certification Practice Test