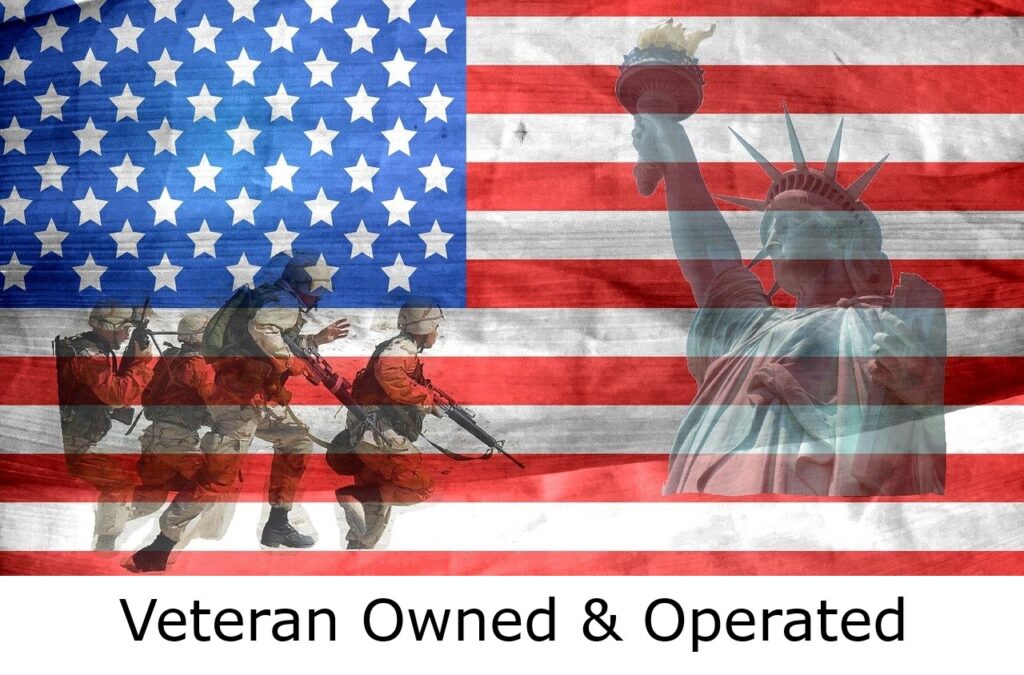 Veterans, Active Duty Military, First Responders, and Lifeguards receive 10% OFF reg price on Online CPO Certification or AFO Class. On check out use discount code: POOL
An award-winning instructor with over 30 years of pool industry experience ✔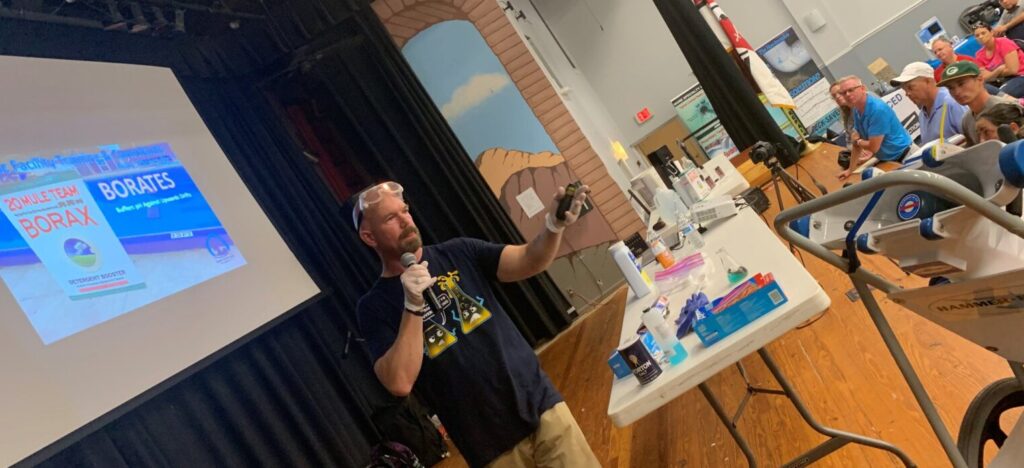 ESSENTIAL AF Members get special pricing on all classes and access to Member Only Pages on CPOclass.com: CLICK HERE
Your cart is currently empty!
---
New in store
CPO Certification Class (Certified Pool Operator)
CPO Certification Class Schedule
This CPO (Certified Pool Operator) Class is completely online! You can complete the entire class, including the exam in the comfort of your own home. Includes CPO Handbook (Continental U.S. Only).
Our CPO (Certified Pool Operator) Certification classes include ongoing support long after the class has finished and for as long as you wish on swimming pool maintenance, chemistry, equipment, or treatment questions.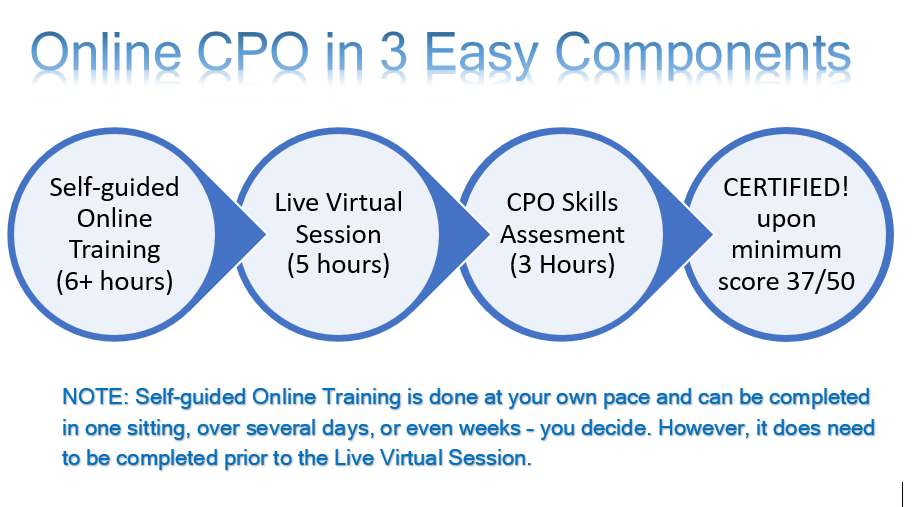 Upon registration, you will receive an access code and login information for the training's self-guided portion.
The Live Virtual Session with Rudy Stankowitz begins at 11 AM EDT unless otherwise noted (ie: the July 15, 2021 class begins at 9 AM EDT)
There are a handful of U.S. States that do not accept virtual certification. Please scroll to the bottom of this page to confirm prior to purchase
How to Get Rid of Swimming Pool Algae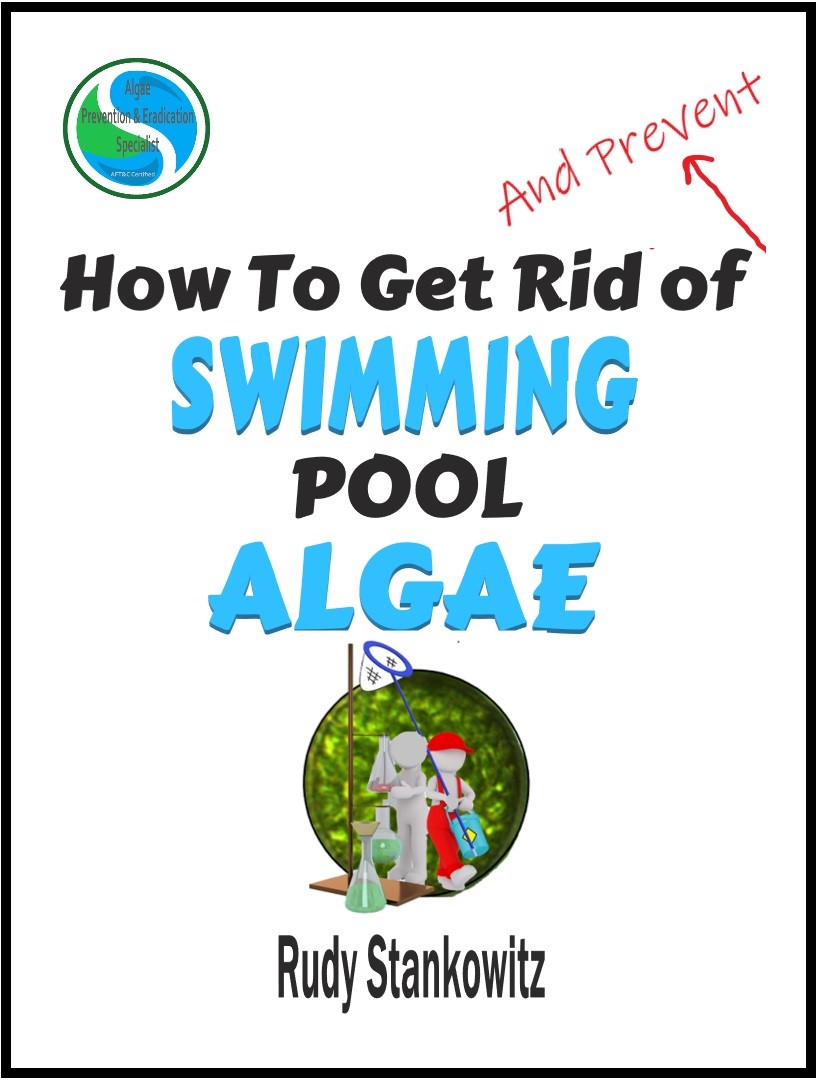 by Rudy Stankowitz (Author), Richard A Falk Consulting (Editor), Isaac Miller, Ph.D. Microbiology (Editor)
This is a great book for anyone who takes care of swimming pools❗
A MUST HAVE that applies to pools of any shape or size, whether you go on to take the certification class or not, you'll have fewer bouts with green, yellow, and black algae 🦠with this 'How to' book on your shelf.
"Rudy, your field samples are very interesting – and rare. There is almost nothing published on the varieties of algae in pools… If you focus on black "algae," you will be the first person in nearly 40 years to document it. That would be really, really cool." – Dr. Roy D. Vore, Ph.D., Microbial physiologist, Senior Consultant, Vore & Associates LLC, previously Technology Manager, BioLab inc.
Paperback $29.99 Kindle $9.99
.
Algae Prevention & Eradication Specialist Certification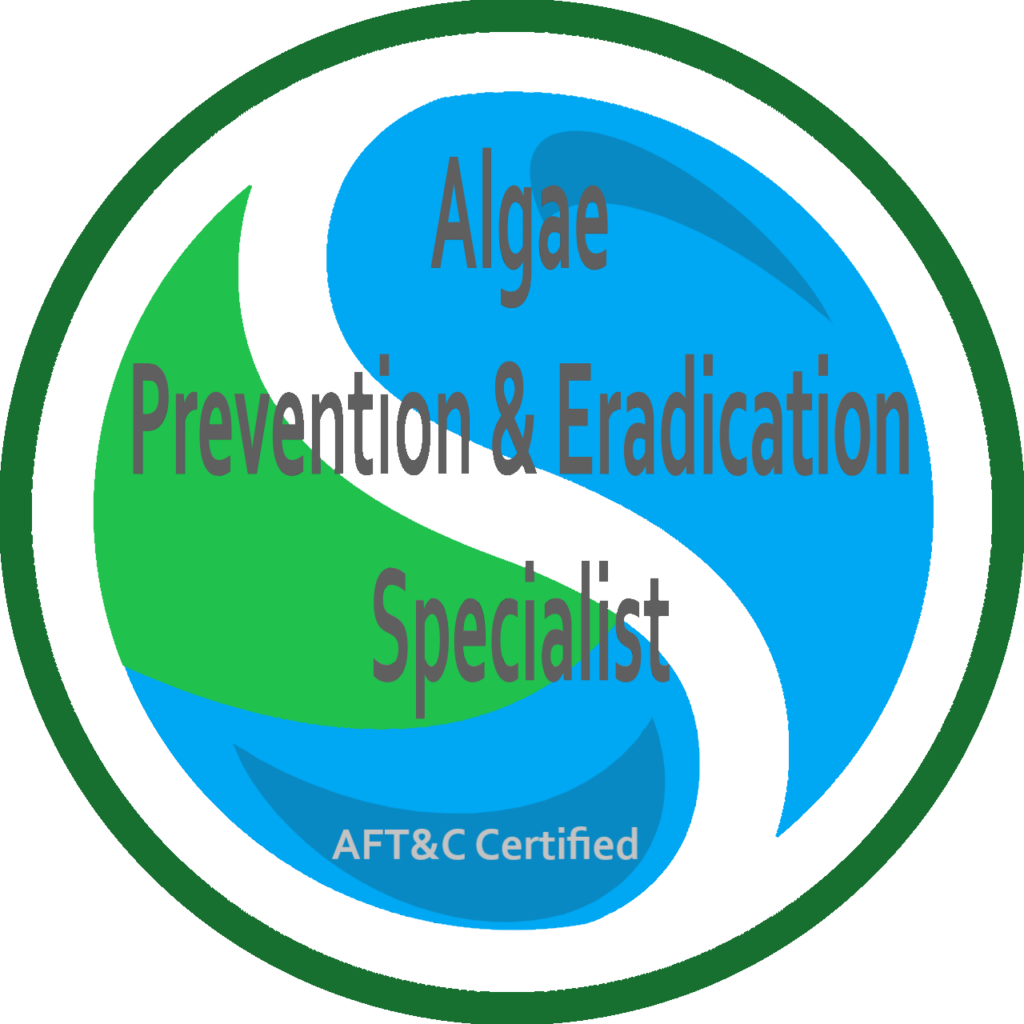 The only certification program in the swimming pool industry with a specialized focus on algae. Take an in-depth look at the species that can develop in recreational waters and the best methods of hampering & thwarting growth. The Algae Prevention & Eradication Specialist certification course will provide the tools necessary to make your pools safer, easier to maintain, and more profitable. Add a marketable point of difference that will give you an edge over your competition. Get a jump on the class by purchasing the 'How to Get Rid of Swimming Pool Algae' book above.
Take the Next Step in Your Pool Education
$199.99
Purchase the How to Get Rid of Swimming Pool Algae book before you begin – there is stuff in that book you're gonna need.
5 lectures are followed by a 10 question multiple choice open book quiz. Why take a 50 question test all at once if you don't have to.
You do have to watch at least 90% of the lecture to advance, but we're not going to let a score other than 100% on a quiz hold you up – you only need an 8 out of 10 in our class to advance.
This is not a 'one and done' test – you get two shots! So, no need for stress if you fall shy the first go at it. Not only that, but you'll have 90 days to complete the 6-hour program.
.
FREE Swimming Pool Water Test Class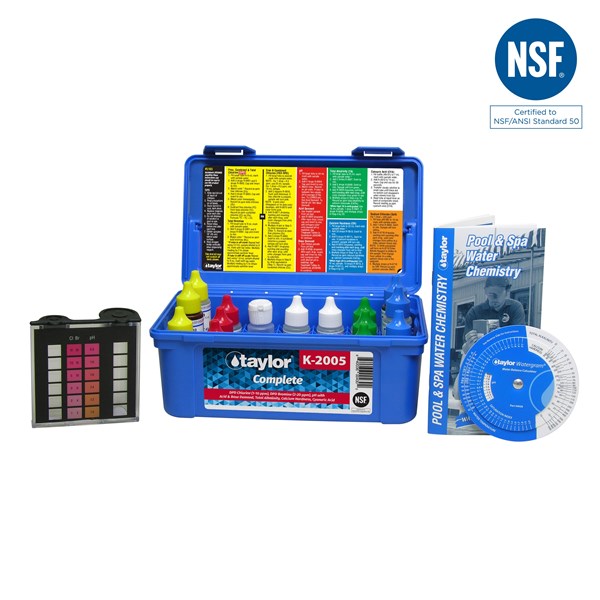 You don't have to be a chemist to test water correctly! You just need to adhere to some basic techniques. In the session, we will share the play-by-play on the steps and will teach you to recognize some of the interferences that can get in your way.
Pool Care Starts with Water Analysis
This class is a Must for anyone who maintains swimming pools. A great introduction to water testing and a fabulous refresher for those who take the winters off. The first step in a healthy pool that is clear and safe for swimming is your pool water test!
FREE
.
CPO Certification Renewal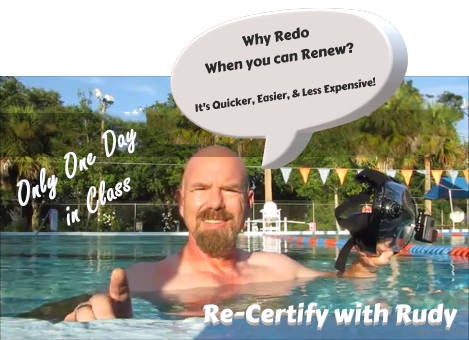 Your current certification must still be valid for this online recertification option or within 30 days of expiration. Self-guided online class not required. eHandbook included – hard copy available separately HERE. You attend the virtual class only for the instructor-led sessions and CPO Class exams. A copy of your existing certificate or wallet card must be sent via email to rudy@pooloperatorcourse.com before class. Choose any of the virtual sessions below:
This is the same Re-certification CPO Class as it always was. Just now, it's Virtual!
​​​​AFO (Aquatic Facility Operator) Online Class
The Aquatic Facility Operator (AFO) Online training and certification course is a leading-edge program in the industry today. The course teaches you the skills necessary to make your facility safe and efficient. The certification is specifically designed to meet the needs of those working in public, semi-public, municipal pools, swimming pool service, or water park facilities. This comprehensive two-day online course provides in-depth instruction on all facets of aquatic facility operation and management.
Are you ready for CPO Certification Class?
Try our 'pre' CPO Test: CPO (Certified Pool Operator) Certification Practice Test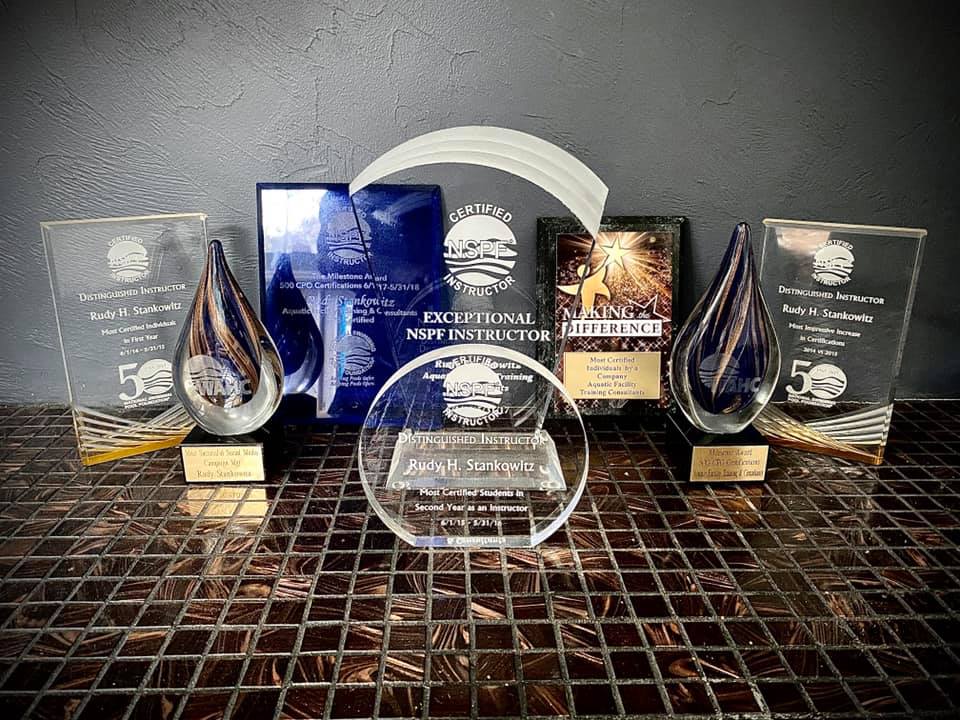 U.S. STATES THAT APPROVE ONLINE/VIRTUAL CPO CERTIFICATION
GREEN = APPROVED RED = NOT PERMITTED
CPO Class ALABAMA ✔ CPO Class Baldwin County AL x
CPO Class ALASKA ✔
CPO Class City of Anchorage AK ✔
CPO Class ARIZONA ✔
CPO Class Cochise County x
CPO Class Pima County x
CPO Class ARKANSAS ✔
CPO Class CALIFORNIA ✔
CPO Class COLORADO ✔
CPO Class CONNECTICUT ✔
CPO Class DELAWARE x
CPO ClassDistrict of Columbia ✔
CPO Class FLORIDA ✔
CPO Class GEORGIA ✔
CPO Class HAWAII ✔
CPO Class IDAHO x
CPO Class ILLINOIS ✔
CPO Class INDIANA ✔
CPO Class IOWA ✔
CPO Class KANSAS ✔
CPO Class KENTUCKY ✔
CPO Class LOUISIANA ✔
CPO Class MAINE ✔
CPO Class MARYLAND ✔
CPO Class MASSACHUSETTS ✔
CPO Class MICHIGAN ✔
CPO Class MINNESOTA ✔
CPO Class MISSISSIPPI ✔
CPO Class MISSOURI ✔
CPO Class St. Charles County x
CPO Class City of Kansas City x
CPO Class St. Louis County ✔
CPO Class MONTANA x
CPO Class NEBRASKA x
CPO Class NEVADA ✔
CPO Class Southern Nevada Health District ✔
CPO Class Washoe County NV ✔
CPO Class NEW HAMPSHIRE ✔
CPO Class NEW JERSEY ✔
CPO Class NEW MEXICO ✔
CPO Class Bernalillo County NM ✔
CPO Class City of Albuquerque NM ✔
CPO Class NEW YORK ✔
CPO Class Suffolk County NY ✔
CPO Class NORTH CAROLINA ✔
CPO Class NORTH DAKOTA ✔
CPO Class OHIO ✔
CPO Class OKLAHOMA ✔
CPO Class OREGON ✔
CPO Class PENNSYLVANIA ✔
CPO Class Allegheny County PA ✔
CPO Class RHODE ISLAND N ✔
CPO Class SOUTH CAROLINA ✔
CPO Class SOUTH DAKOTA ✔
CPO Class TENNESSEE ✔
CPO Class TEXAS ✔
CPO Class UTAH ✔
CPO Class VIRGINIA ✔
CPO Class City of Alexandria VA ✔
CPO Class Arlington County VA x
CPO Class Fairfax County VA ✔
CPO Class Loudoun County VA ✔
CPO Class VERMONT ✔
CPO Class WASHINGTON ✔
CPO Class WEST VIRGINIA ✔
CPO Class WISCONSIN ✔
CPO Class WYOMING x