Algae Prevention & Eradication Specialist Certification
The only certification program in the swimming pool industry with a specialized focus on algae. Take an in-depth look at the species that can develop in recreational waters and the best methods of hampering & thwarting growth. The Algae Prevention & Eradication Specialist certification course will provide the tools necessary to make your pools safer, easier to maintain, and more profitable. Add a marketable point of difference that will give you an edge over your competition. Get a jump on the class by purchasing the 'How to Get Rid of Swimming Pool Algae'.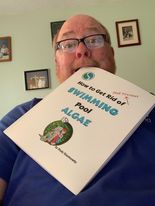 3 easy steps to becoming a Certified Algae Specialist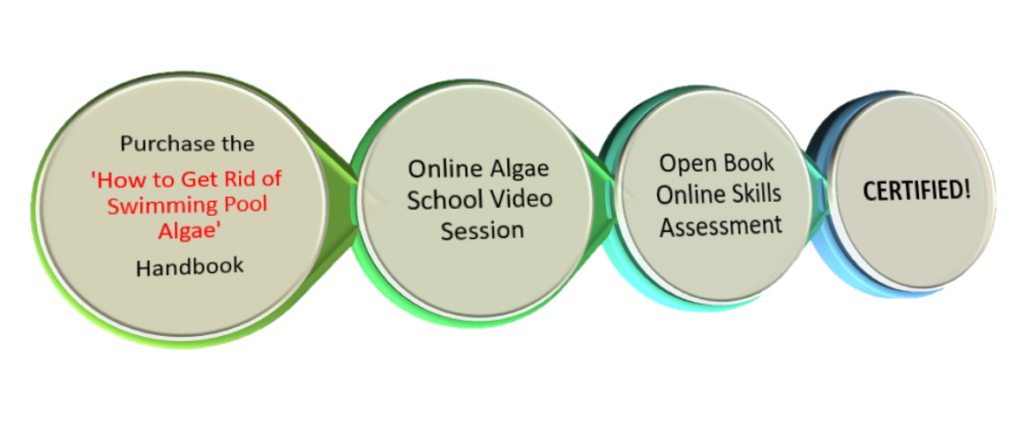 Purchase the How to Get Rid of Swimming Pool Algae book before you begin – there is stuff in that book you're gonna need.
5 of the 6 lectures are followed by a 10 question multiple choice open book quiz. Why take a 50 question test all at once if you don't have to.
You do have to watch at least 90% of the lecture to advance, but we're not going to let a score other than 100% on a quiz hold you up – you only need an 8 out of 10 in our class to advance.
This is not a 'one and done' test – you get two shots! So, no need for stress if you fall shy the first go at it. Not only that, but you'll have 90 days to complete the 6-hour program.
Only $199.99
.
See other classes offered by Aquatic Facility Training & Consultants at AFT&C Pool Classes
The How to Get Rid of Swimming Pool Algae Handbook
The handbook masterfully utilizes real-world scenarios in what is certain to become the most valuable resource in your swimming pool library collection. Don't wait, get your copy today!