Is This The Magic Pill We Have Been Looking For?
Occasionally, in conversations regarding pH, you'll see the word Borates or Borax come up. It is usually suggested as a "cloud free" alternative to sodium carbonate (Soda Ash) in raising the value on this logarithmic scale of acid/base demand. It is true that the product will drive that number upward with less effect on Total Alkalinity and it is quite a bit (maybe completely) forgiving of the dosing method (Soda Ash clouds much less, if at all, when pre-diluted into a bucket of warm water prior to addition).
However, this is not what the product is typically used for in the swimming pool industry and for good reason. A Borate level does not degrade, it actually builds with repeated addition. There are health concerns in the use of Borates in levels that exceed 50 ppm. The product has actually been found to cause reproductive issues in some animals. Replacing water (similar to Calcium Hardness, Total Dissolved Solids, and Cyanuric Acid) is required to reduce the level: draining/refilling, back-washing, pool leaks, splash out, and drag out. Therefore, repeated use as a pH adjuster (without the use of a Borate test kit to carefully monitor) could lead to higher levels and possibly levels of concern.
NSF International: Use of Borates in Swimming Pools – Consideration of Health Effects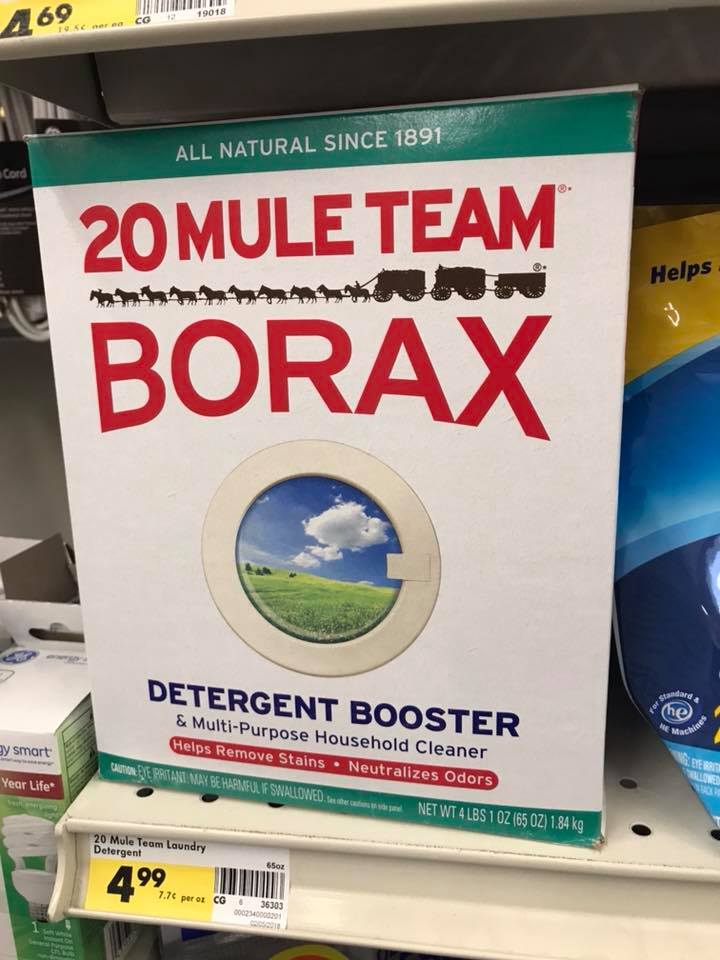 That does not mean that we should shy away. It just means that we should use it for the correct reasons and in the correct quantities (doses). Quite a few of the chemicals used in pool care have maximum acceptable levels (i.e. chlorine, copper, silver, etc.) established, mirroring those guidelines set by the EPA in The Safe Drinking Water Act.  If used in moderation, just like others, the product does have tremendous merit in swimming pool chemistry maintenance..
swimming pool water treatment chemicals should be certified NSF/ANSI 60
Having been introduced to the product nearly a decade ago by my friend Robert Lowry (leading swimming pool industry scientist and chemical expert) of the Lowry Consulting Group, I thought it only fit to touch base with him as I sat down to pen this project. Coincidentally, Robert had just finished a write up on the subject, revamping a "Water Coach" doc he had put together years ago. Seeing no reason to reinvent the wheel, I asked if he would grant permission to share his Tech Bulletin on the use of Borates in swimming pools.
The following is shared with permission from Robert W. Lowry, Lowry Consulting Group, Lima Peru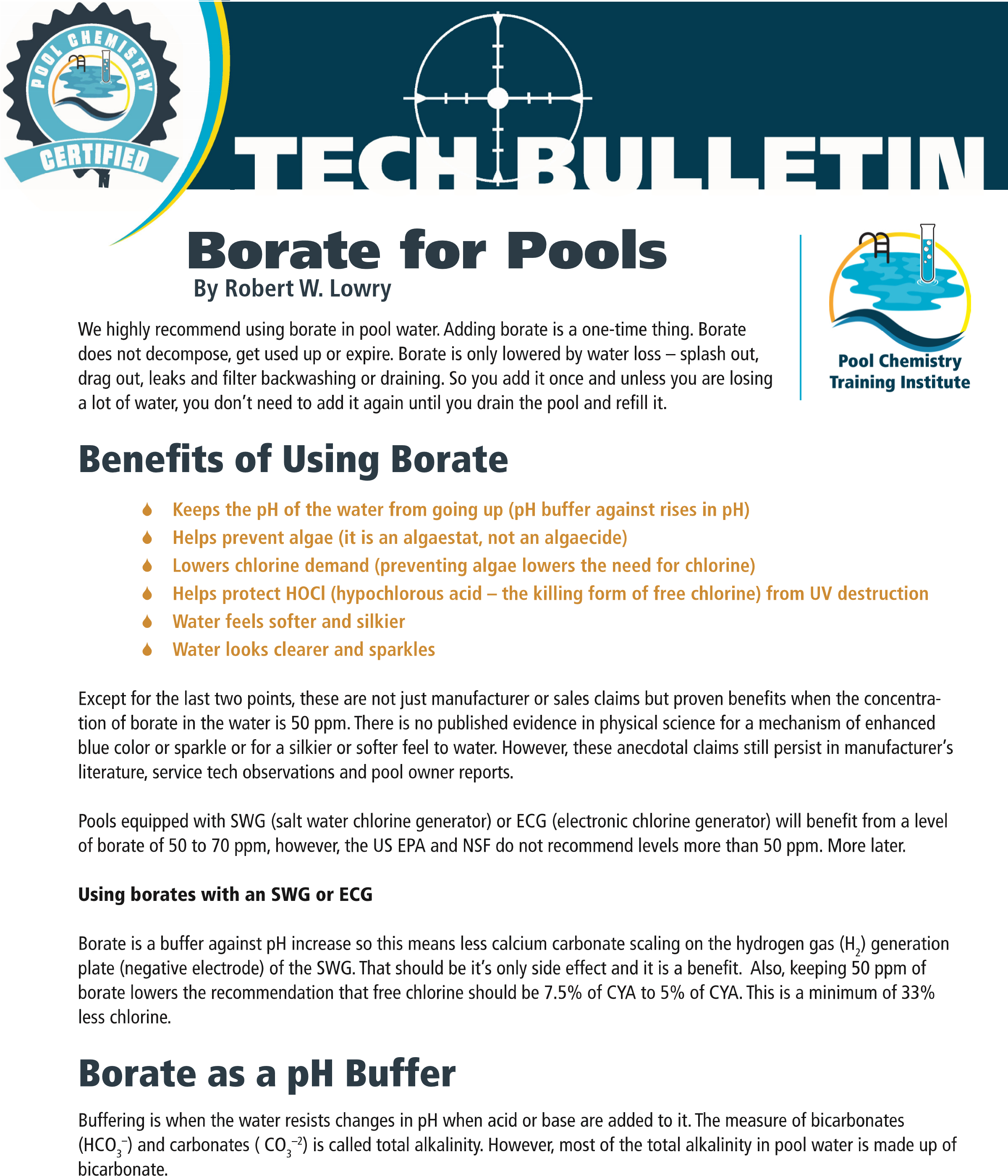 To read the rest of the Technical Bulletin on Borates, please click the Read More link below