CMAHC's MAHC Update Process to Kick-Off in April 2023, Culminating with Membership Voting for Changes on the Next Iteration of the Code in February 2024
Maricopa, Ariz. – The Council for the Model Aquatic Health Code (CMAHC) will host its next Vote on the Code Conference at next year's Association of Aquatic Professionals (AOAP) Annual Conference & Exposition, scheduled for February 15-17, 2024, at the Grand Sierra Resort in Reno, Nev.
Every few years, the Vote on the Code conference brings together members of the aquatics industry, public health, and academia to participate in the Model Aquatic Health Code (MAHC) update process. Governed by the Centers for Disease Control and Prevention (CDC), the MAHC is the only all-inclusive national pool code that addresses current aquatic issues and provides voluntary guidelines to prevent injury and illness at public aquatic venues.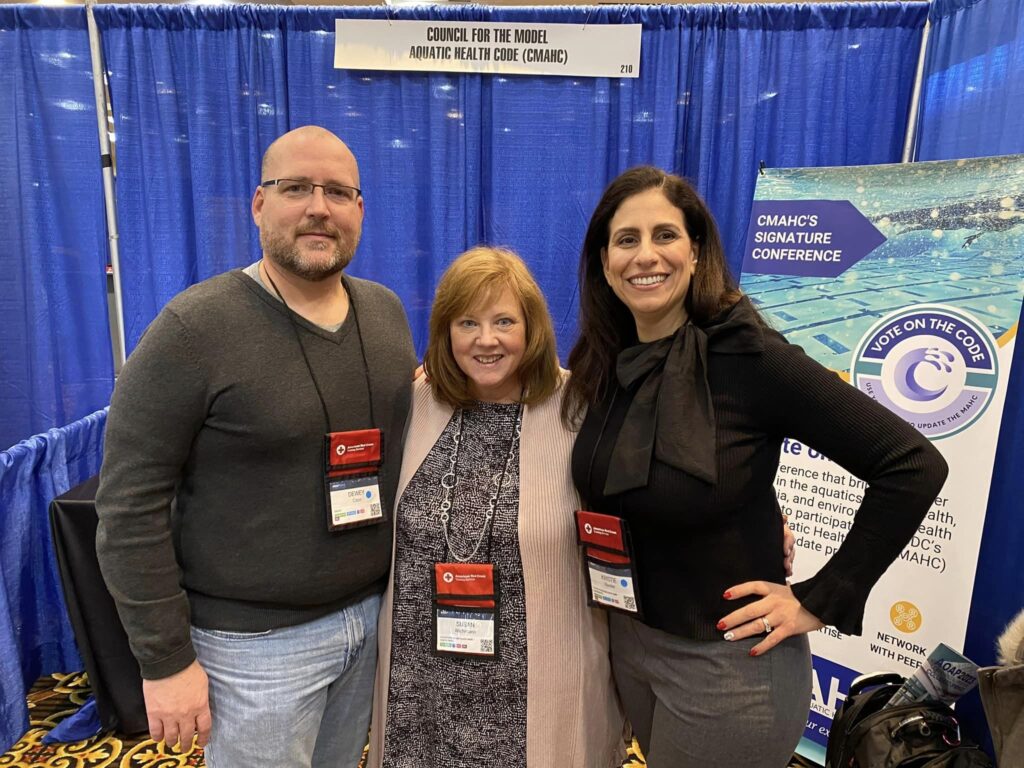 As a member-driven nonprofit organization, CMAHC exists exclusively to advocate, evolve, innovate, promote implementation, and make recommendations to the CDC on needed updates to the MAHC through the Vote on the Code conference. CMAHC members and other stakeholders use their voices and expertise to review the current edition of the MAHC, submit change requests intended to keep the MAHC current, and then vote on the change requests. The process is facilitated by the CMAHC staff and its volunteer Technical Review Committee, with the proposed changes voted on by CMAHC's membership and shared with the CDC to align the MAHC with the latest science and best practices.
The last Vote on the Code was held virtually in October 2020 with the 2023 MAHC (4th edition) as the outcome. For CMAHC members, cost to attend the 2024 Vote on the Code conference will be: Early Bird rate: $250; Regular rate: $300; and Extended rate: $350. Entry for non-members will be slightly higher per level. More information, including dates, will be shared in an upcoming announcement. To learn more about how to become a CMAHC members, click here.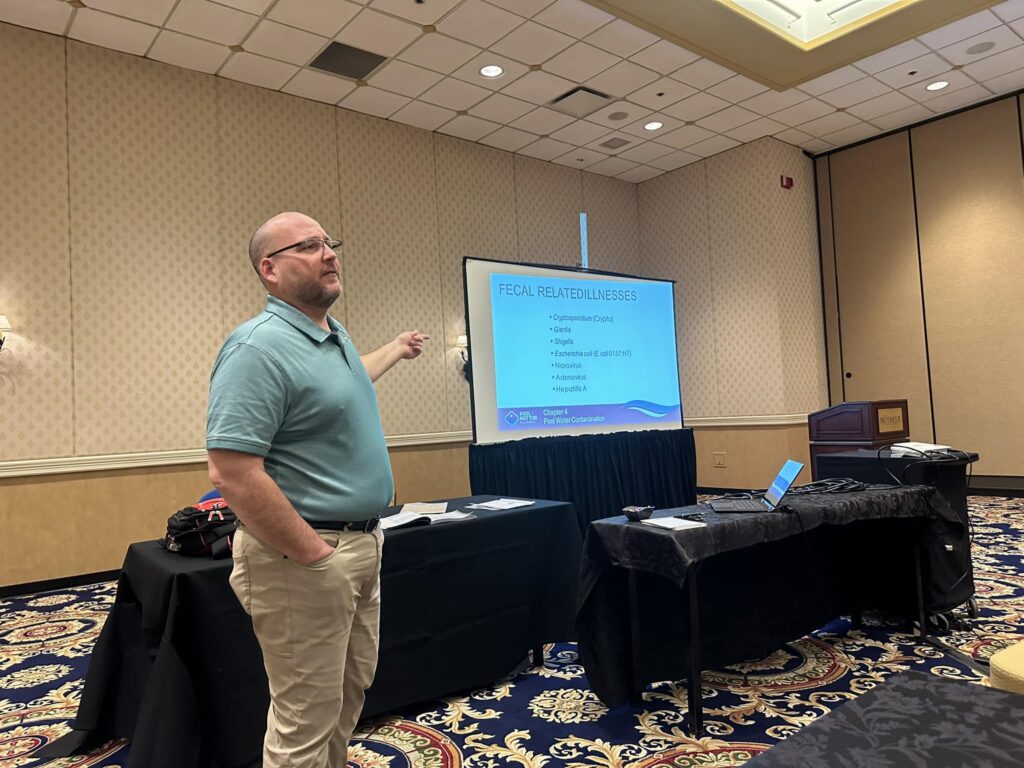 "After an unprecedented few years, we are excited for our next Vote on the Code Conference – and hosting it at AOAP 2024, where so many of our members and industry leaders will already be gathered, is the best of both worlds," said Kristie Riester, Executive Director, CMAHC. "Our members, along with other aquatics, public health, and academic leaders, are perfectly positioned to provide the most valuable feedback for updating the MAHC. We count on them to examine the current MAHC and share their expertise to keep it current with the latest science and best practices."
"At AOAP, we aim to provide a "one-stop shop" for all aquatic professionals within the industry, and we're able to achieve this through continued partnerships with various industry groups and organizations," said Juliene Hefter, Executive Director and CEO, AOAP. "Through our ongoing partnership with CMAHC, and by adding a MAHC track during the AOAP Conference beginning in 2022, we have collectively improved the offerings that cover the MAHC. We are excited to expand on that partnership and welcome the addition of CMAHC's Vote on the Code conference to take place in conjunction with AOAP 2024. This enables our attendees to participate in various wonderful educational opportunities throughout the week, in one spot. We look forward to continuing to grow this partnership in years to come."
More details about the Vote on the Code cycle and conference will be shared soon. For more information and to stay updated, follow CMAHC on Facebook or visit www.CMAHC.org.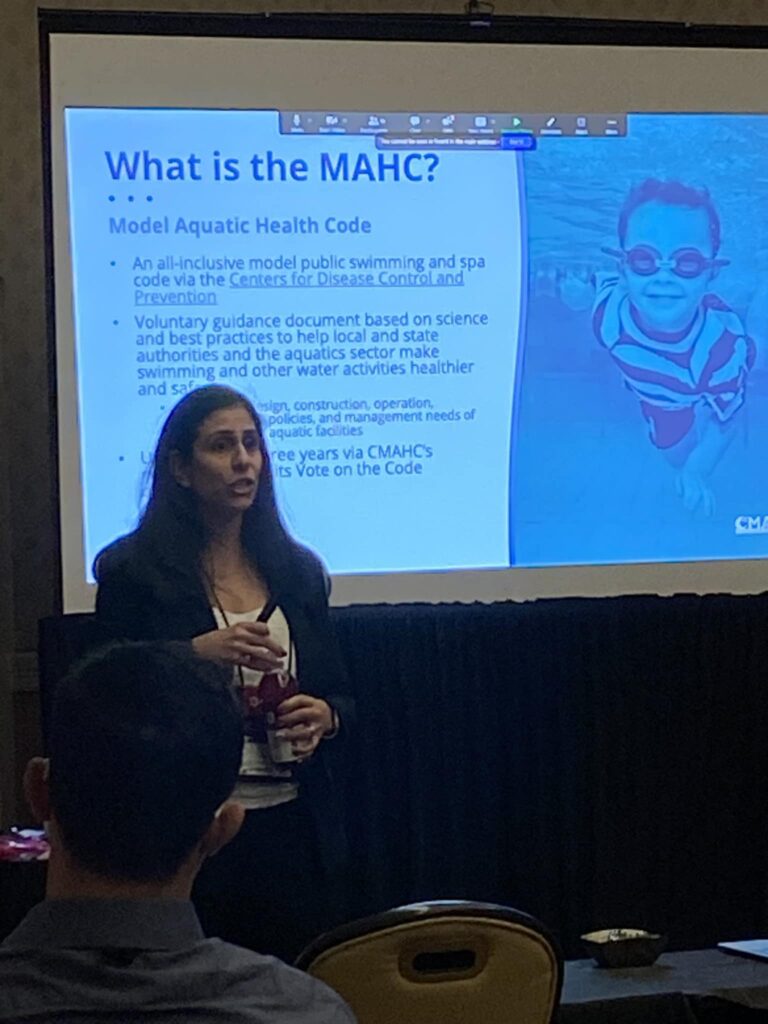 About CMAHC: The Council for the Model Aquatic Health Code (CMAHC) was created to manage updates to, and promote voluntary adoption of, the Centers for Disease Control and Prevention's (CDC) Model Aquatic Health Code (MAHC), the only all-inclusive national model pool code. The MAHC is kept sustainable, current, and complete because the people who use it also research, develop, discuss, and vote on proposed changes through membership in the CMAHC. The CMAHC submits proposed changes to CDC, advising how the MAHC needs to change to keep up with the latest science and best practices. Throughout the year, CMAHC staff educate local and state authorities, aquatic facility owners and operators, designers and builders, manufacturers, and suppliers about the MAHC and the potential it provides to ensure a healthy and safe swimming experience for everyone. Learn more at https://cmahc.org. 
ABOUT AOAP: The Association of Aquatic Professionals is a domestic 501(c)3 Non-Profit Corporation that exclusively promotes and advocates for policies, practices, and procedures that contribute to safer and improved aquatic education, aquatic recreation activities, programs, and facilities; provides and supports quality aquatic education opportunities; coordinates and conducts research in the field of aquatic management and safety; promotes coordination and cooperation between established aquatic associations responsible for all aspects of aquatic programming, aquatic management, aquatic operation and maintenance and aquatic facility design. As well as providing an annual conference and educational workshops for communities on drowning prevention and education. A portion of all proceeds will be used towards drowning prevention, i.e., for Learn to Swim Program Lessons and Grants for Life Jackets. Learn more at https://aquaticpros.org.