A few years ago, I had the opportunity to present at a conference. This one the National Swimming Pool Foundation (NSPF) had contracted with me to teach a Certified Pool Inspection class. I also was to conduct an hour-long breakout session on the topic of my choice. A session on Plaster, Fiberglass, & Vinyl Pool Surface Fails is what I thought would be best. After all, the folks attending might like to know what the blemishes they might encounter on pool surfaces are called.
Similar article Public Pool Code Inspections
I know a lot of folks pride themselves on the reports they provide with their pool inspections. So, learning to identify rebar bleed over listing a plaster issue as an 'iron stain.' would be a plus. I spent a reasonable amount of time asking peers for permission to use photos. Then I identified the problem in each, noted the cause, and listed the potential remedy.
Vinyl & Fiberglass surface issues (photo slider)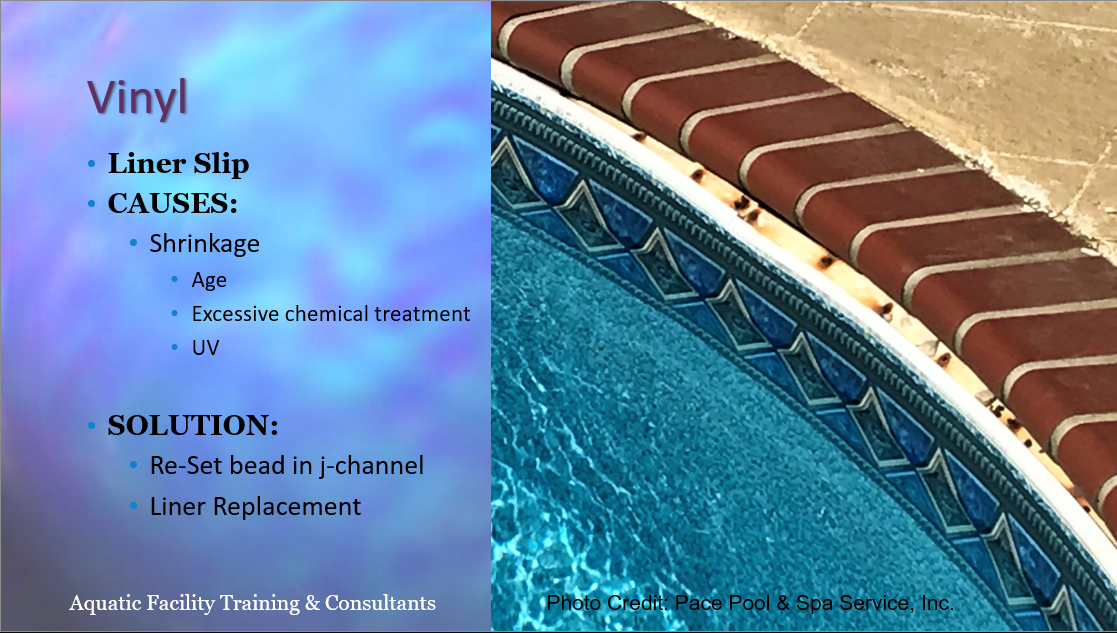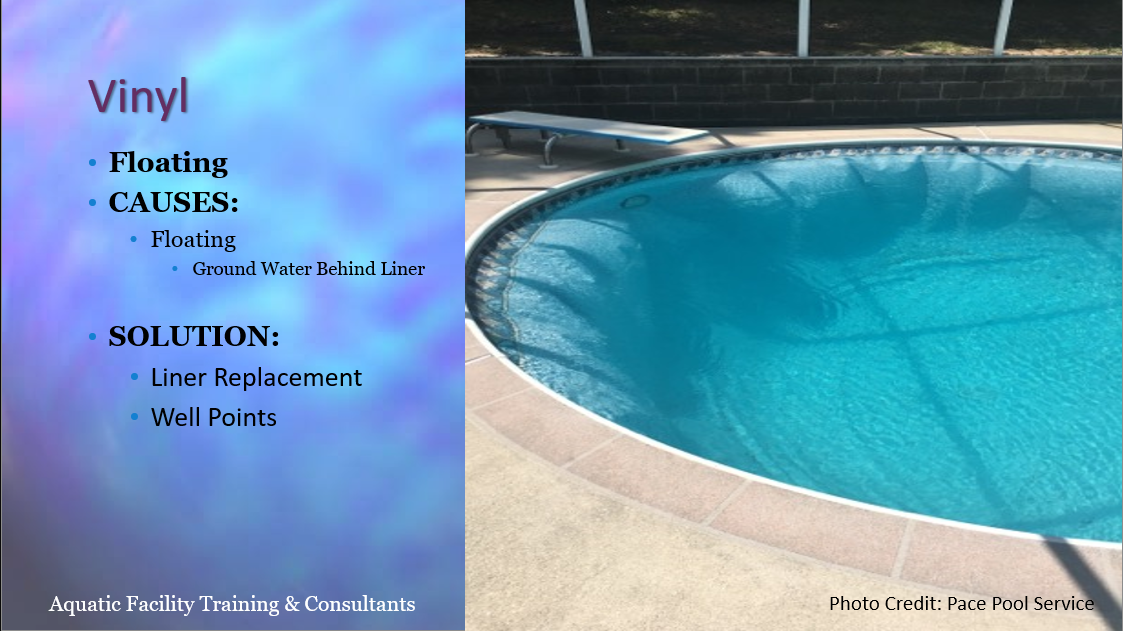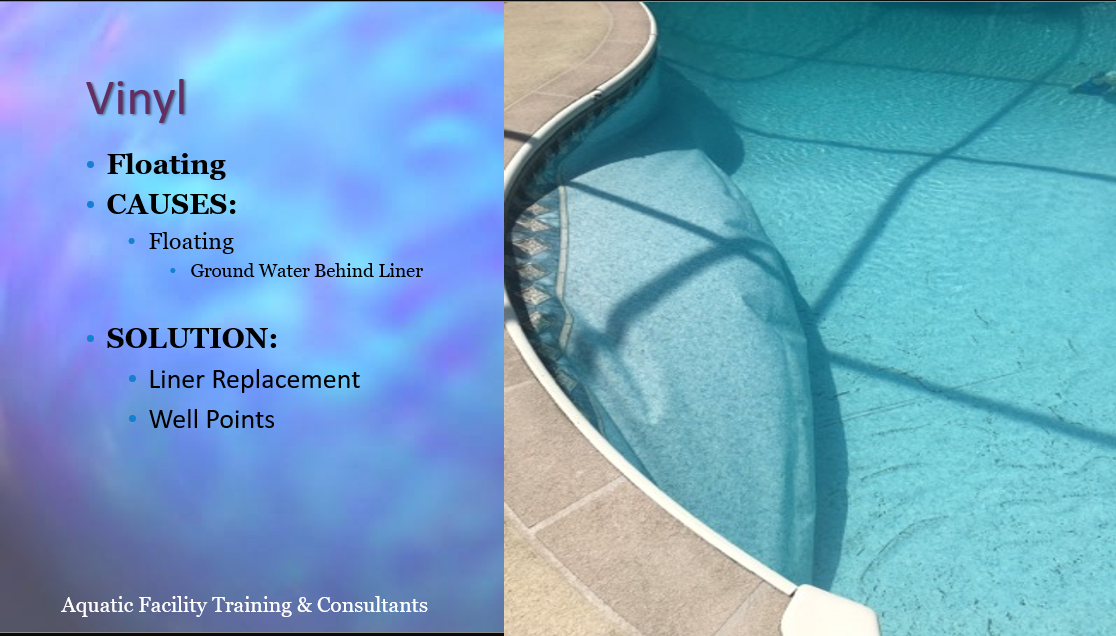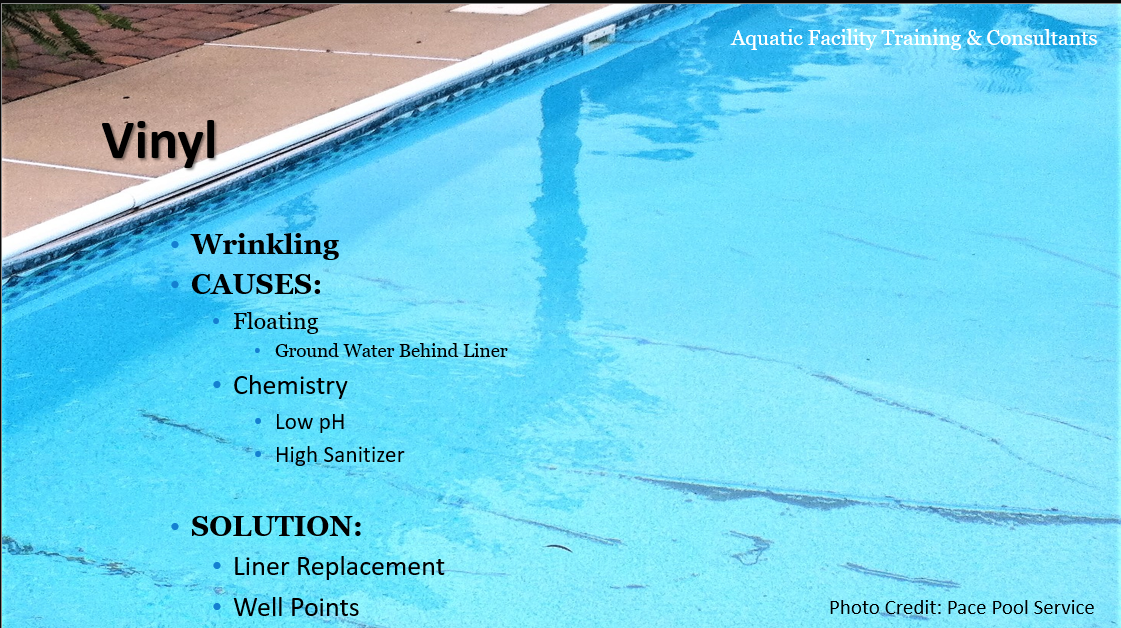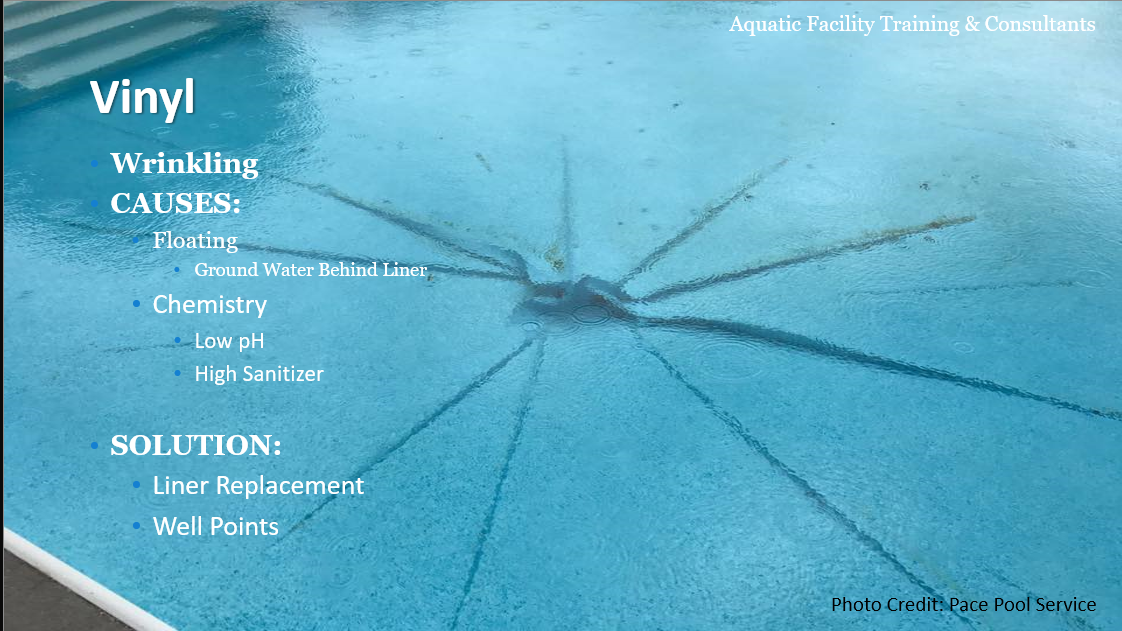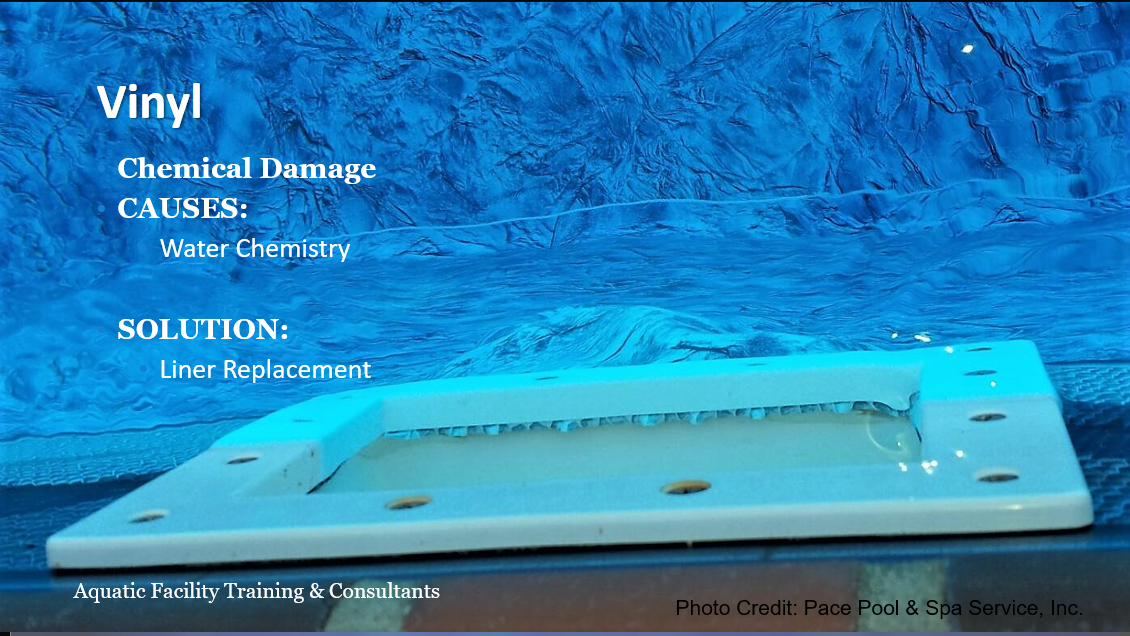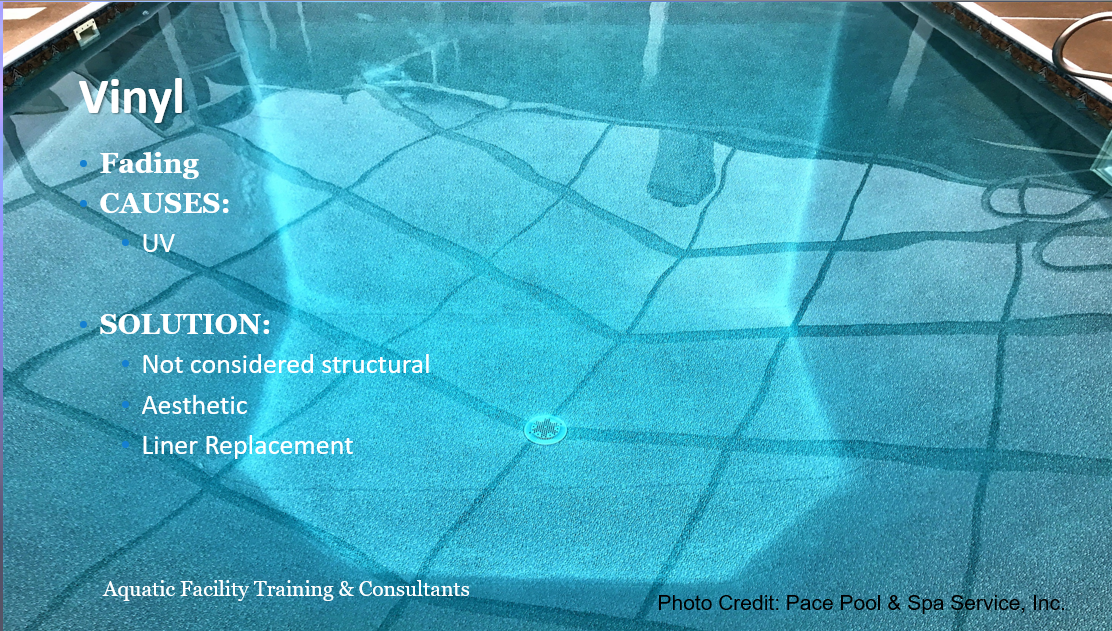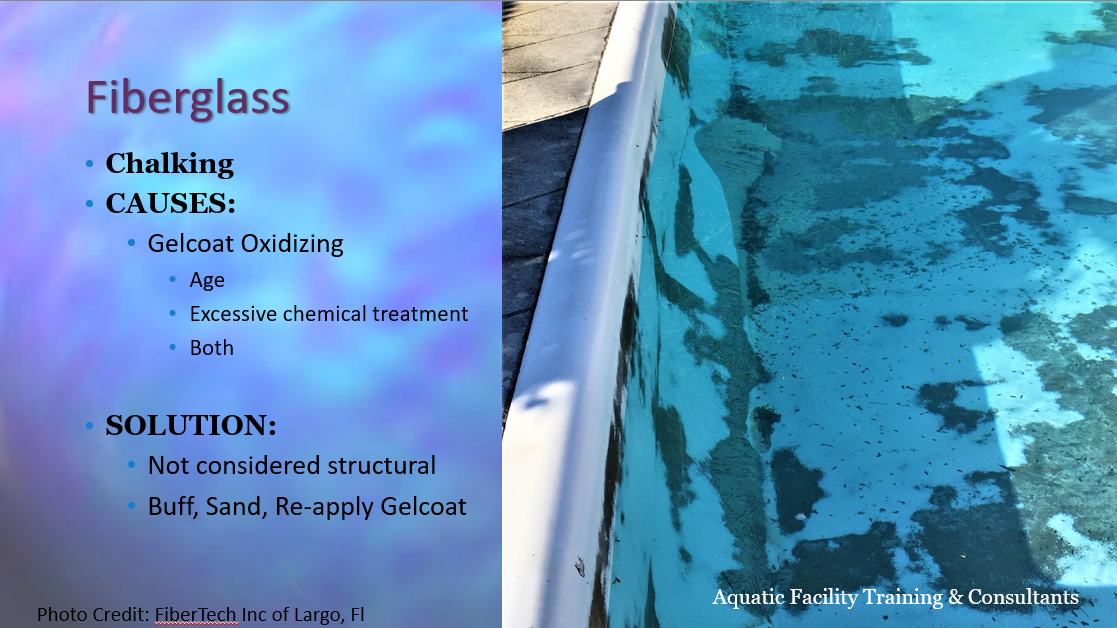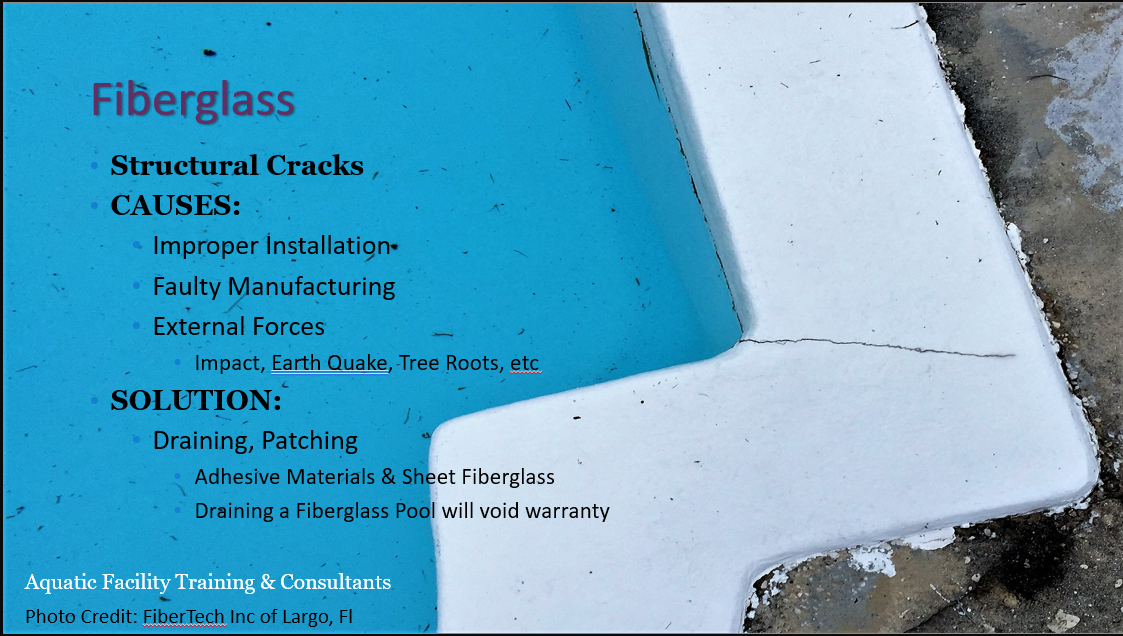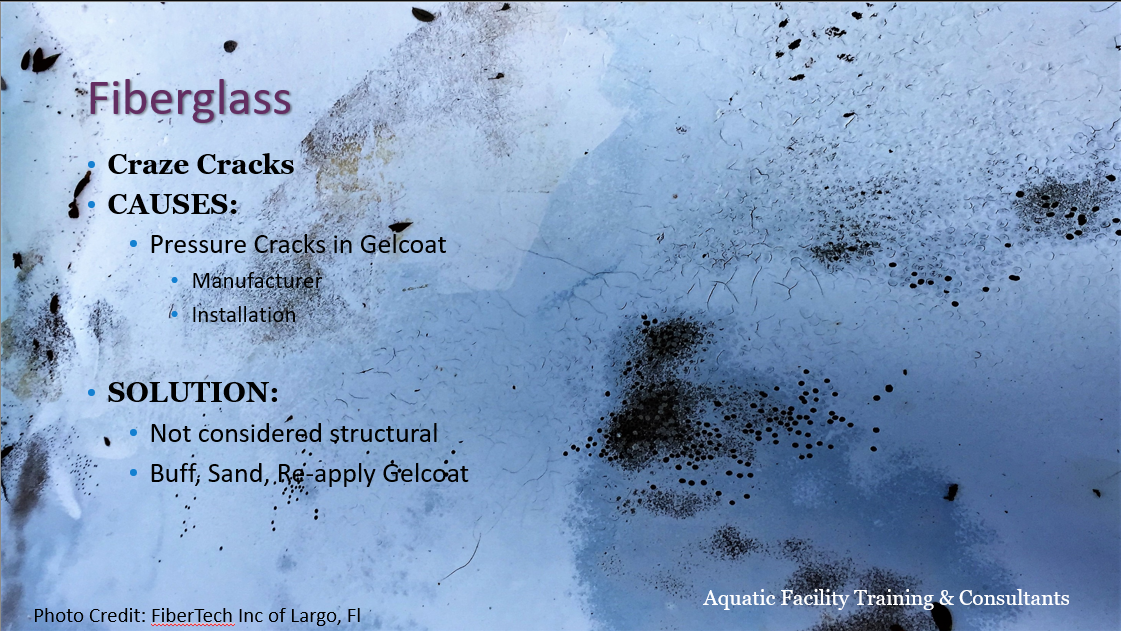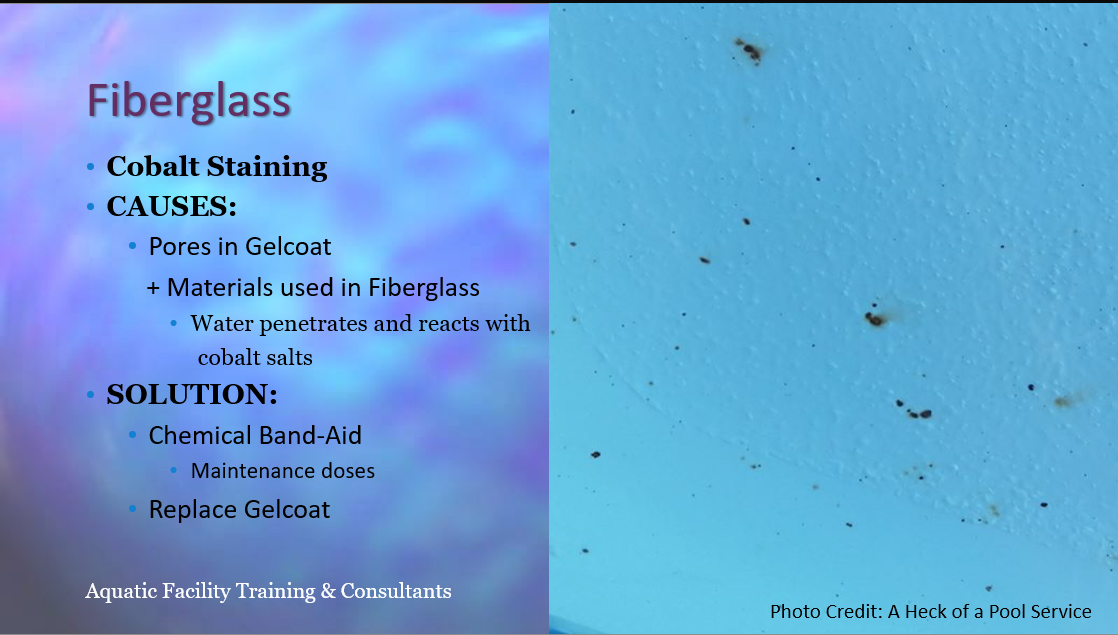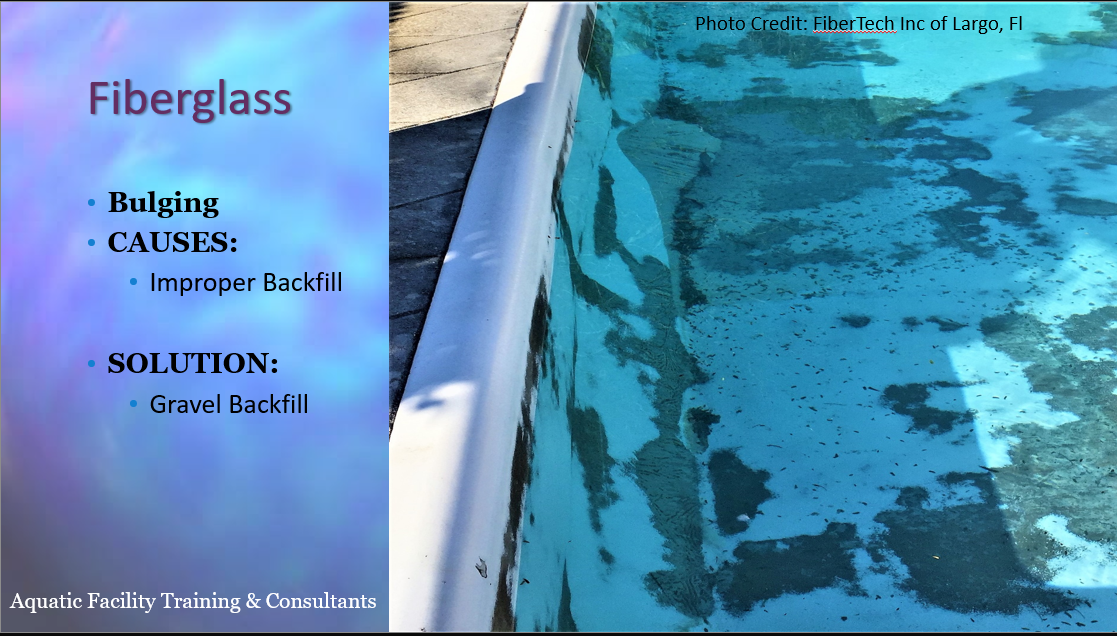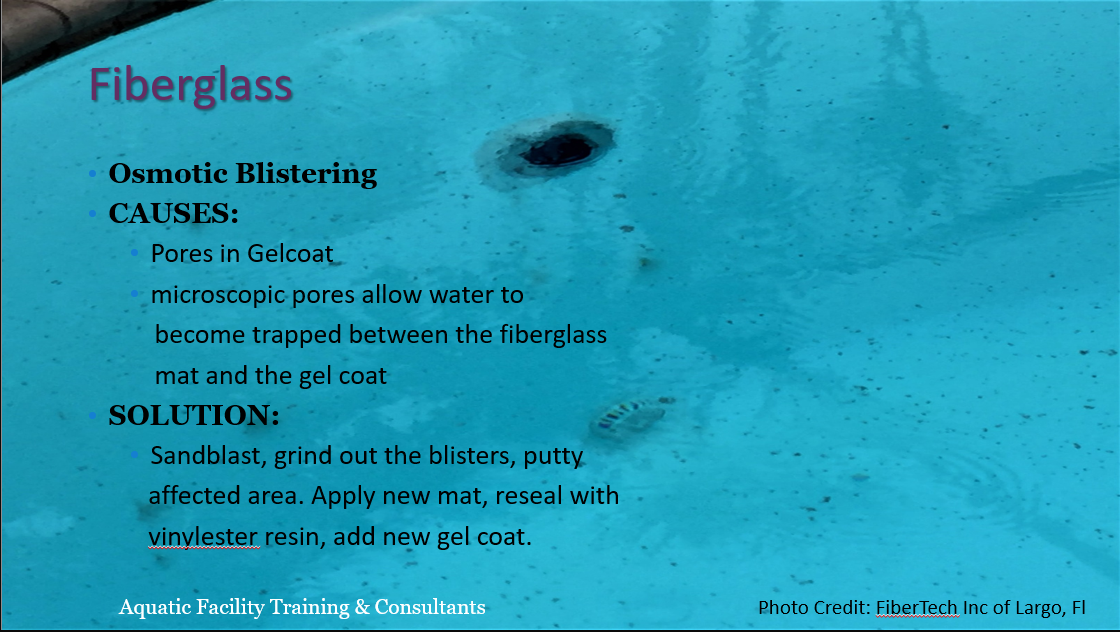 Assembling a representation of thirty or so examples of surface observations a service tech may encounter took a good minute. But, it was well worth it. Everyone who attended seemed to appreciate the presentation. A lot of 'Ah ha' moments would fill the room, which is rewarding in itself. We were limited as far as time. Still, I was able to handle everyone's questions and spend a couple of minutes on each slide. I did have a nice size group that would linger beyond the lecture for Q & A.
Identifying surface issues is NOT a skill. It comes with experience that you will gain from years on the job. It is also important. Accurate analysis will set the narrative for the remedy. This leads to increased revenue for the service/repair professional. It will also prevent the dissipation of hours spent in the wrong rabbit hole, chasing the wrong solutions.
Plaster surface issues (photo slider)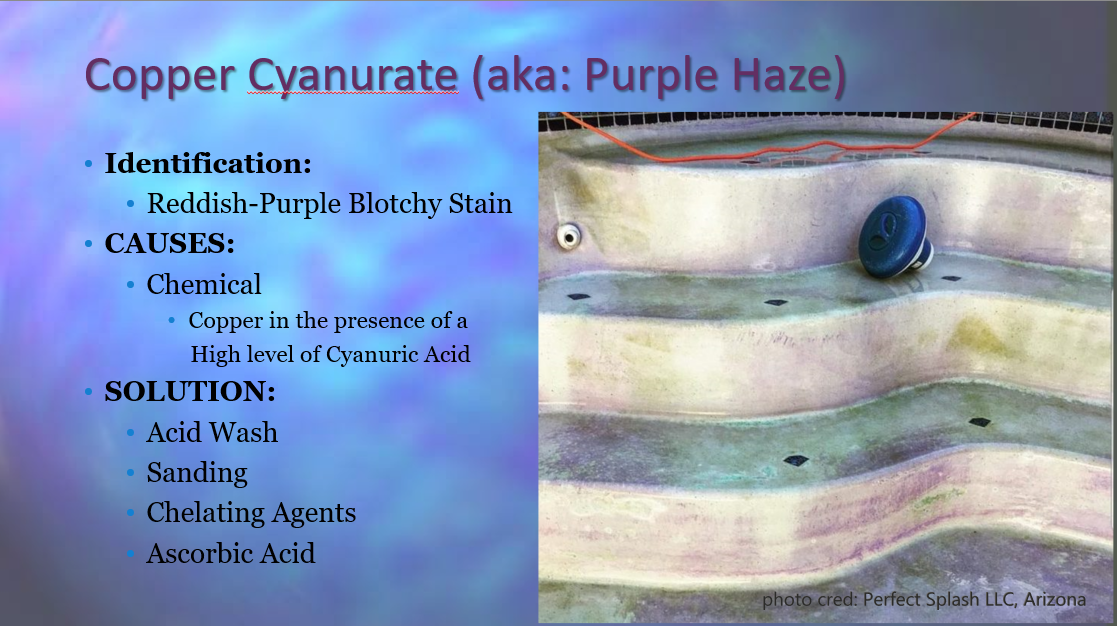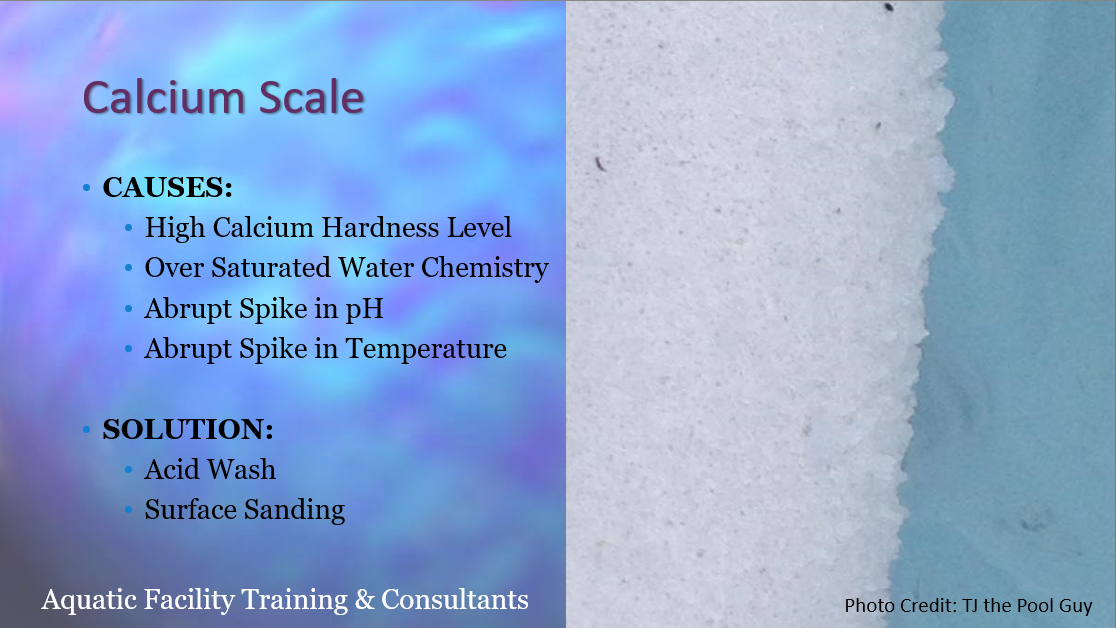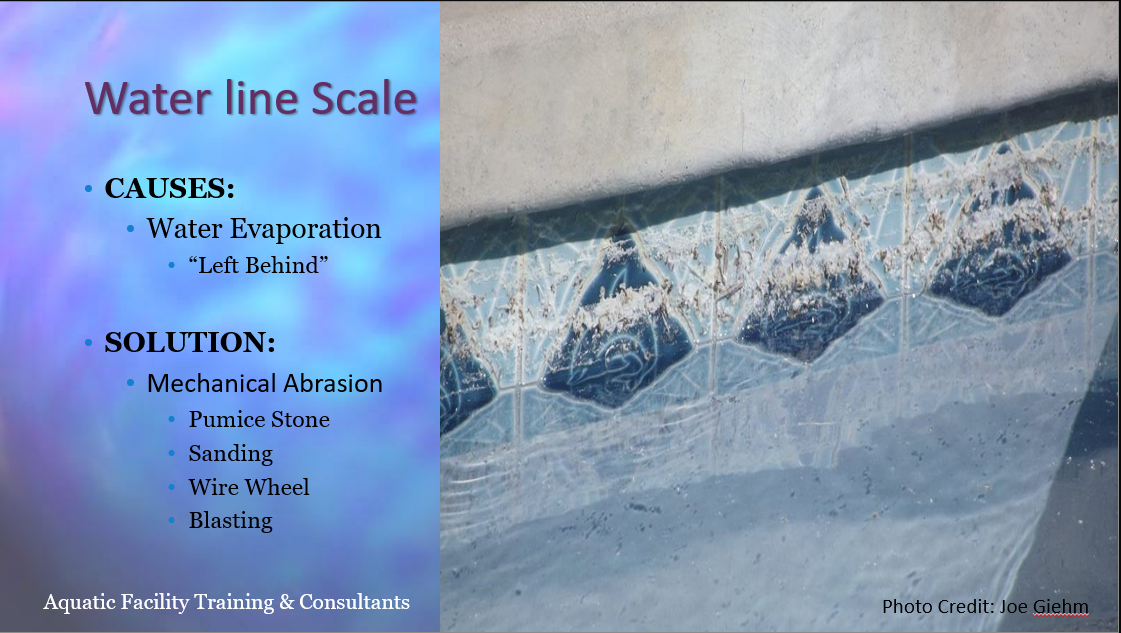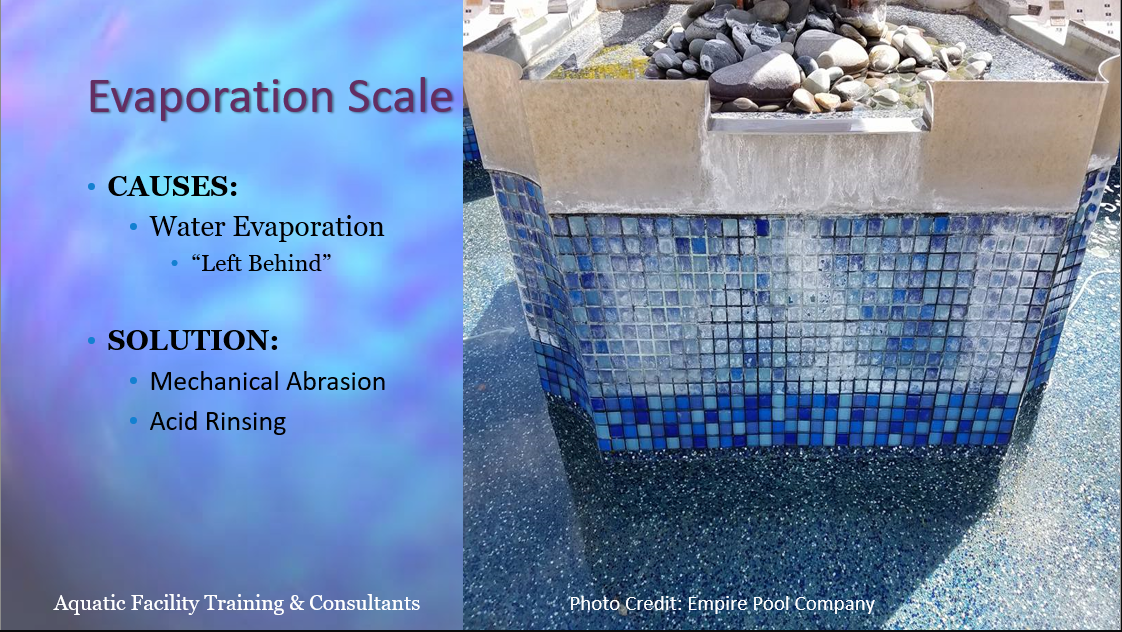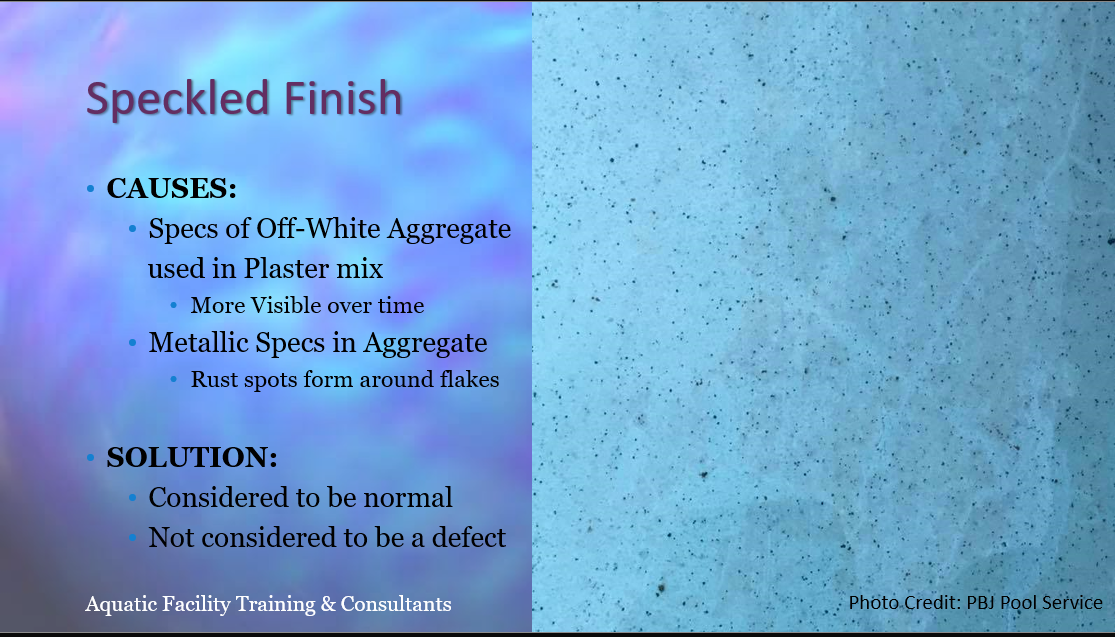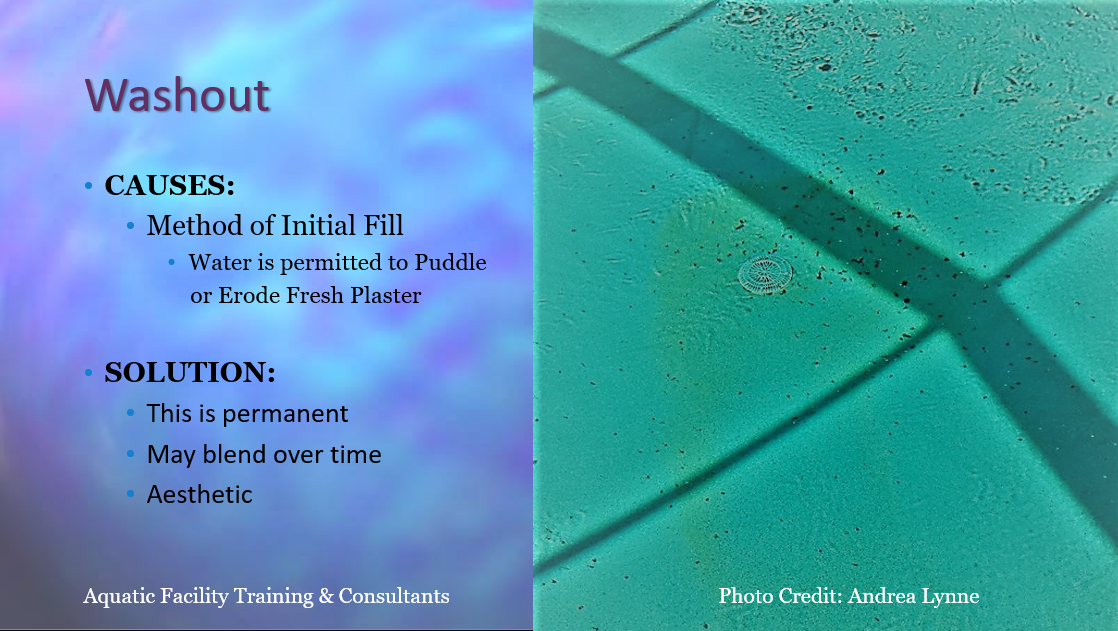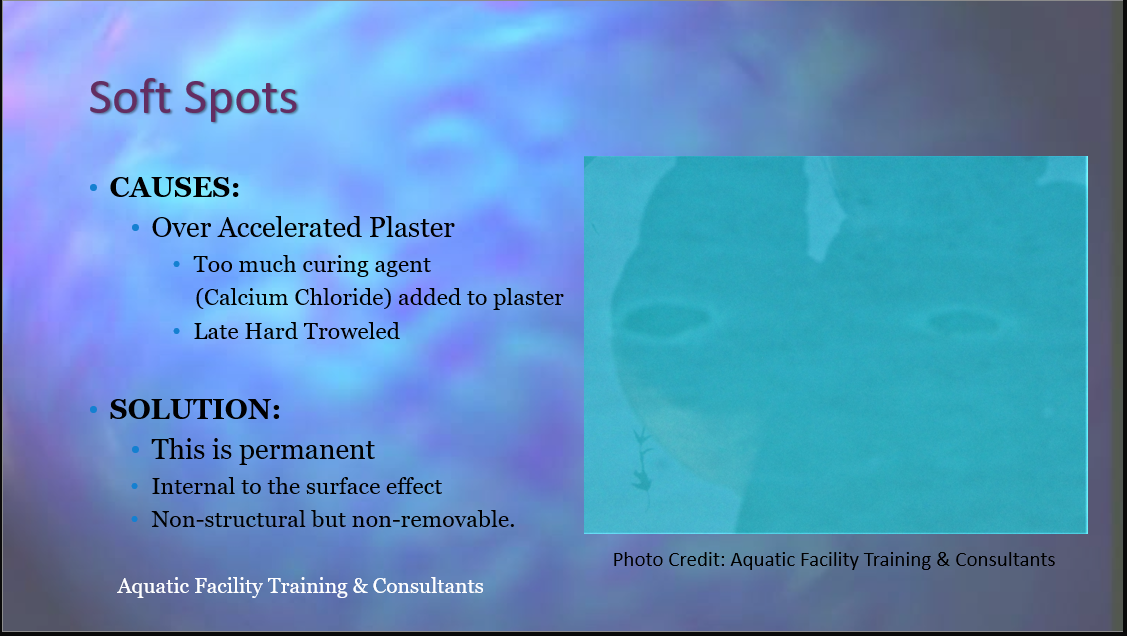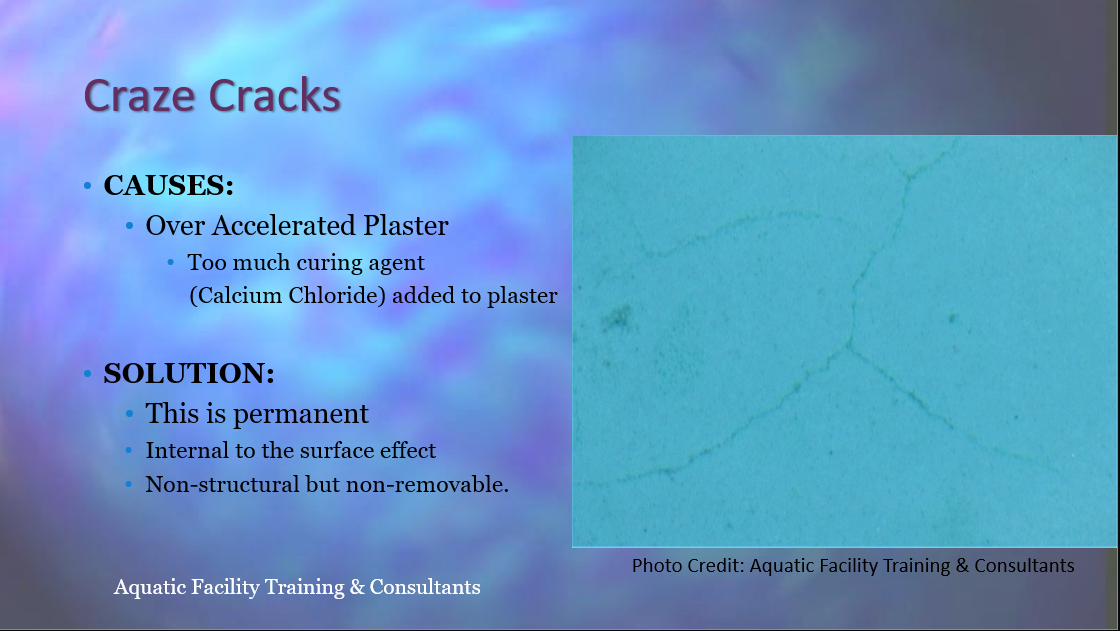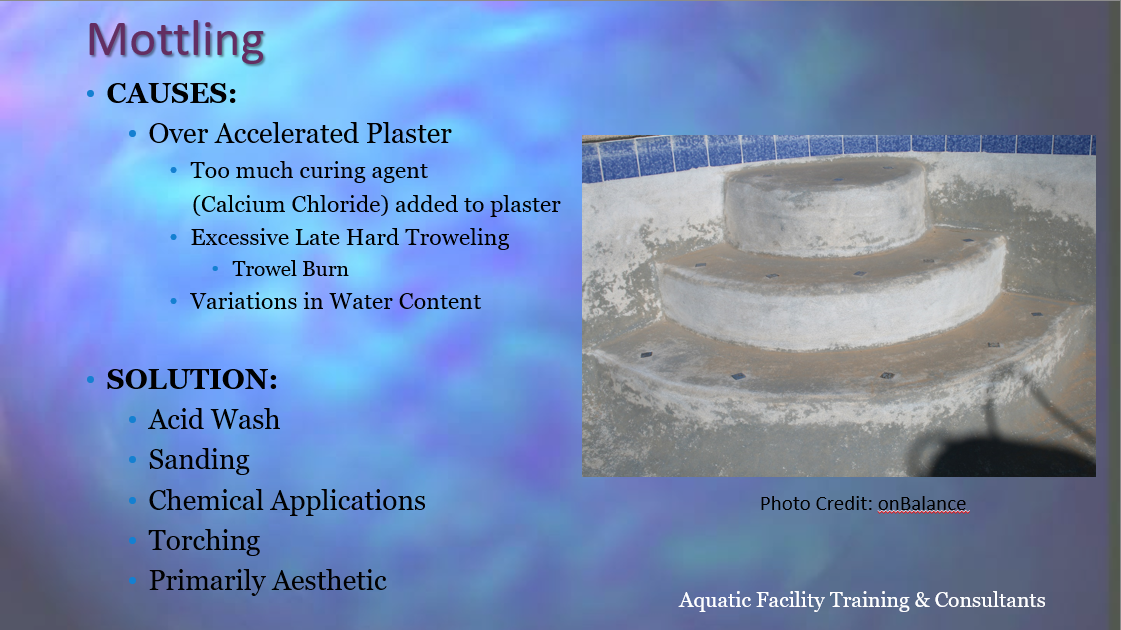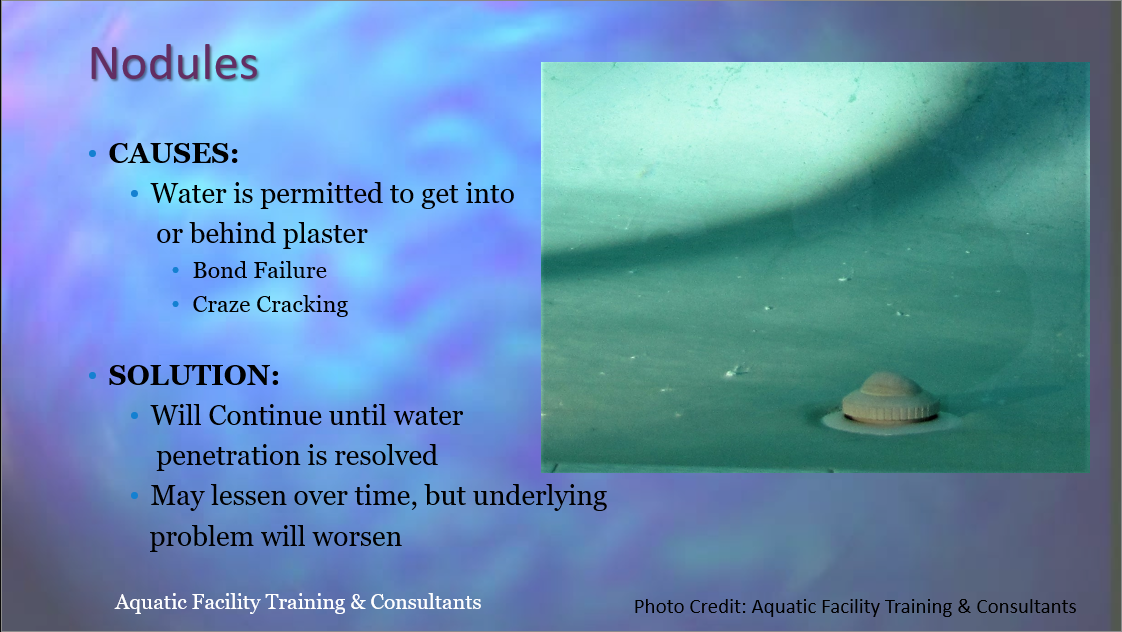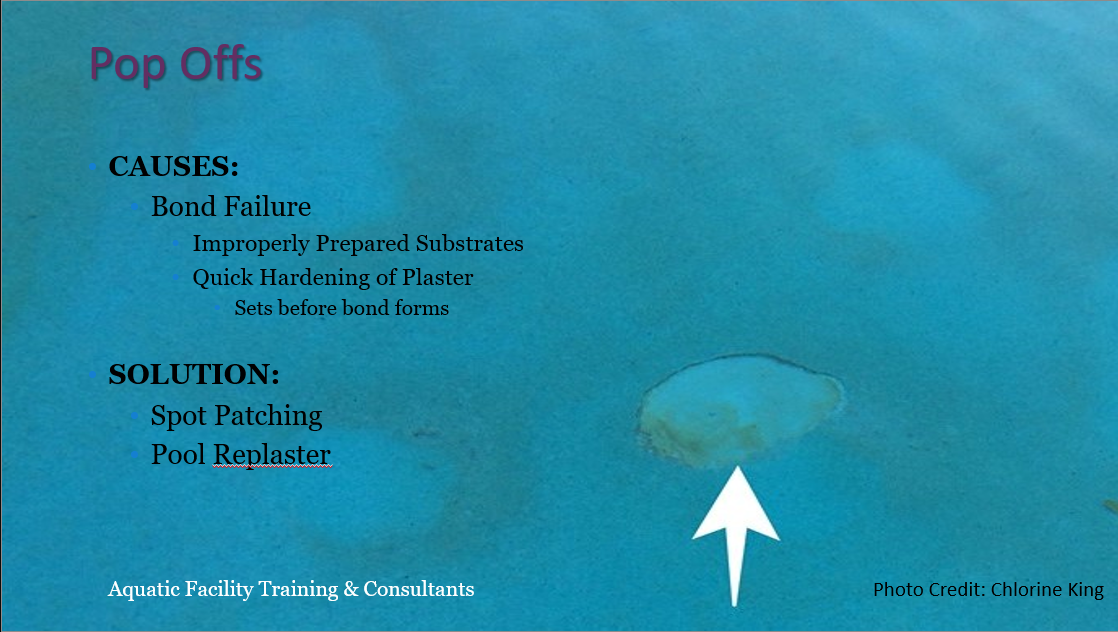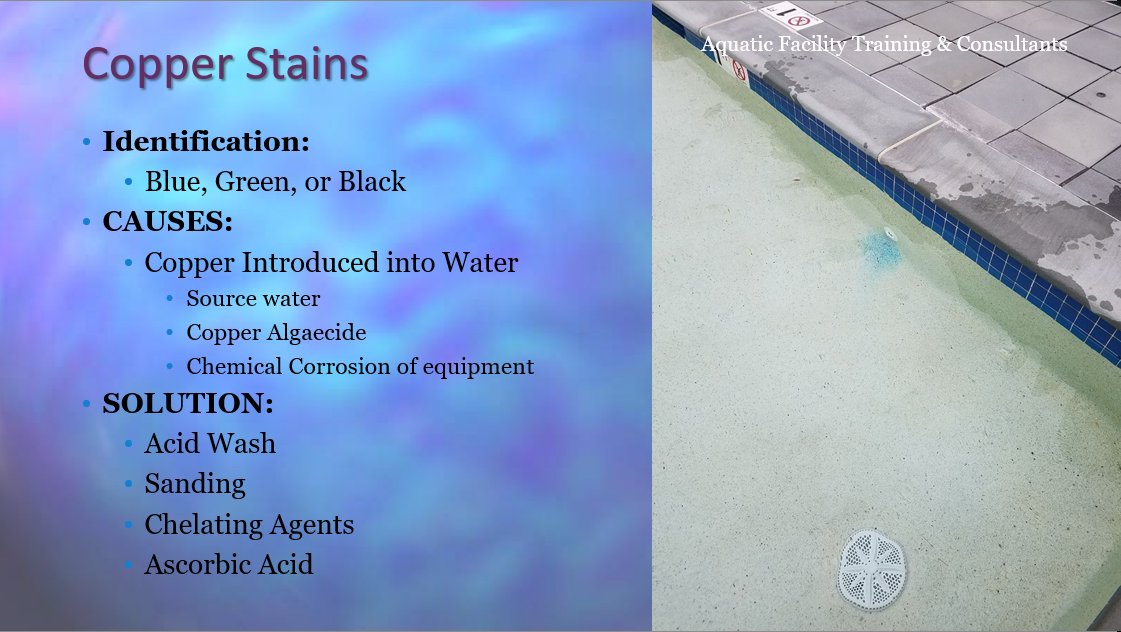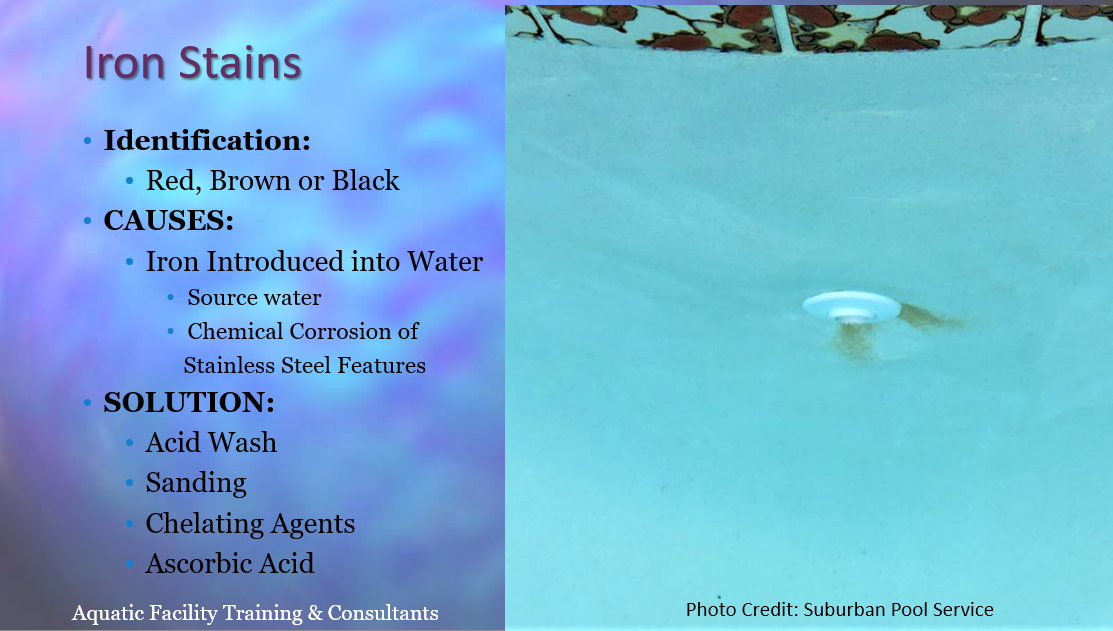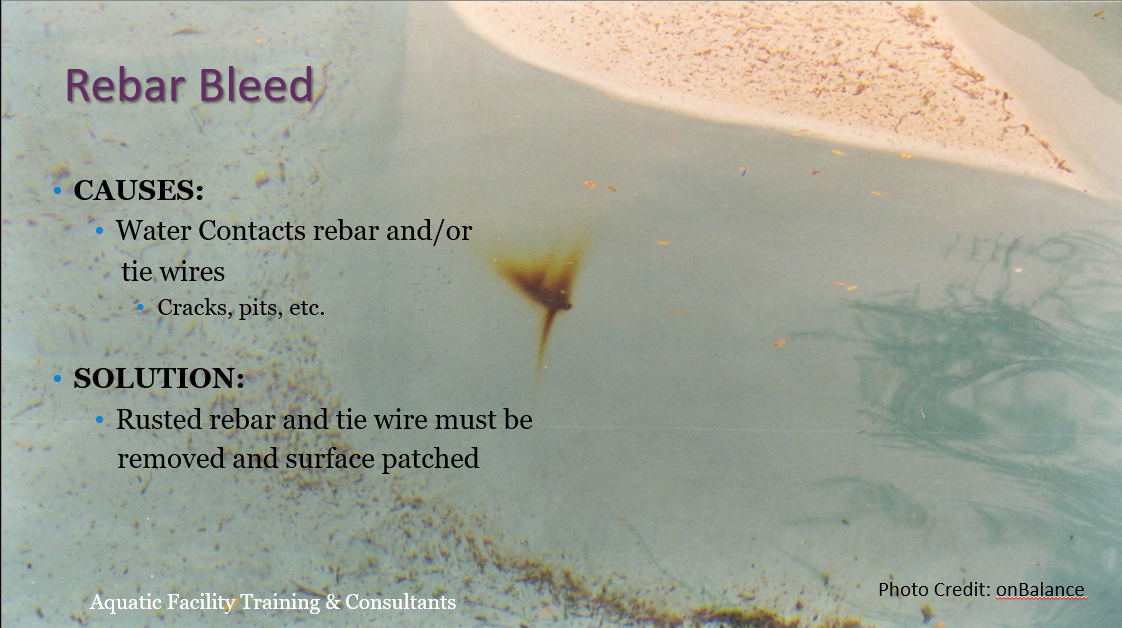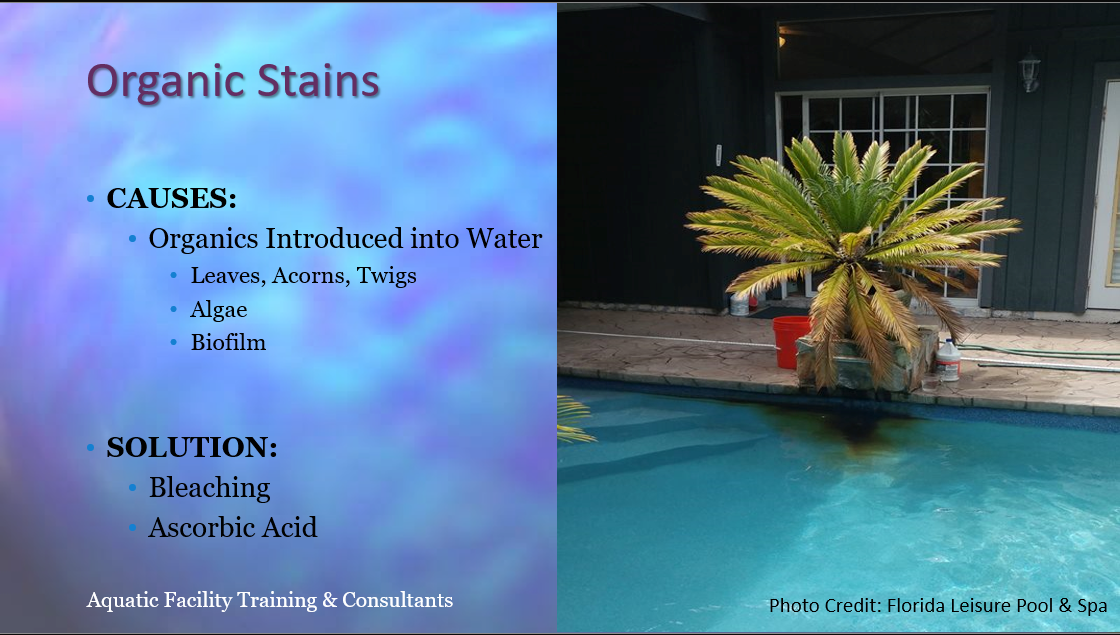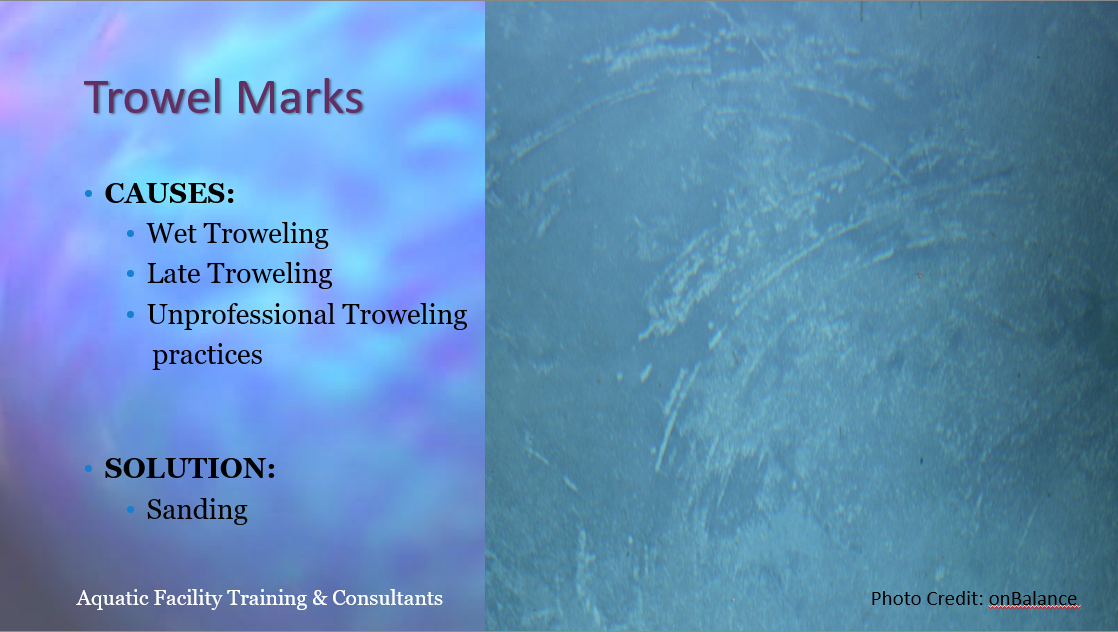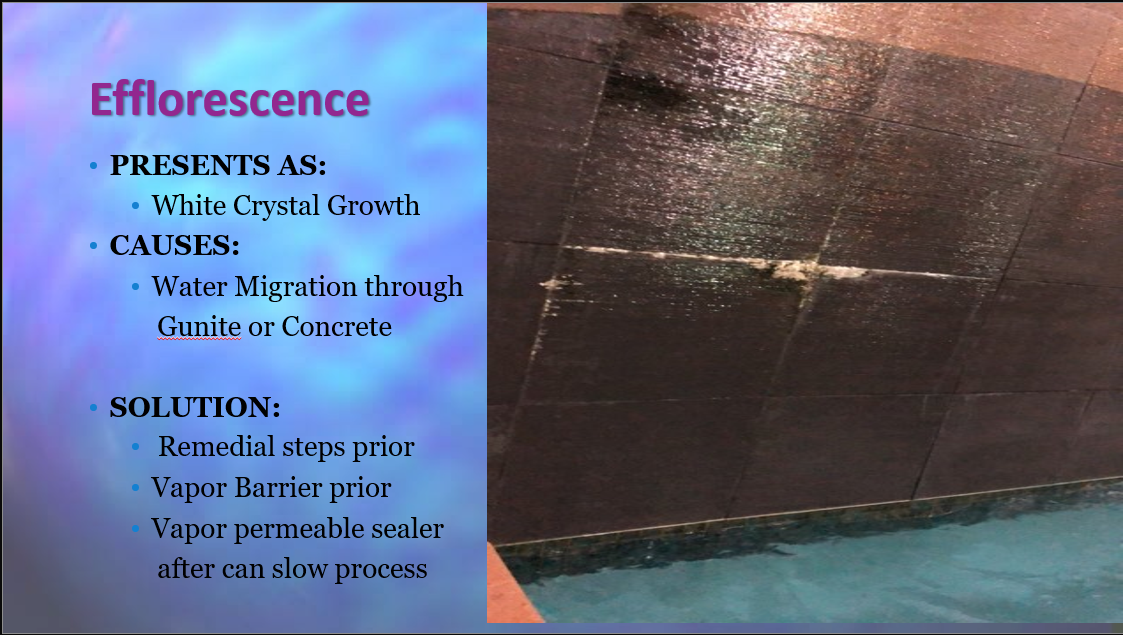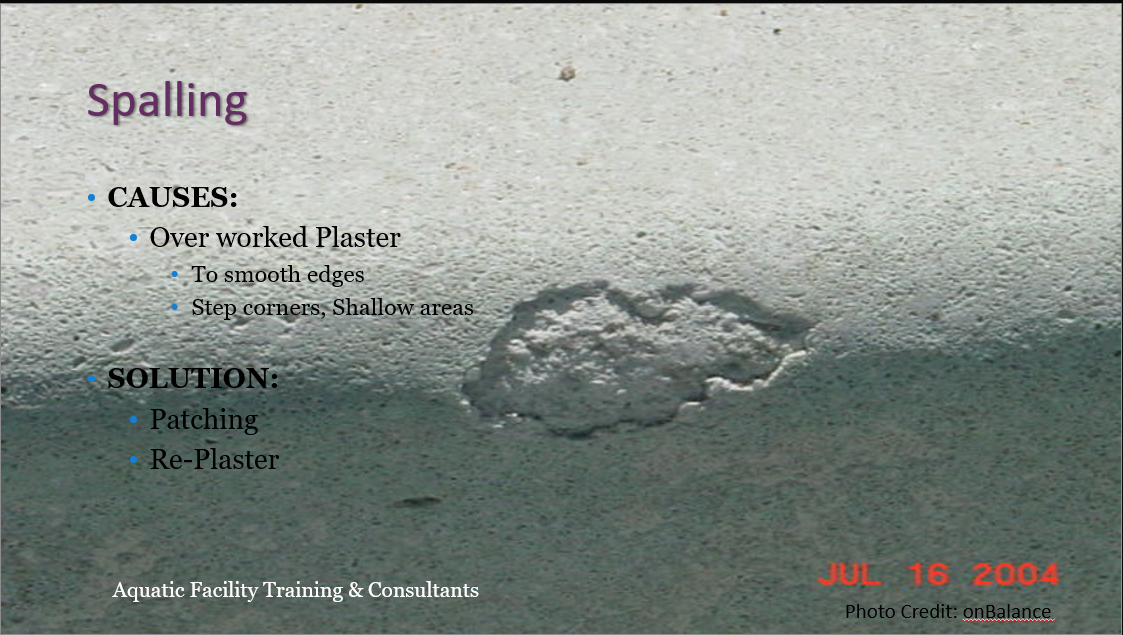 There's no reason the effort I put into assembling this presentation can not benefit you. People in the pool industry are likely to see evidence of poor chemistry, or bad builds on the reg. Honestly, I only have myself to blame; I had prepared a Pool Pro-level presentation well beyond the scope of what was needed for the event.
Pool Surface Fails
With that said, I hope you can appreciate the information. There are visuals of some of the more common 'pool fails' that occur. The information in these slides will enable you to give your customers an accurate description of the problem at hand. This enables you to correctly identify the surface blemishes and fakakta disasters you are likely to encounter.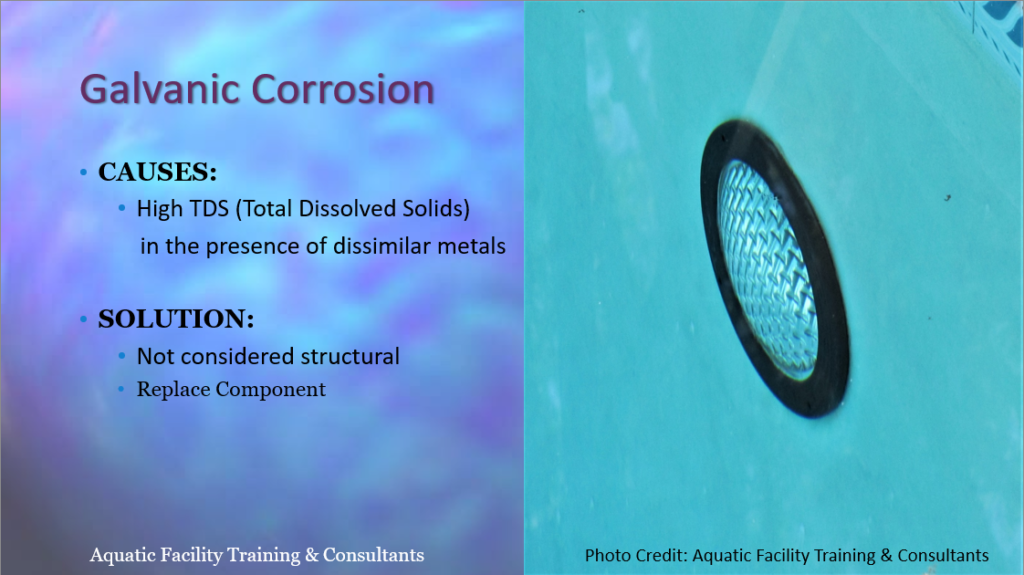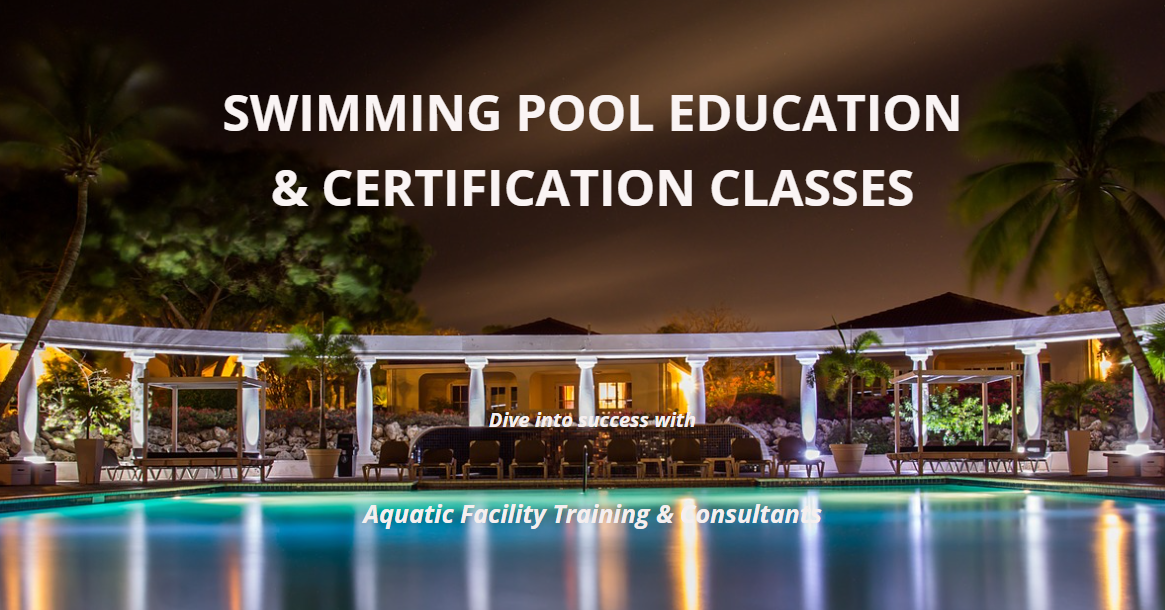 Online pool classes
Rudy Stankowitz has created a series of online classes with courses designed for both the experienced pool professional and those new to the industry. Some of the classes are FREE. Some of the classes have a fee.