Most of you know that I am a New Yorker. Yup, I am one of those transplanted Yankees. With that, I am a little embarrassed that I had not yet been to the National September 11th Memorial. Ikr. On my behalf, I did leave New York in 2003, and the 9/11 Memorial itself did not open until 2011. So, a journey to the 9/11 Memorial pools was in order.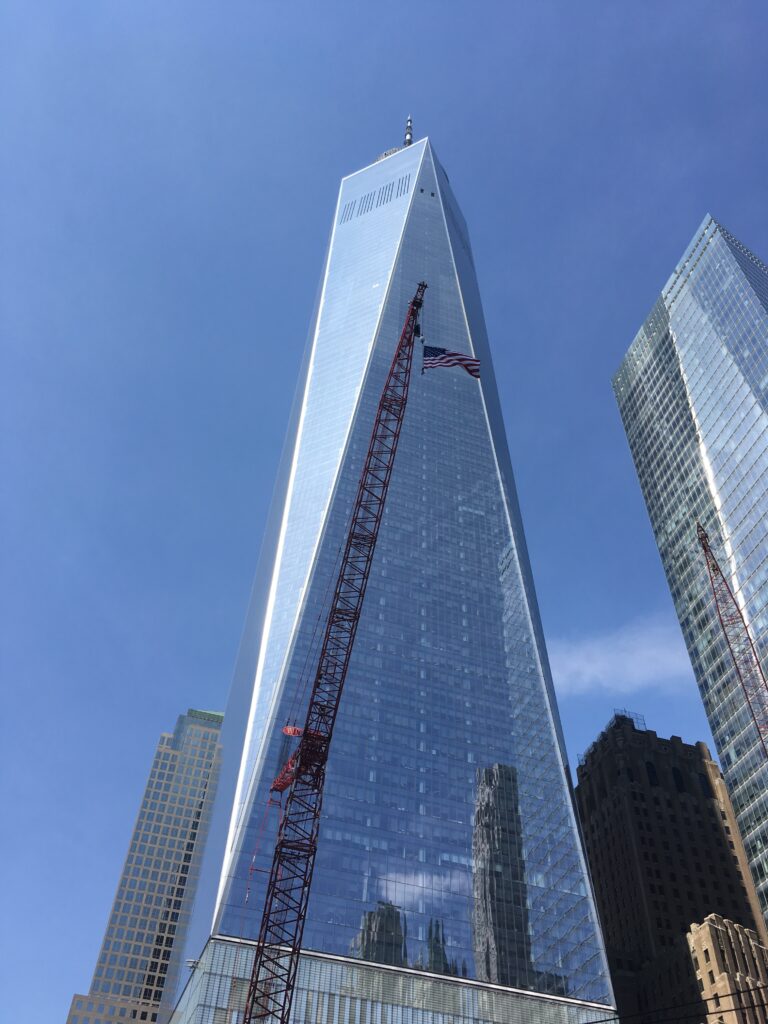 We flew into LaGuardia. No specific reason. LaGuardia versus JFK is six of one a half dozen of the other. Access to Manhattan is about the same from either airport, but LaGuardia is a hair closer. In hindsight, it would have been nice to take a look at the infinity pool on top of the JFK terminal. No worries. Another story, another trip. We opted to yellow cab it into Manhattan instead of Uber.
The ride through Queens was uneventful.
Note that I said the ride through Queens. Manhattan was an entirely different story. Still, it really shouldn't have been the sea of brake lights that eventually brought us to a dead stop just as we got off the Queensboro bridge. Weird. I mean, it's Manhattan, so you can hit insane amounts of traffic at any time, but WTF? It was eight o'clock on a Thursday night. The cabby, at that point, alerted us that the President was in town and that the UN would be in session. It was also at that point that our fair jumped due to "congestion".
We chugged along at a stop and go pace, but making progress.
That is until the cab driver pulled to the side of the road and said: "Get out.". Not harshly, but direct in tone. Huh? "Your hotel is nine blocks that way," he added and pointed in the direction of a heavily armed roadblock. Okay, whatever. I was like: "Dude, you see, I, walk with a FΞcking cane, right?". Was the expletive necessary? Hell effin yeah, it was! You see, I left out the part where he said he could get closer, but he didn't want to.
Nine city blocks. No big deal; I can do this.
Thank God for roller bags. Looking back at what I have written so far makes it sound like our trip isn't off to such a great start, but we looked at it more like an adventure. We both had been in Manhattan hundreds, if not thousands of times. FYI: That "City that never sleeps" thing, well that's Bull ?. Don't believe me? Step outside your hotel at 2:00 AM and look to see who's still up. We get about six blocks. Now we are at 5th & 57th, and things come to a halt. So here we are standing in the middle of Manhattan with all our luggage and were not allowed to cross the street.
Not five minutes into standing at the blockade, and there it is. The Presidential Motorcade. I have probably seen it hundreds of times over a half dozen U.S. Presidents on TV, but this was the first time I had seen the motorcade in person. It doesn't matter what your political affiliation it's still pretty flipping cool. ?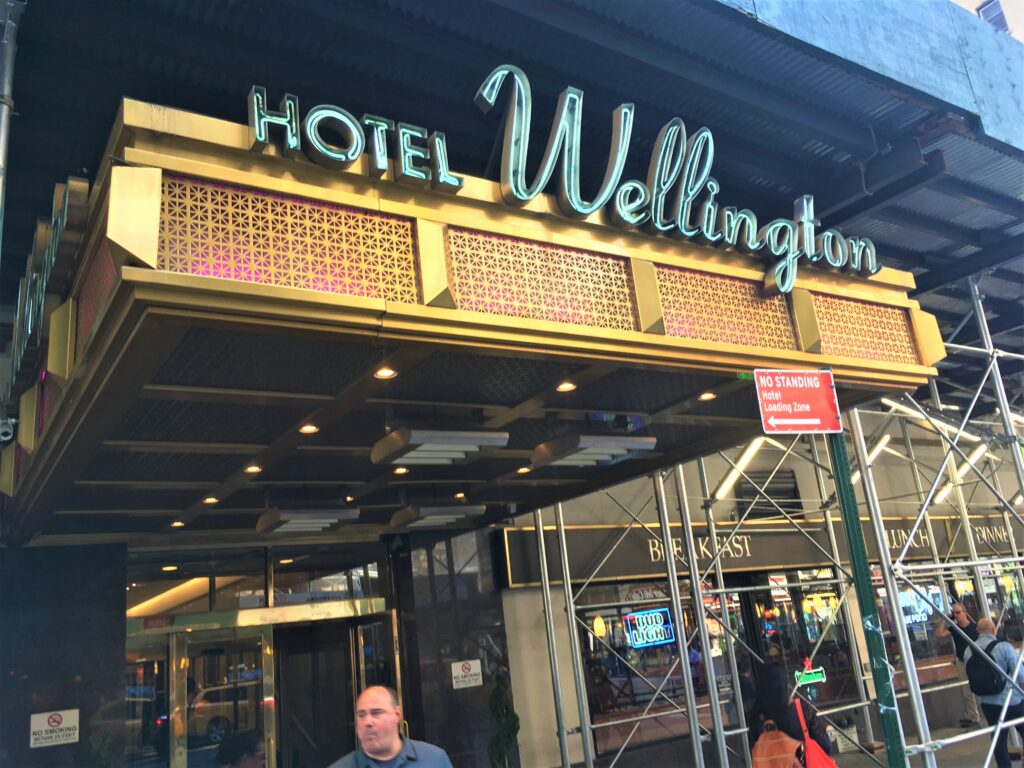 We had booked at the historic Hotel Wellington. Location, Location, Location, and the 116-year-old Hotel Wellington definitely had that. This prominent mid-town 3 star sits just blocks away from Central Park in one direction and Times Square in the other. So, we arrive and are greeted by the doorman who just happens to be Judd Seargent from the TV reality series Survivor (You can see that Judd photo bombed my Hotel pic).
The rooms are cozy, clean, and well kept.
The staff was amiable and attentive. Just keep in mind that if you choose to stay here that you are staying in a HISTORIC hotel. If you are looking for a large room with all of the amenities, you should probably stay somewhere else. If you can appreciate the "Old New York" feel and fewer sq ft (190 sq ft) than the big-name modern brands, this is a fantastic place to lay your head. You'll not have a mini-fridge or microwave in your room, but the hotel does have a restaurant and offers room service. The beds are comfy with plenty of pillows. Climate control is a combo of baseboard and window unit. I will be staying here again.
Of Course, we arrived Hungry, so off to the deli across the street following check-in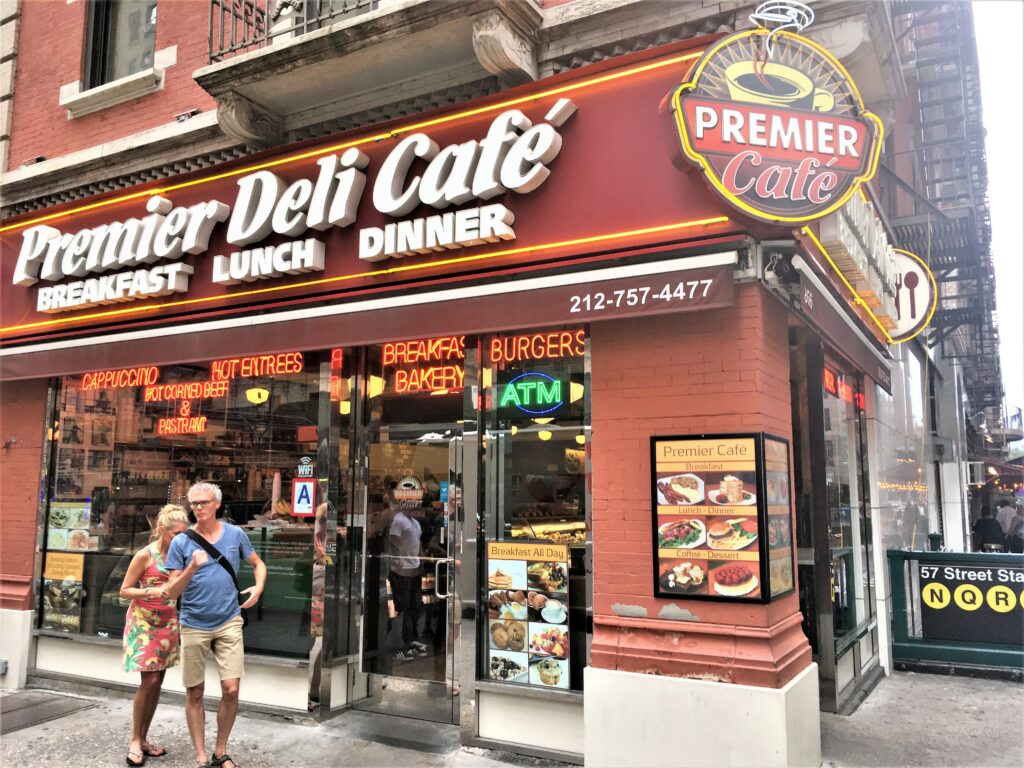 I ordered a Bagel "All The Way" with a Schmear ? (Not the best I have ever had)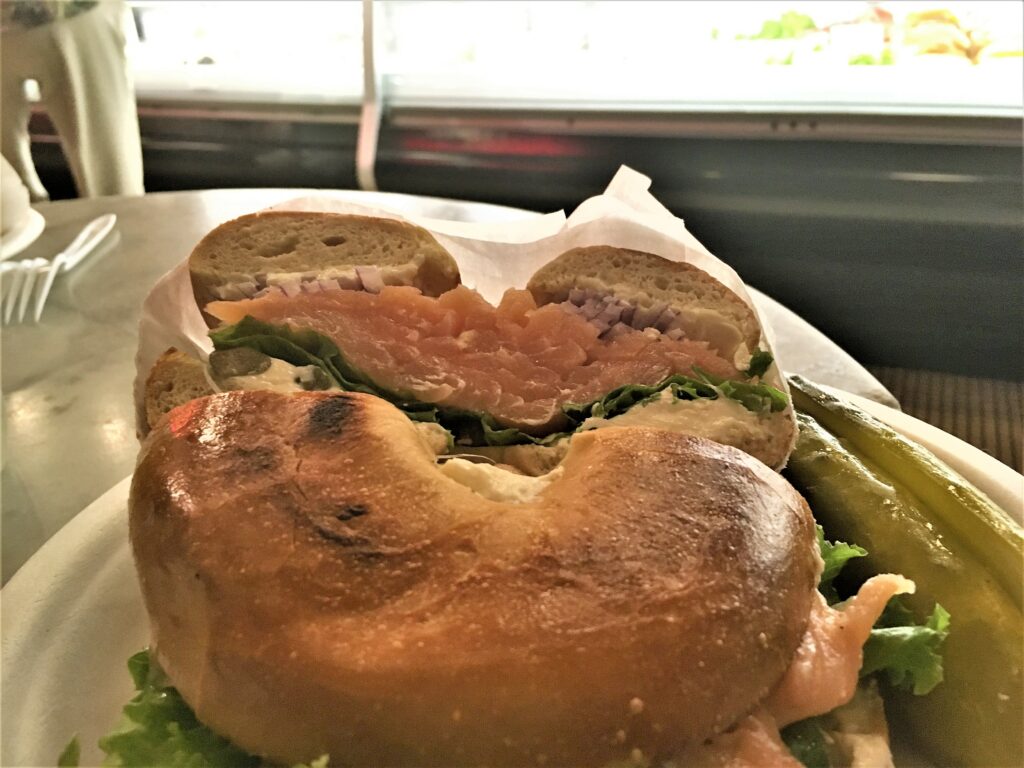 First thing in the morning… Breakfast. ?This time in the restaurant at the Hotel Wellington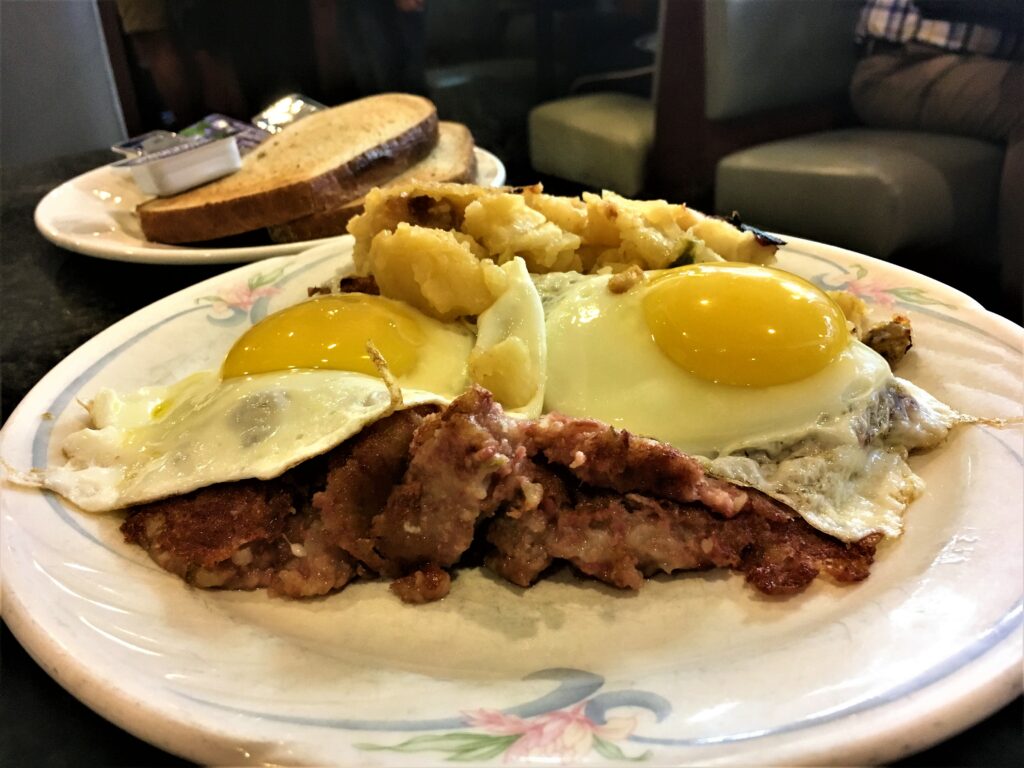 Two blocks South to catch the E train?to the WTC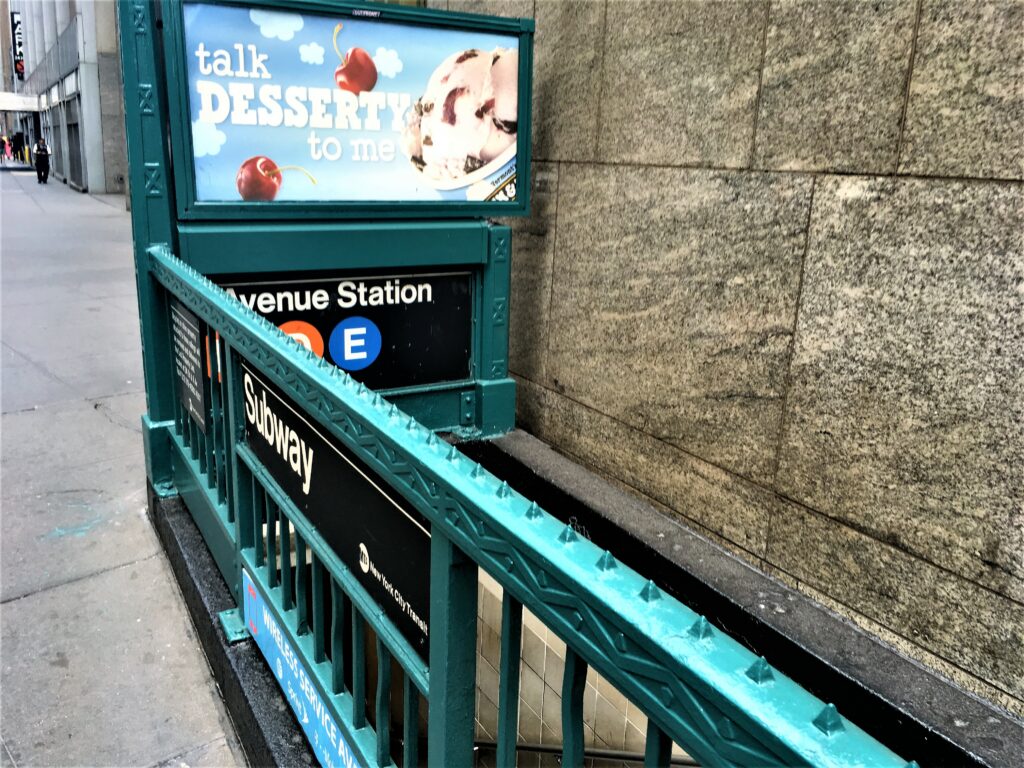 The E train is an express to the World Trade Center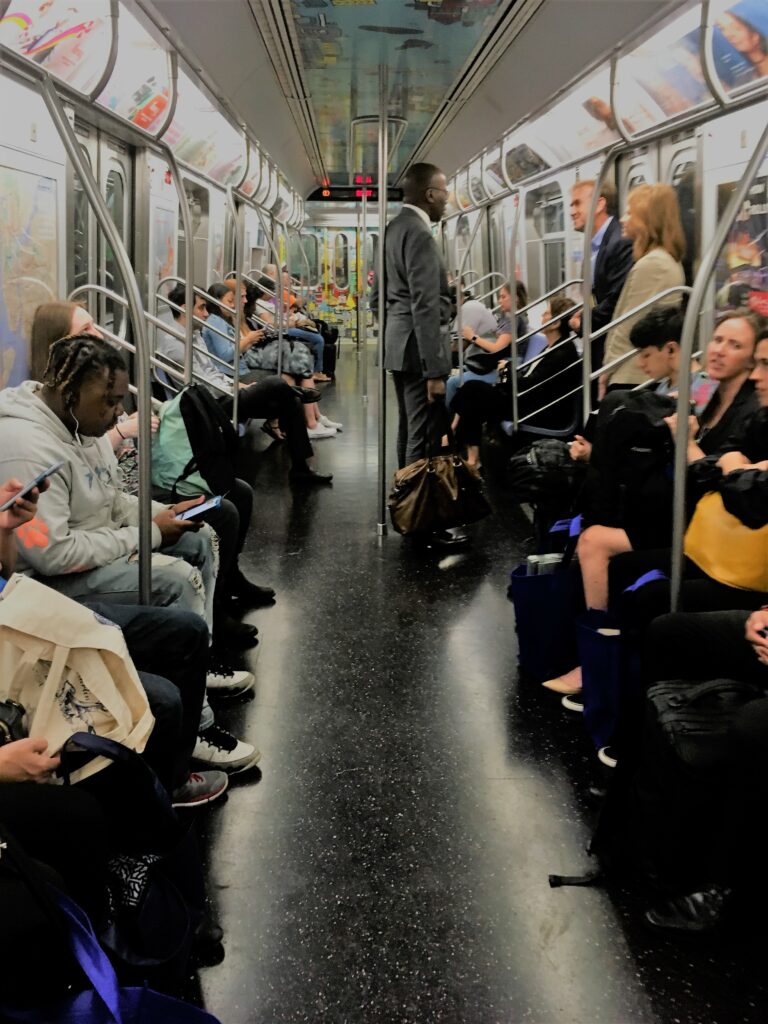 At nearly an acre in surface area each, the Memorial Pools were built in the footprints of where the twin towers once stood. A design contest had been held, and the tribute to the nearly 3,000 people who had their lives taken from them on September 11, 2001, was constructed from the winning plans of over 5,000 entries. You can find the names of each of the victims of 9/11 and the 6 from the 1993 attack on bronze panels surrounding the pools. I have never had a more sobering experience than the one I had as I stood at the water's edge. ?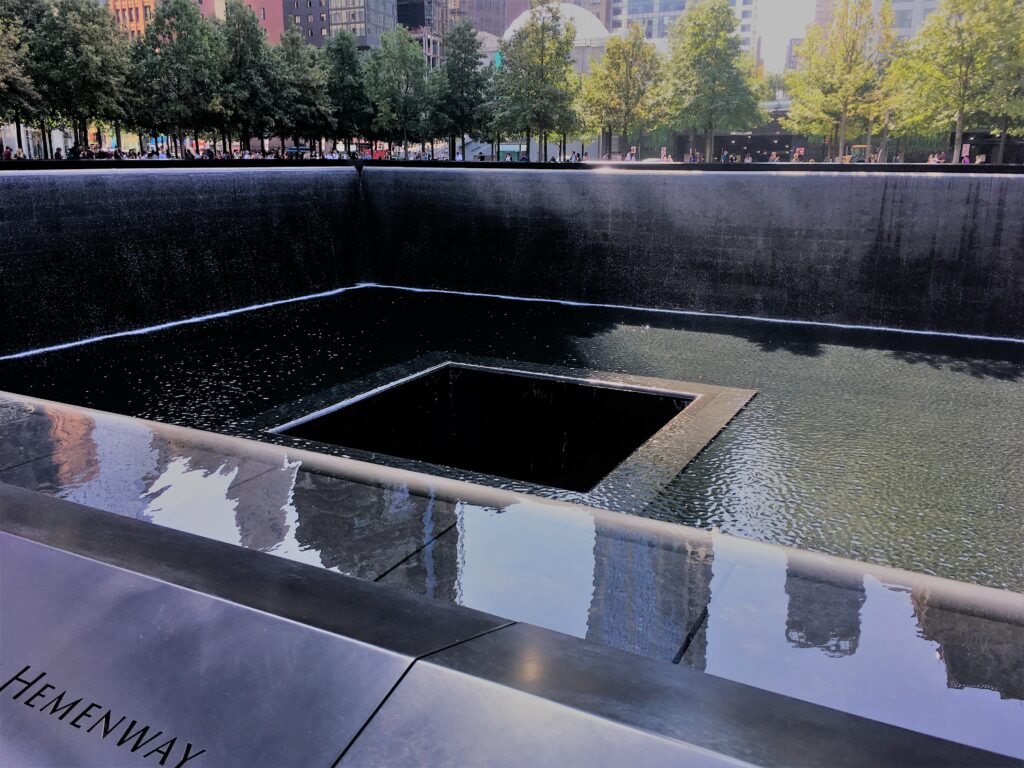 The 9/11 Memorial's North and South pools are sanitized with Bromine and are maintained using precisely the same methods used to maintain a swimming pool.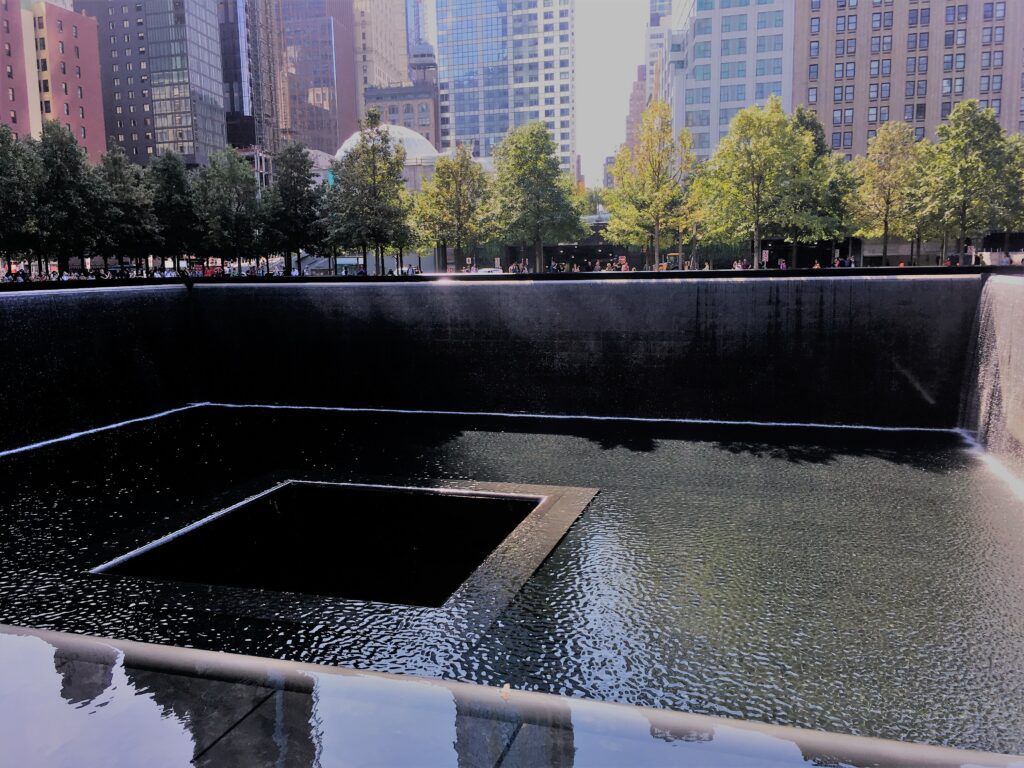 The pools are heated to prevent freezing in the winter months and utilize UV (year-round) as secondary oxidation.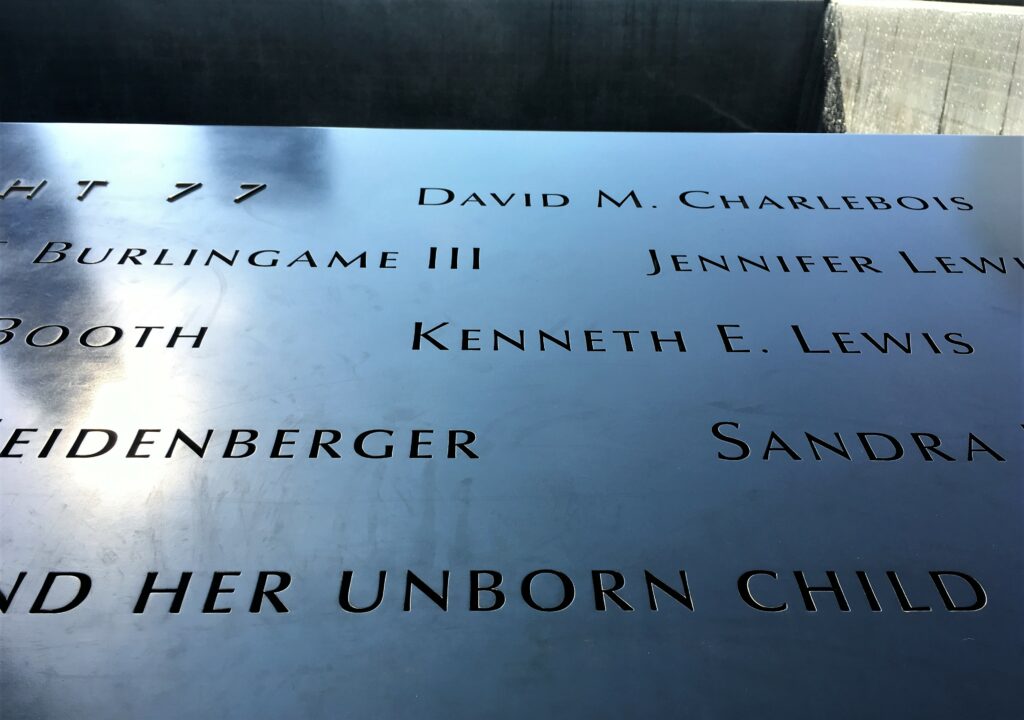 It takes eight pumps to circulate each 600,000-gallon pool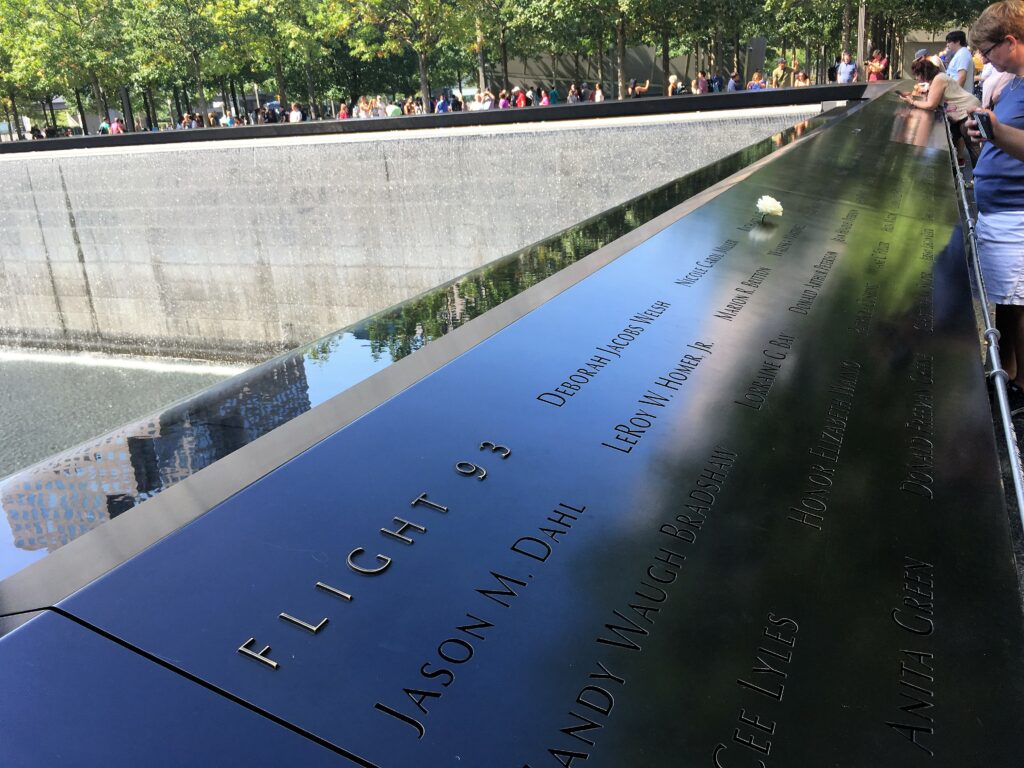 Each pool has a 30,000 GPM flow rate and turnover rate of 1x every 20 minutes.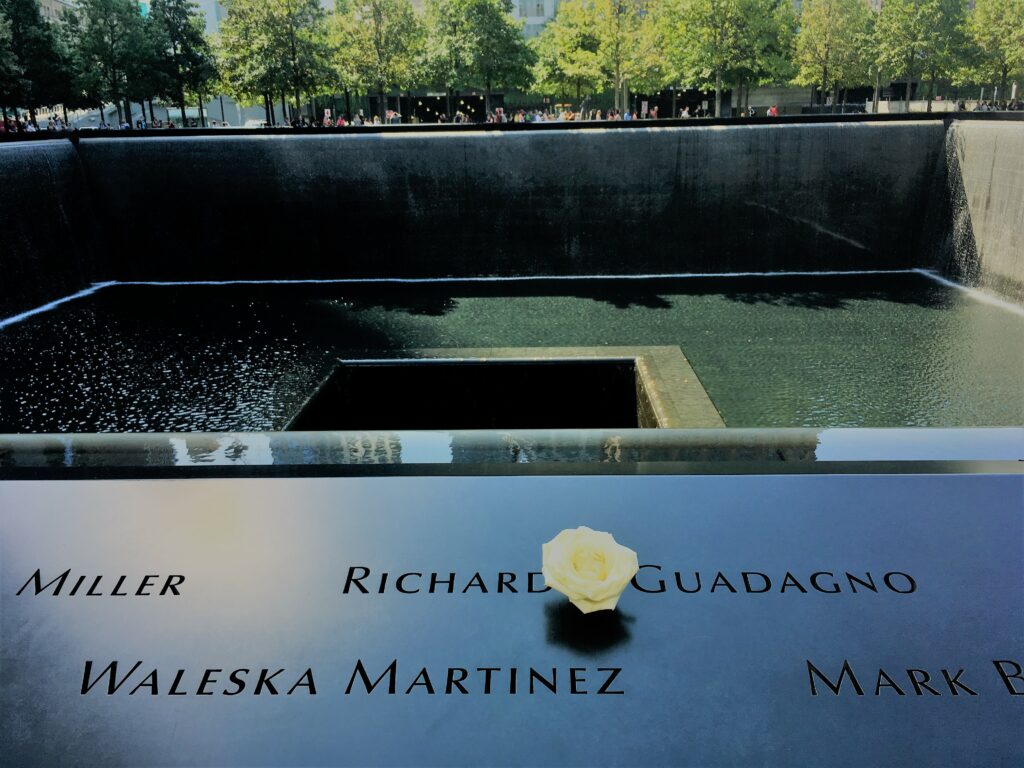 Each day before the memorial opens to the general public, the staff places a white rose on top of the name of each victim who has a birthday. – NBC New York
The families of each of the victims remain in our prayers!
#NeverForget911
NOTE:
The fountains were built by Delta fountains out of Jacksonville and maintained remotely from there for the first two years. I have reached out a couple of times to inquire about the make, model, and size of the actual equipment used in the build, but Delta fountains have yet to respond. Should I hear back from them at a later date I will update this article to include that information.
Similar Article 9-11 memorial pools an in-depth look at the two reflecting pools
references:
9/11 Memorial & Museum     https://www.911memorial.org/about-memorial
Delta Fountains                    http://www.deltafountains.com/portfolio/911-memorial-fountain/
https://deltafountains.files.wordpress.com/2012/07/delta_fountains_case_study.pdf
wtc.com
NY Post                               https://nypost.com/2010/11/10/911-memorials-fountains-flow/