Is an Apocalypse Good for Business?
The world has, for all intent and purpose, been grounded. We are limited to work (if we are lucky) and then sent to our rooms. (Home). Small businesses are suffering the point of risking closure while big-box stocks continue to plummet. But, is the Apocalypse Good for Business?
Ironically, this recession has actually been beneficial for some businesses. Grocers, hardware stores, and , of course, medical supply companies are having some of the best quarters fiscally. Surprisingly, maybe not as much as we thought, the pool industry isn't being hit as badly as once expected.
Some regions are seeing an influx in business.
…" the phone has been ringing off the hook for the past week and a half." spills Tyler Ellis over at The Pool Gurus in Atlanta, GA.  "Every day seems to generate 2-3 days of work."  He admits he is "…loving it, but wishes [he] was in a place to hire help this Spring."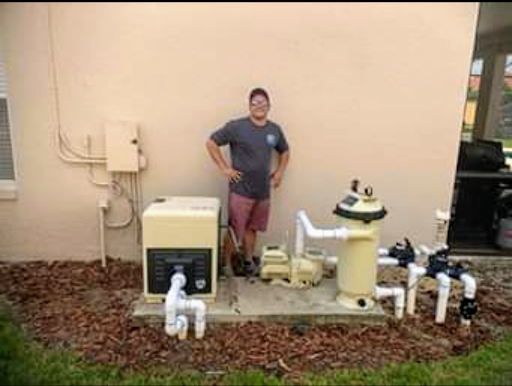 Brandon Neubacher of CFL Pools and Spas in Orlando, Florida, confirms, "The lines have been buzzing since mid-last week."  
Why is that?  Why we don't want to question too much when things go right, we can't help but contemplate.  We think that since people are stuck in their homes…why not explore ways to enjoy their homes?  The backyard is no exception. This can look like using their pool and spa to improving their pool and spa.
I need you right now!
"Last month it was 'can it wait'?  This month "'I need it fixed yesterday;" is the turnabout Chris Higgins of Black Dog Pools is experiencing in Austin, Texas. People also have an unyielding need to spend money.  They tend to concentrate on such spending on where and how they most spend their free time.  People may even be concerned the money will run out.
Gene of Element Pool Repair, In Central Texas supposes ," it's because they know that they might not have the money to do it later, so the homeowners want to make sure their pools are taken care of before they are too broke to get it all fixed."  Whatever the reason, we are glad that people are making the most of their 'stay-cation" by making the most out of their pools.
If we have to look at it, it has to be pretty
"We found that over here during the GFC; economists referred to it as 'nesting.' In these times a lot of people (those with the money at least) won't go away on holiday, or out for dinner, so they'll spend the money making their homes better. That's the theory anyway…"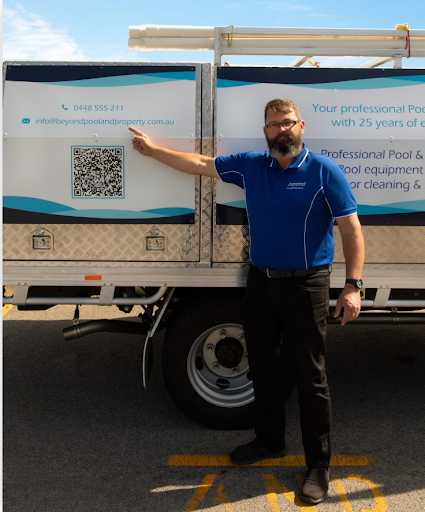 Even Down Under Sales are Up Over
What are people having done?  It would appear a little of everything. Jimi Ogletree down in Marietta, GA, reveals,   "We are busy in all aspects, construction, maintenance, and repair(s)."
Some people have jobs booked out, even.  "We have been staying pretty constant between normal pool service and repairs," confirms Micahel Manley of Demaray Pool Supply. "We have jobs going out  into [next month]."
Jules Johnson is on a Mission
Here in SoCal, things are going well for some of us.  At Mission Pool & Spa Supplies, we have one repair tech booked and we are going to be bringing back our other anytime.  Our commercial accounts, however, are asking to cut back and moderate service.
"This is to be expected in a time of crisis," remembers Steve Bernede, Owner.  "But we just have to stay positive.  It seems a lot of people may be staying home this season and using their pools, which could be good for us."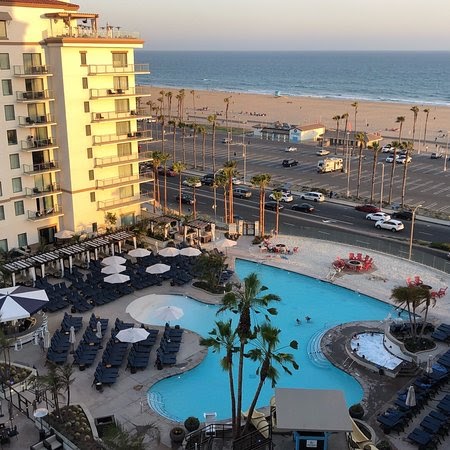 A Ghost Town: The Waterfront Hilton, Huntington Beach One, of Mission Pool & Spa's Commercial Accounts
I'm to busy to Quarantine
Eric Baugh of Eric's Pool Service in Diamond, Bar, collaborates he is "Very busy in Southern California with a lot of repairs that people seem to want to have done."  He is working 6 days a week and realizing that a quarantine is not in his future.  "I was hoping to get that mandatory two week vacation."  Quality problems!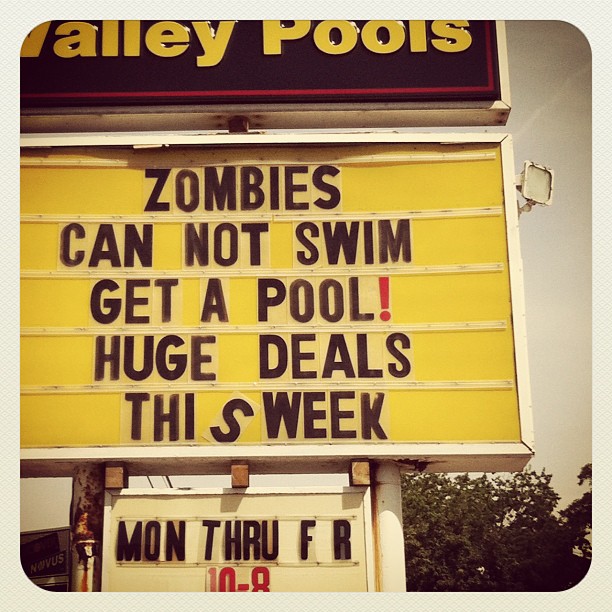 Not everyone sees an increase in business.  Our hearts go out to you.  We know services are being canceled, projects put on hold, and a lot of people, "waiting." 
When the State won't let you complete existing projects
"I build above ground pools in New England.  Calls are sputtering.", confides Lance Greggerson of Greggerson Construction.  " A woman called in yesterday [and]  asked for a general time frame just so she could have something to look forward to." We are getting reports of entire projects getting shut down.  For some folks, it's mandatory, while for some, it's by choice.
Some of us still aren't sure if we are gonna boom or bomb.  "I have a bunch of bids out," admits Brian Soto of NorCal Pools.  "Whether it turns out to be a job is still up in the air."
We are going to weather this storm together, regardless of if you are slammed or shut down.  Pool Pros Unite!
similar article Businesses That are Considered an Essential Service
Join us at
Talking Pools
Private group · 1,588 members
?Talking pools is a drama free group that focuses on recreational water as a whole vs a single "niche". The goal is broadening the knowledge base. Peo…