Chronic Pain is a Mutha F**ker!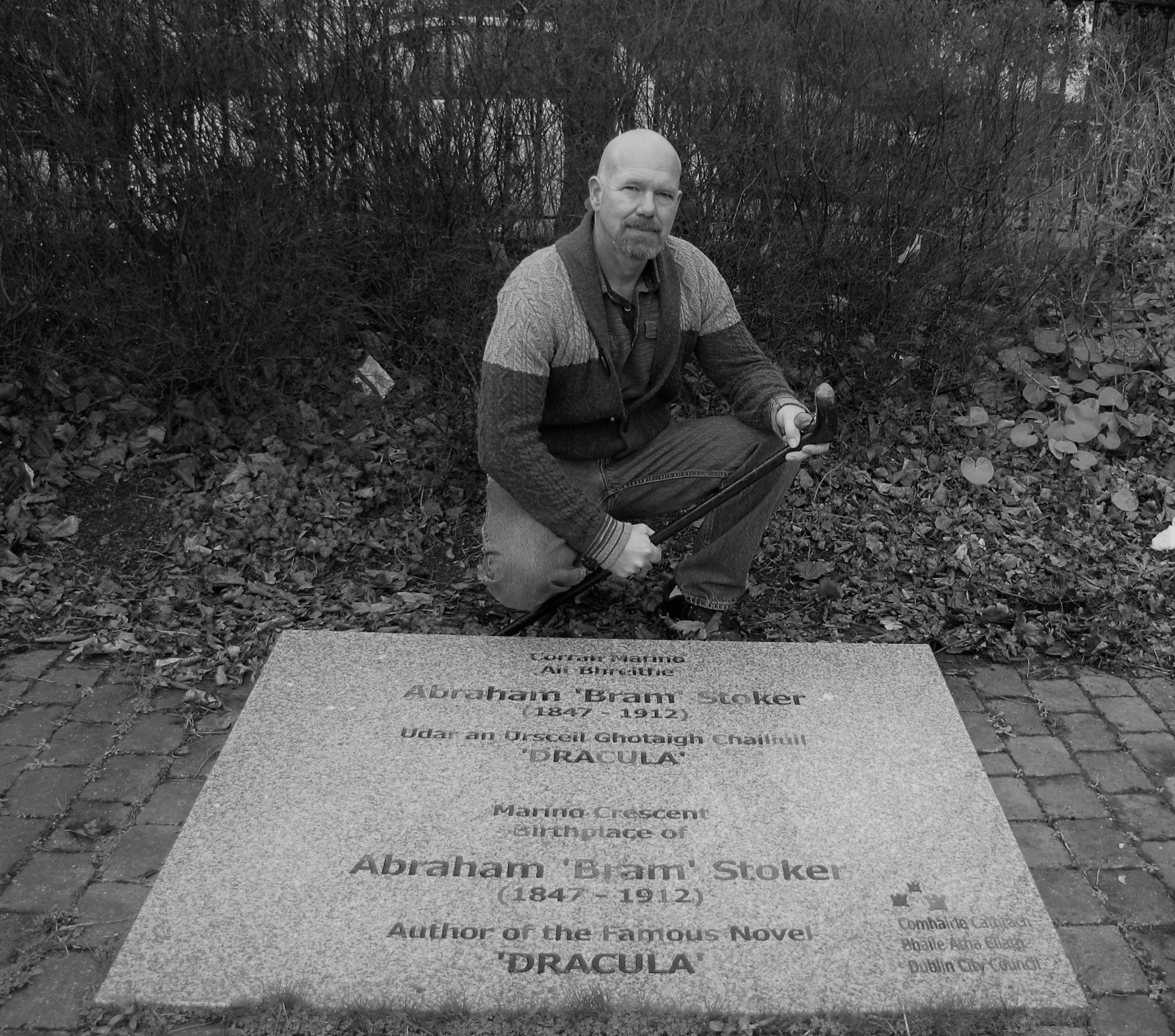 This isn't a story about me, although I'm kind of in it. This is a story about my cane. We'll have to talk about me for a second to explain why it's here, but after that it'll be just the cane. chronic pain
I've done many different things in the pool industry (retail, manufacturing, etc.) before going out on my own and opening a Swimming Pool Service Company. This I did for several years before I started having some difficulty walking. Then it progressed. Oddly, hard flat surfaces were a non-issue. Inclines, declines, and soft surfaces (like a pool owner's lawn) became torturous, so I opted to sell my company with the end in sight. The onset of Chronic pain was a shame because I enjoyed what I did.
With my extensive background in the industry and not quite old enough to retire, I began consulting/teaching. The benefit was two-fold. It afforded me an income, which is good because I like to eat and created a means in which I could give back (even if only in a small way) to an industry that had been very good to me. Sadly, the difficulty in my mobility continued to progress and (at times) would be accompanied by pain. Thus, the Cane.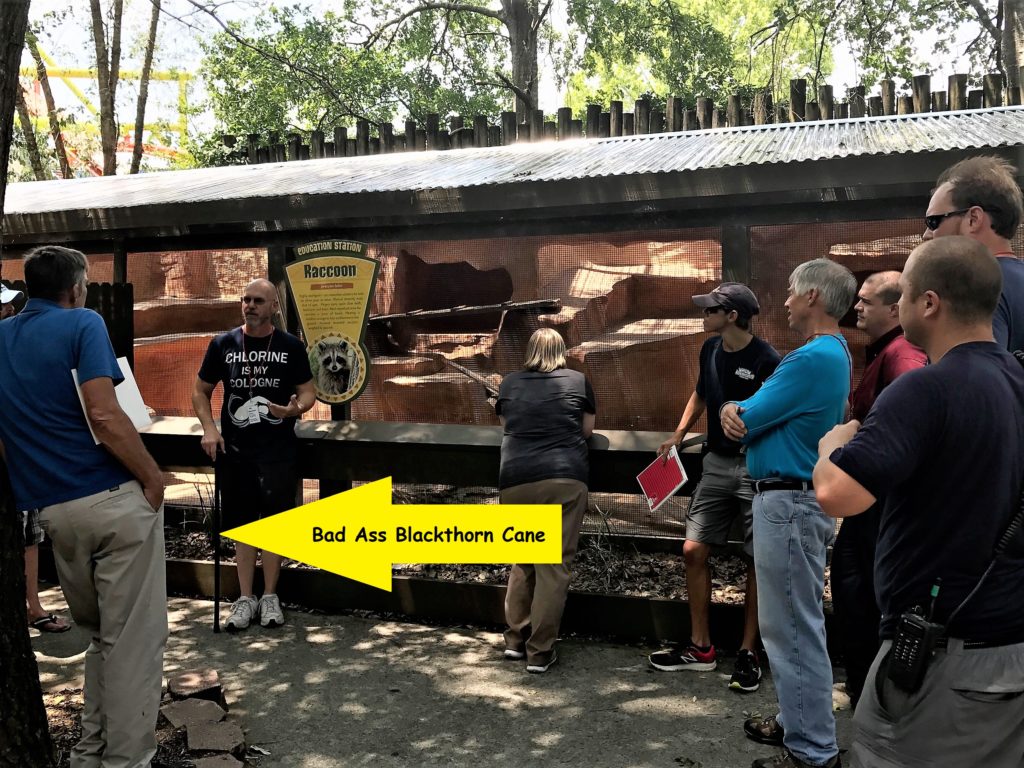 I decided if I were going to have a cane, it would need to be a badass cane. I searched a bit before I came across the one I would purchase—a walking stick made from blackthorn, the hard, durable wood grown wild along hedgerows in Ireland. I was so freaking cool that it came with a label of authenticity from the maker who had made sticks for Presidents Reagan, Kennedy, Clinton, and Obama as well. 

Irish Walking Stick Genuine Blackthorn Made in Ireland
Not quite ready to curl up in a ball in the corner, and fearing the inevitable, I decided to push through the pain and take my badass blackthorn cane to see what we could see before I one day reach a point where I can not walk at all. I will turn my roadblocks into speed bumps and make my weaknesses my strengths. No matter what obstacle gets in my way (physical or otherwise), I will not merely overcome it – I will find a way to kick the living? Out of it.
My Cane will not be my Crutch, it will be my Catalyst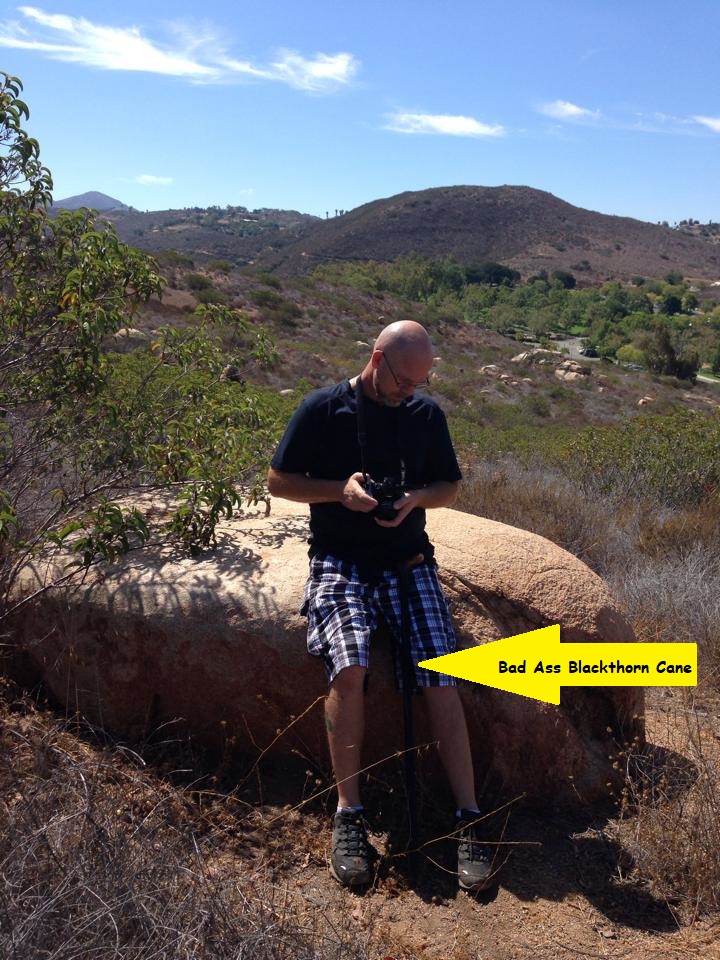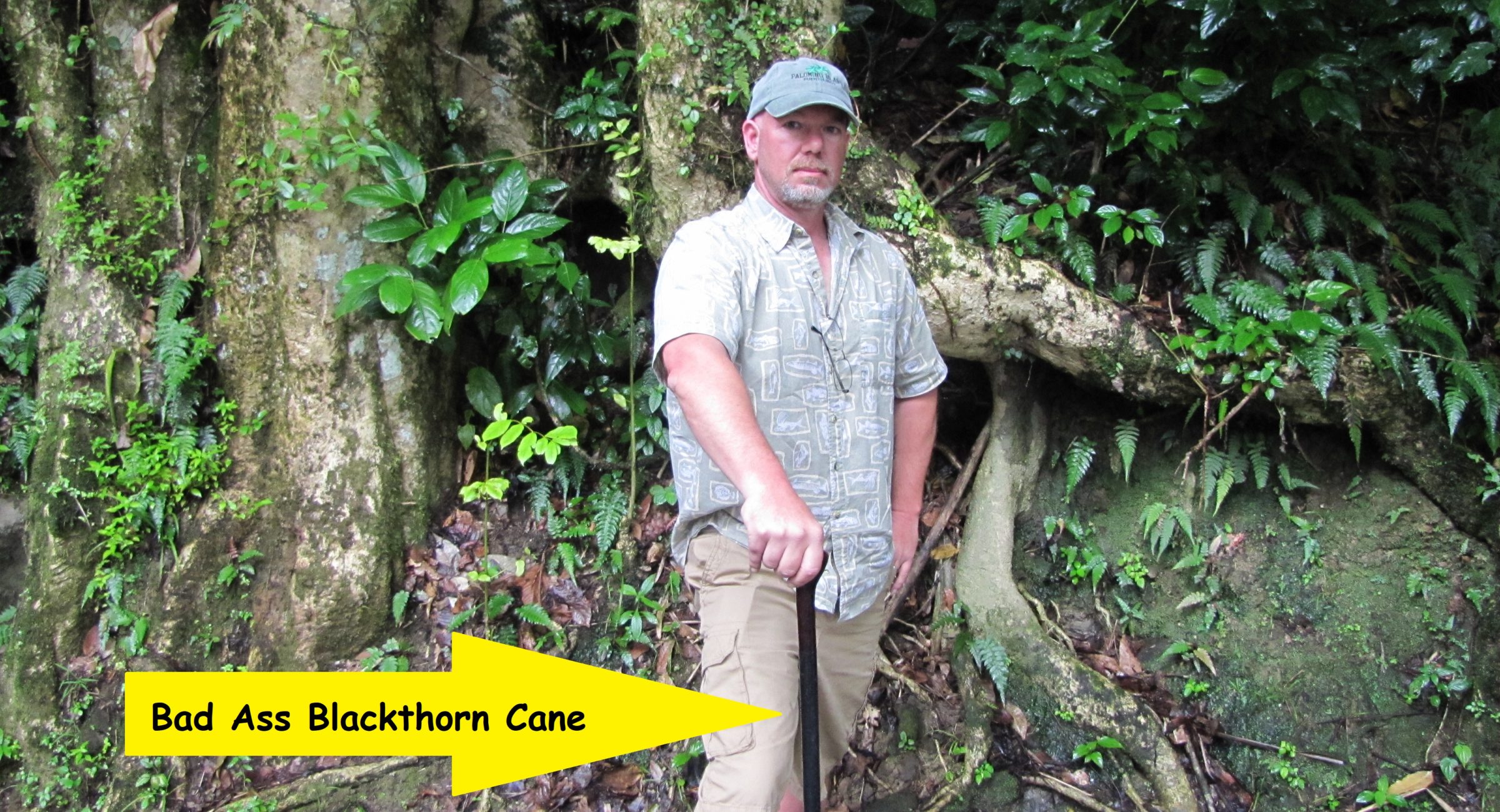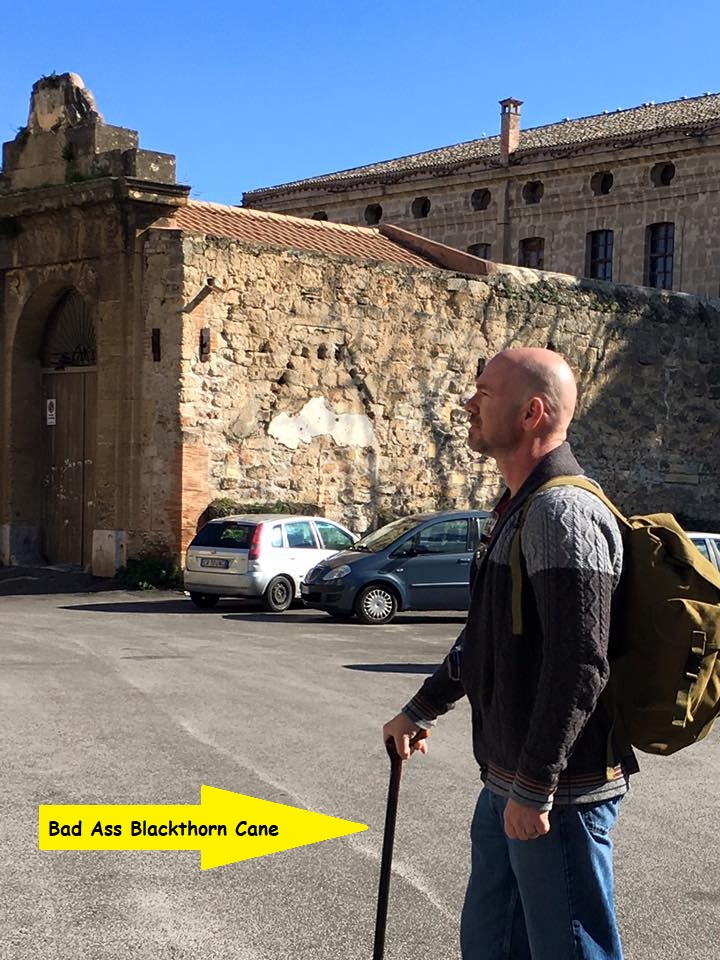 Crossing Frozen Chena River, Fairbanks Alaska, – 30° F. Yes, we went in February. Insane? Maybe, but we got to see the Aurora borealis, did some dog mushing, a night of ice fishing, and caught a ride with a bushmailer up to the Iñupiat village of Anaktuvuk Pass in the Arctic circle.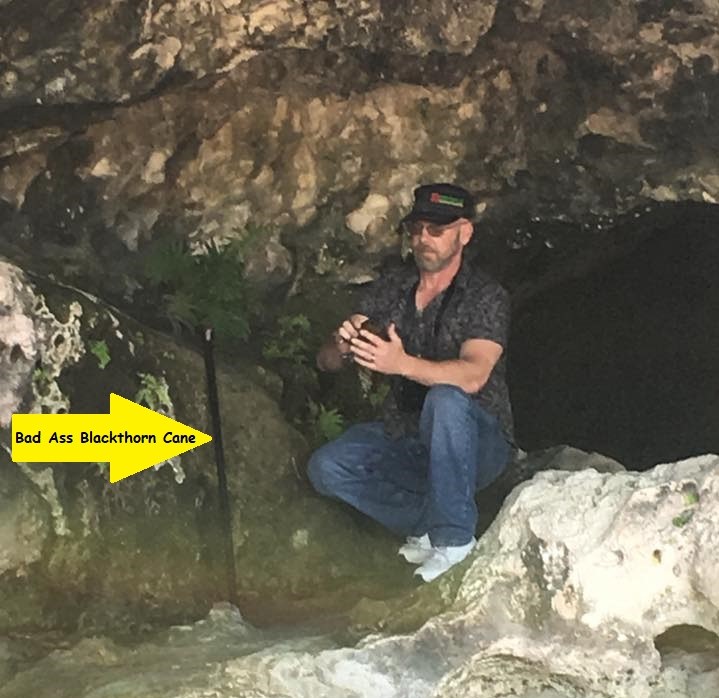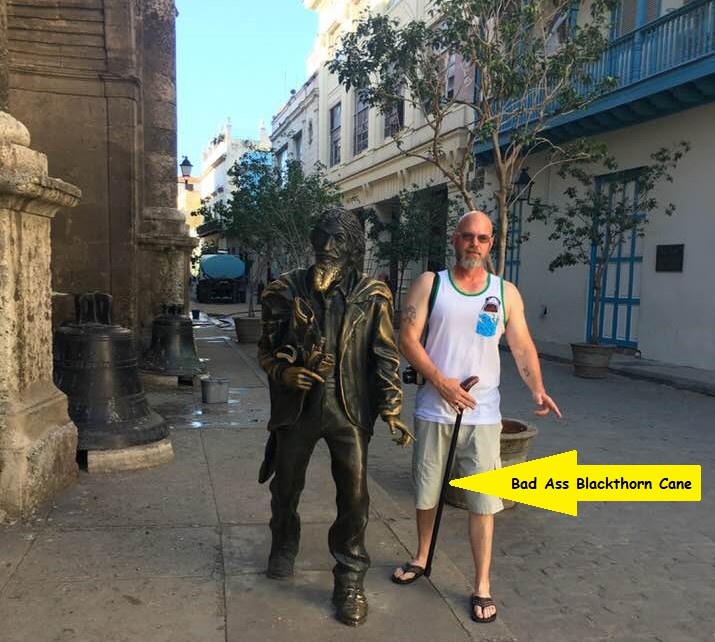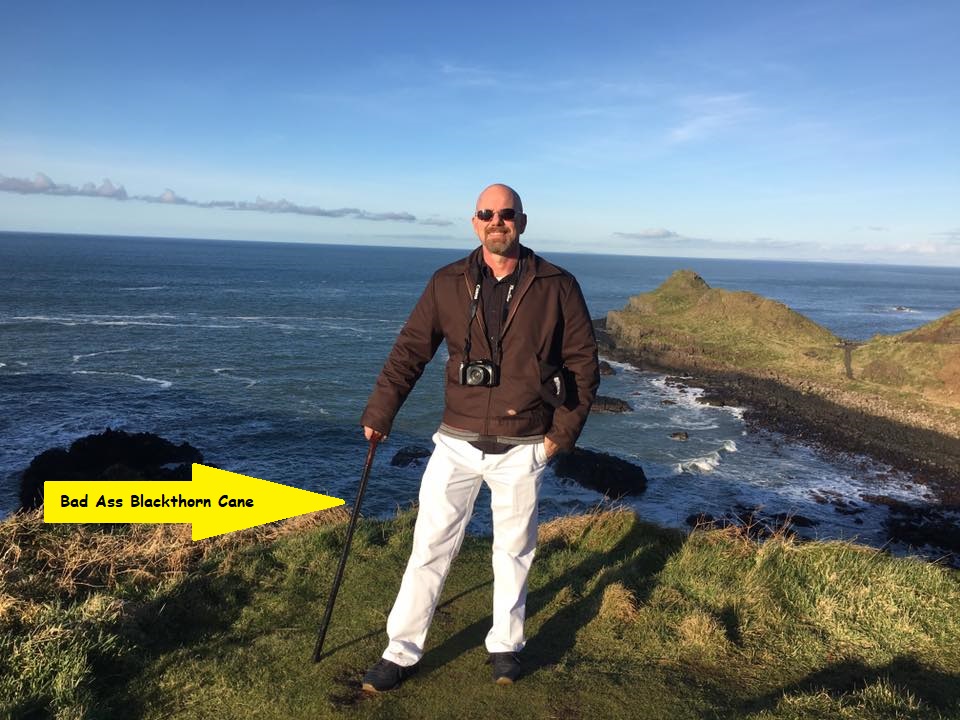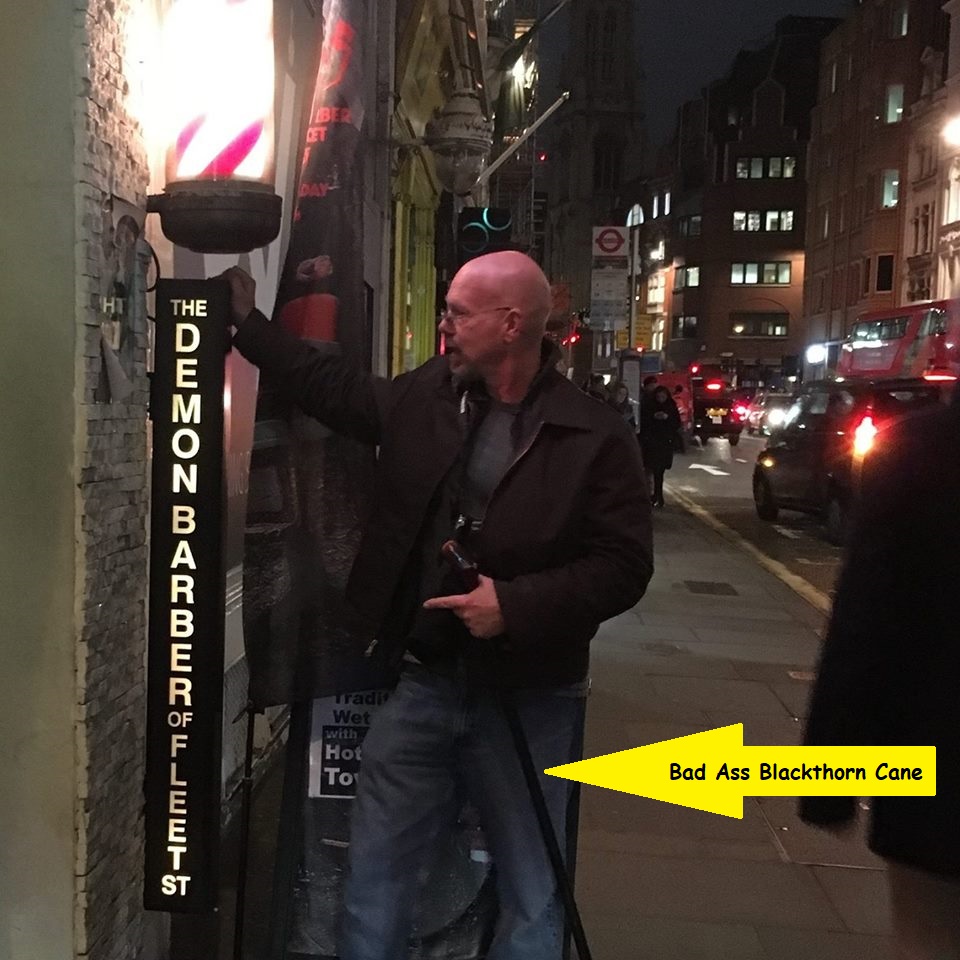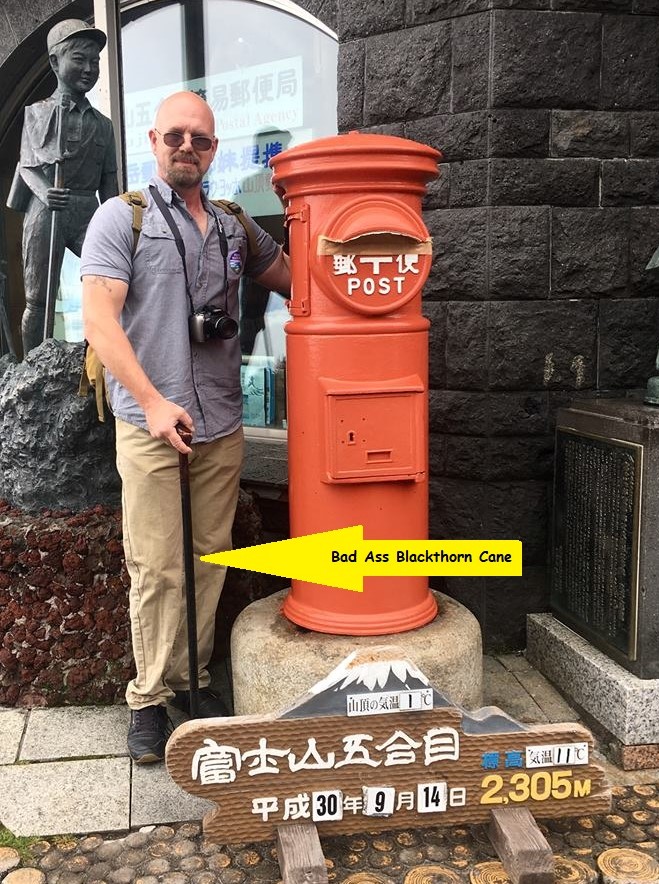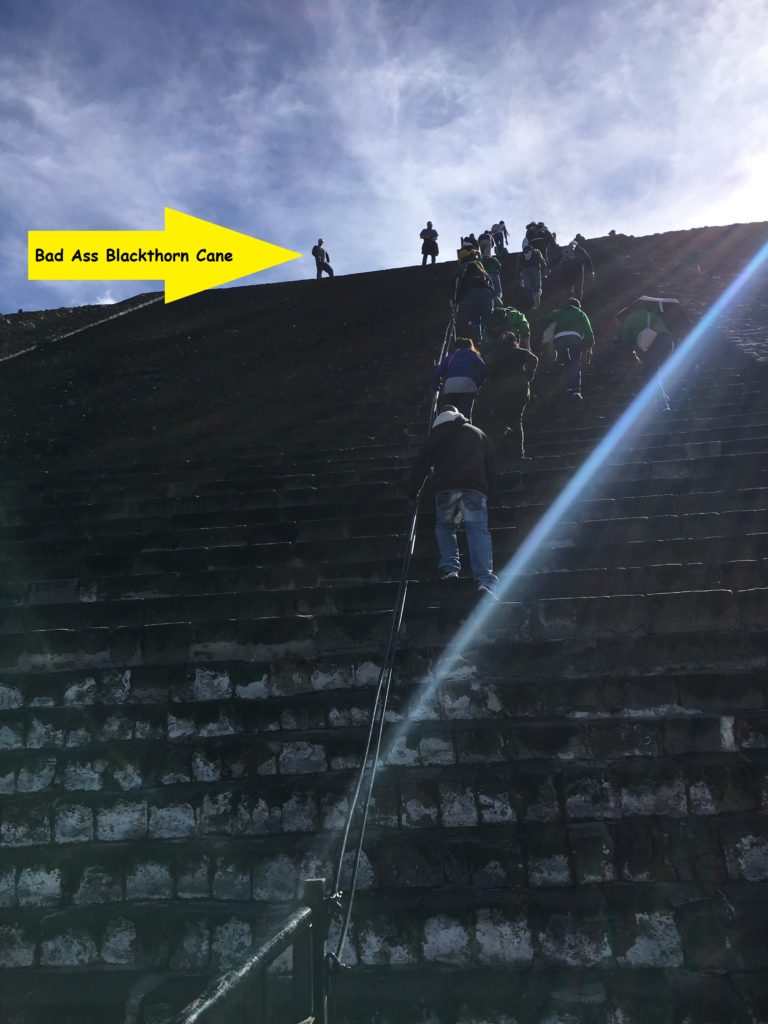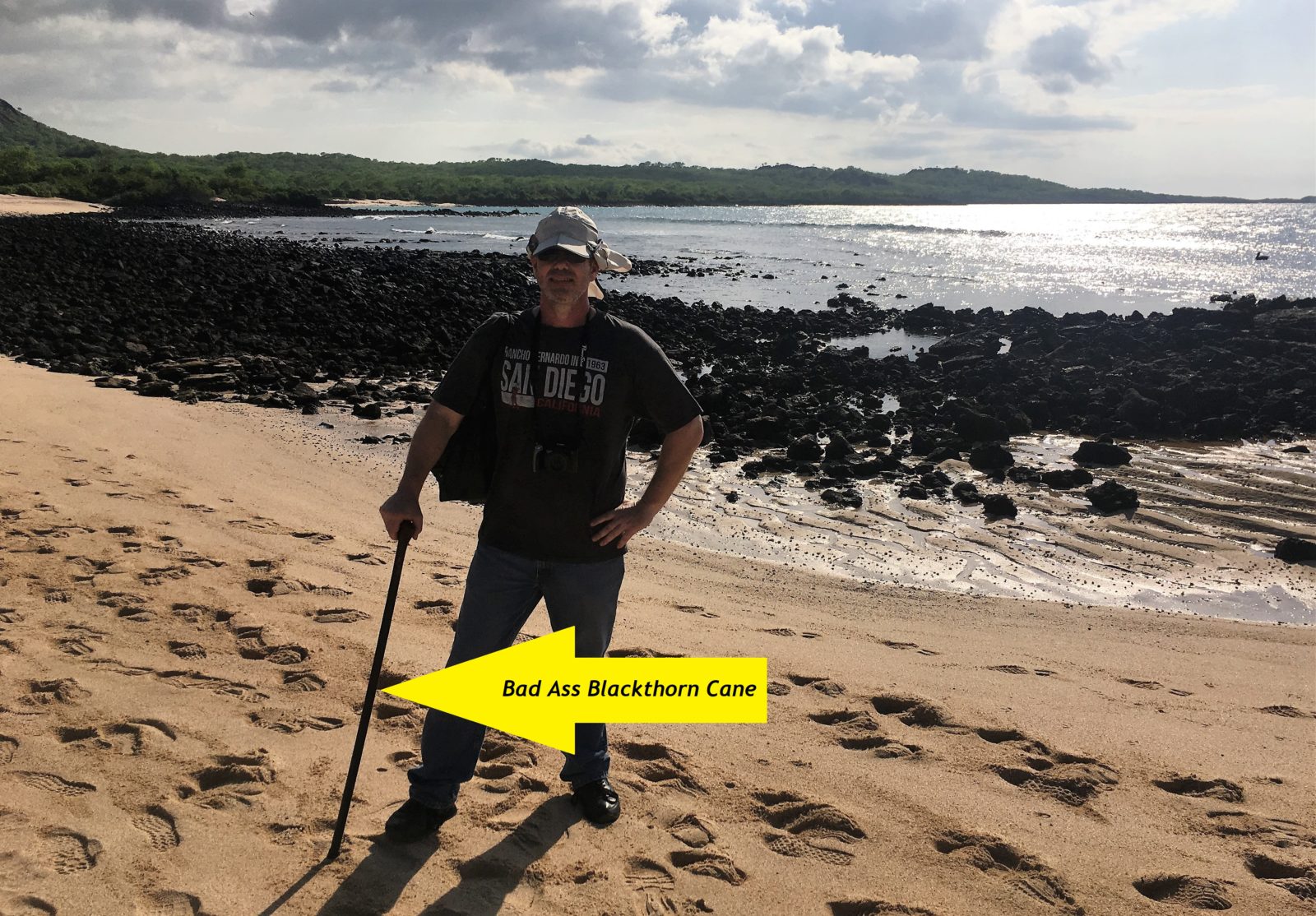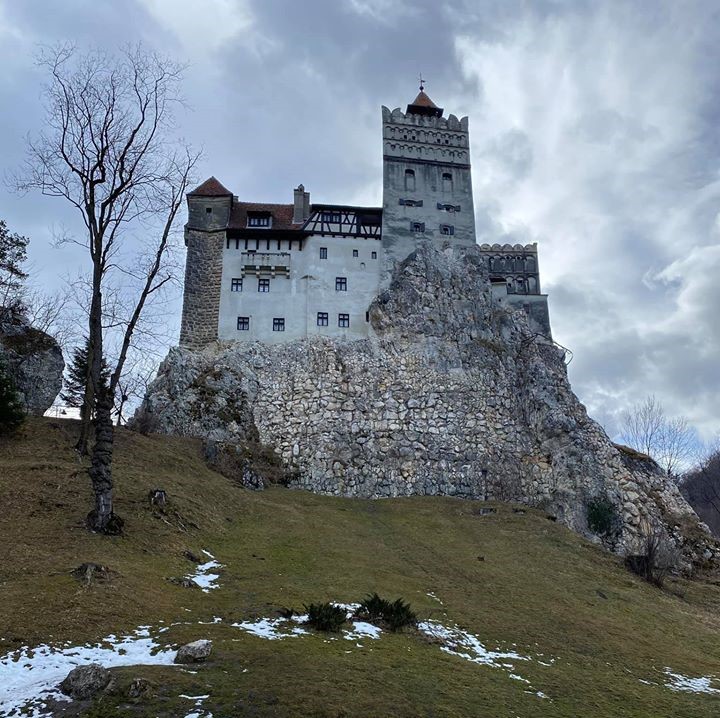 Doctors may never know what is affecting my ability to walk (I have stumped the best of the best), but with so much left to see, if I reach a point, I can no longer walk… I will crawl.
06/01/2020 UPDATE:
After ten years of declining walking ability, I have been knocked on my ass. This has been the most brutal year yet and recognized a more rapid decline. Whatever had been wreaking havoc on my legs has taken a toll on other muscles throughout my body. I do finally have a diagnosis. A few return visits to the Mayo Clinic have determined a neurological disorder that can expect symptoms similar to MS.
This by no means indicates that my fight is over. Just the opposite, for me, the fight has just begun. I get bummed; of course, I do. Who wouldn't? But my spirits are good. I will enter into Mayo Clinics' intense physical therapy program once the COVID-19 restrictions are lifted and plan on a short desert hike and the Pyramids of Giza shortly.
03/07/2022 UPDATE
Sadly, everybody was wrong. I am doing much better now but have been left with neurologic claudication. Still, a win compared to where I had been. I have to be honest – for as much as I soap boxed about not quitting above, it eventually caught up to me. Check out the final and correct diagnosis at this link here: Dr. Google Search.