Take A Break From COVID-19 and Do Something Fun!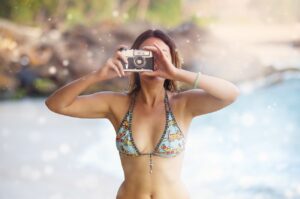 Voting Starts Today & There is Still Time to Enter ?
We put together this Photo Contest to offer a momentary break and a few seconds of sanity in a world that has both drastically and rapidly changed. Everyone has a camera in their pockets nowadays, and we are taking pictures (capturing memories) at a rate, unlike any period before.
You Don't Have to Enter to Vote ✔
Take a moment. A mini-vacation from your routine. Even if you are not a professional photographer, this contest is for all skill levels. Don't second guess your picture, If you think you have a good one (or even an okay one), Enter! What do you have to lose? It's free to enter, and you might have some fun.
Click Photo Above to Cast Your Vote!
Your Vote Counts! Even if you are not going to enter the contest, take a peek at the photos of those that have. Find a favorite and cast your vote. You will be permitted to vote one time per week for any photo or photos that you like. Come back to see how your favorite is doing. Encourage friends to do the same.