? Where the Dating Pool Meets the Swimming Pool ?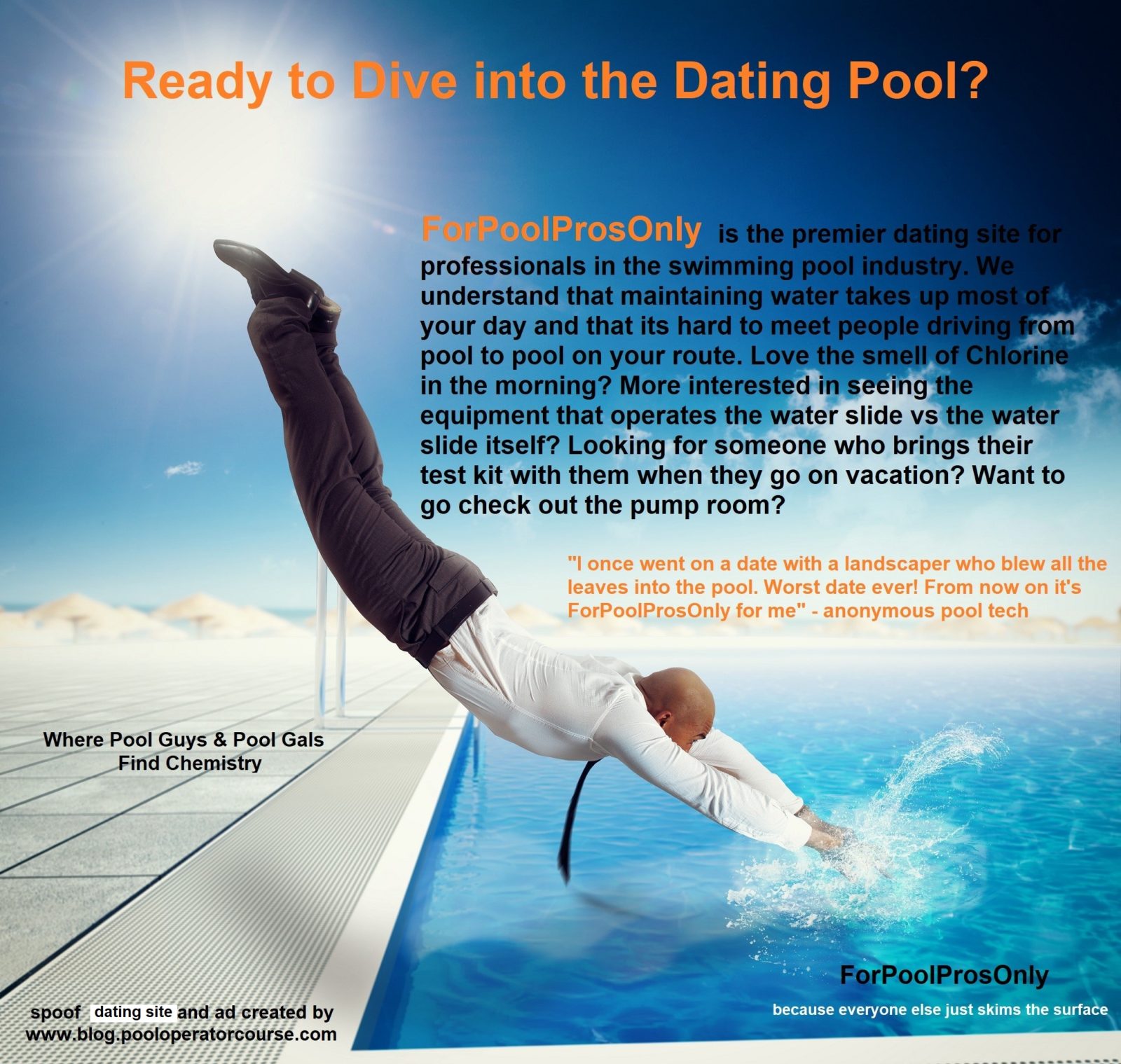 ForPoolProsOnly Online Dating!
 Are you a Pool Pro?
Single?
Looking for someone who knows what the ideal range for pH is?
Tired of Dating Someone who throws Tablets into the Skimmer Basket?
Want to date someone who loves the waterpark… because of the pump room?
NATIONAL SINGLES DAY is the first Saturday of Singles Week If you are Married and wish to Celebrate, a Divorce Attorney should be your first step. Married and choose to Celebrate anyway? a Divorce Attorney will be your last step. ?
Do you need a mate who appreciates the smell of chlorine in the morning? Need someone that knows that muriatic acid creates a plume ? on a cool morning? If what your doing hasn't backwashed your filter, ForPoolProsOnly Online Dating may be the tripper on your time clock! ⏰
Remember: If you think taking long walks on the beach as the sun sets is romantic, if only one of you know that you are doing it together, that's Stalking not Dating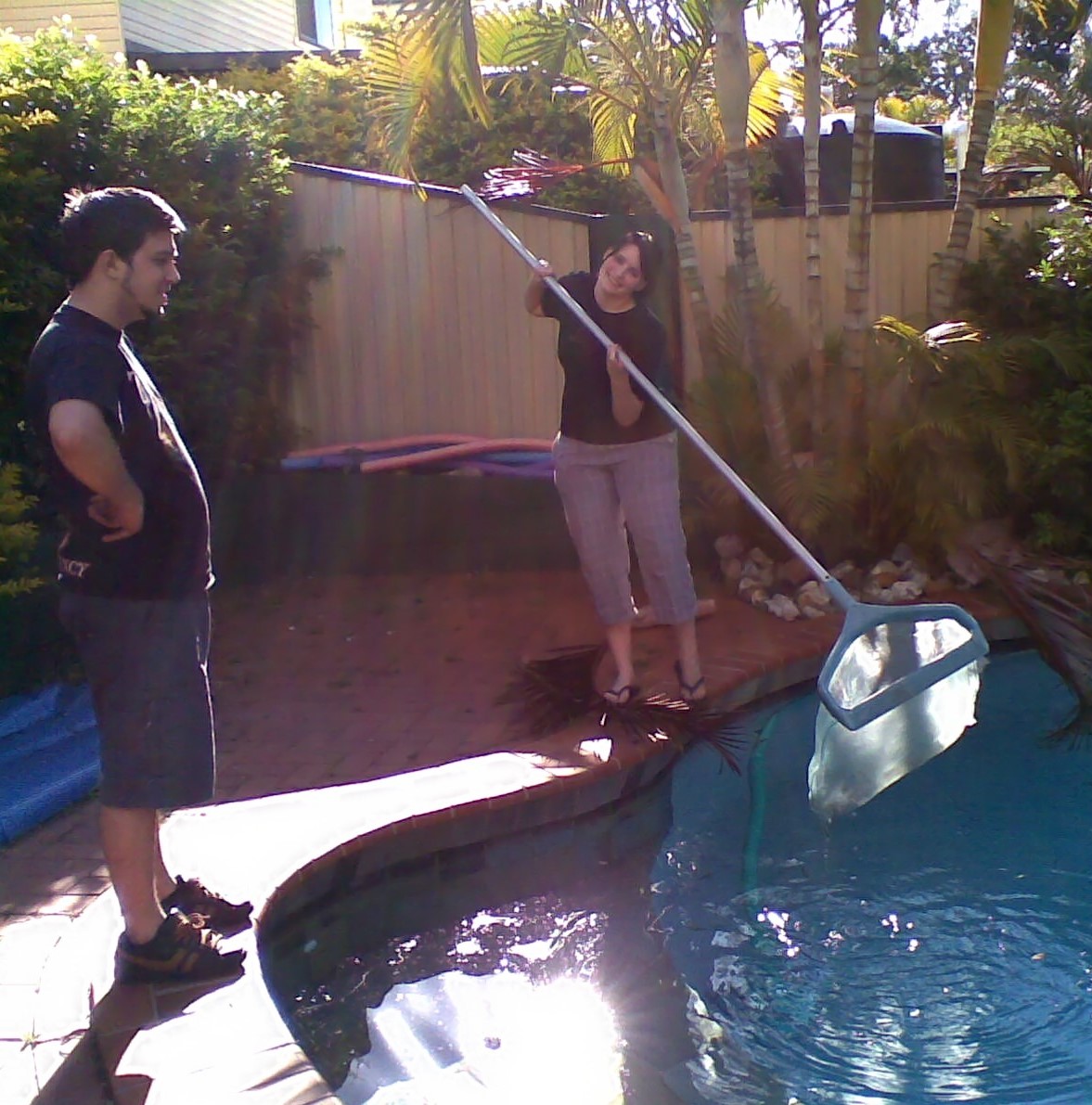 Related Article: ?Don't Drink The Butt Water!