I hear many industry people talking about how good business is and how they have full routes and never even advertised; they don't even have a phone number on their trucks. They give all the credit to word of mouth, and I am sure that's true. Of course, they are also badass mother fathers at what they do, or the word-of-mouth advertising would have never kicked in. This is both fantastic and the fuel that feeds a false sense of security.
I have a friend I went to school with, Oscar. Super smart guy. He, too, had a complete client list and was doing quite well. So, he didn't see a need to advertise. As far as Oscar was concerned, it would be a waste of money because he couldn't take another customer even if he were held at gunpoint. After all, complete is full. This was a mistake.
Always Be Advertising
My friend mistakingly considered advertising to be a means of immediate return. Oscar never once thought that dollars spent on marketing beyond word of mouth are a sound investment even when you already have as much as you can handle. This is not uncommon among small businesses. It's the whole forest for the trees thing. An essential part of future planning is in making sure you keep your name 'out there.
In building his clientele organically, Oscar appealed to a specific demographic or customer type. Word of mouth yielded the same results as friends tend to be people who have things in common. Most Oscar's customers were about the same age; +/- three years in either direction. Referrals are usually close in age to the person that referred them.
Oscar's business thrived for years, and it looked as though it was unstoppable until one day when it wasn't. It wasn't like ripping off a bandaid, but the speed at which everything occurred sure seemed like it was. You see, the customer's children grew up and began to move away from home. His clients began to look to downsize their homes; many had decided to retire. Oscar's clientele was aging out, and all of a sudden, his business was in trouble.
Making a come back is an expensive process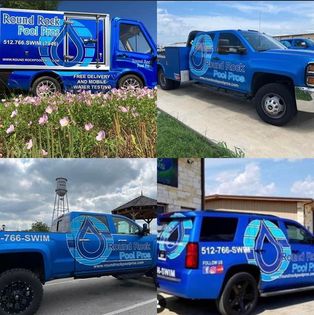 Oscar had done nothing to keep his name alive in the community. He had not invested in the future of his business correctly; in fact, he had not invested in the future of it at all. Now he found himself in a challenging position. Oscar had to rebuild his customer base, and despite his decades of outstanding service, people did not know his name or the name of his company. Oscar's clientele had indeed aged out.
It took several years of not picking and choosing jobs and winding up with the customers nobody else wanted, but my friend eventually recovered. However, the need to revive a dying business is by implementing a Lazarus of Bethany option could have been completely avoided if he had, at a minimum, had his company name and phone number on the side of his truck. Or, better yet, looked at advertising as a form of networking and a sound investment with enormous future dividend potential.
You can do many things at a local level to solidify your spot in the community as the local expert. You can run advertorials or even contribute content to your town newspaper (your own column – why not?). It doesn't always have to be a paid spot in a Newspaper. You may even find existing clientele learn of services they did not know you offered until they heard you mention it on the radio in an interview with you as the authority.
Similar article Where Is Your Next Pool Service Customer?
I chose to harp on marked vehicles because it is a nominal one-time expense that will keep you in the minds of your market, and all you have to do is your route. Mr. or Mrs. Incognito Pool Service may work fine for you now, but the potential for it to come back and bite you on the ass years down the road is high.
You shouldn't stress having your contact info on your route truck. Instead, train your techs not to flip people off as their driving because your phone number is on the door.
If you wait to advertise until you need to advertise it's too late to advertise. You most likely will not have the time or funds remaining to launch a proper campaign.