Years back, I decided to start a swimming pool service company. It is a relatively low-cost start-up, can be lucrative if it's done right, and would allow me to be my own boss. I made sure that I set everything up the right way. I filed with the state, local business license, insurance, established an account with a distributor, purchased a vacuum and a truck, etc. – the whole nine. Now the only thing I needed was customers. ?‍♂️
Customer acquisition is expensive, but it does not have to be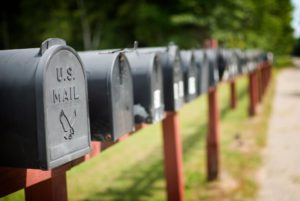 Is Direct Mail Dead? ☠
After a solid decade of folks veering away from this advertising method, maybe it is time to revisit the practice. Aside from political stuff, which should have come to a rapid end last week, there really is not much else besides that and bills filling your mailbox nowadays. Everything is circular, right? I mean, cell phones are big in size again ☎. You may find that your piece is the only thing the postal worker is delivering if you are quick enough. At the same time, the rest of the industry clings to their feelings of direct mail taboo. ? While everyone else is pounding the piss out of social media, you might be able to stand out by kicking it old school and putting a stamp on it.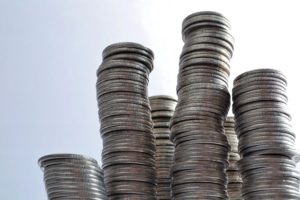 Is It Affordable??
It could be if it is done correctly. You will need to keep in mind that sending out tri-folds or postcards for a pool service company is different from a lawn service. Everyone has a lawn, but not everyone has a pool. You cannot afford to have your advertisement sent to a home without a pool. Sure, you could purchase a mailing list from a company that offers addresses of "qualified" leads in a targeted list, but those can be a little pricey? Or, you can build your own for less than ten bucks.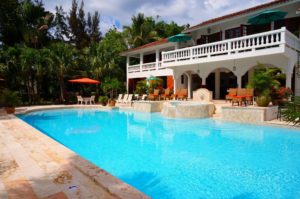 Pool Permits Are Public Record?
Contact your county building department (or department of growth management) and request a printout of names and addresses for those in your county who have applied for a pool permit. You can ask for these items for whatever span of time you wish. There will probably be a fee, but this is typically nominal at best, most charging as little as $0.05 to $0.10 per page at the most (as many as 50+ names and addresses per page). You will most likely have to drive downtown to pick these up as these government offices are not likely to email. Understand that everyone who files for a permit goes through with the installation, but the overwhelming majority does. This will allow you to build your own targeted list of qualified leads. ?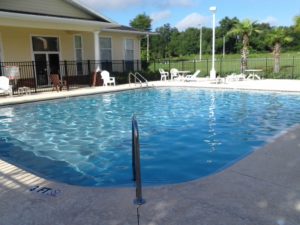 Do Not Shy Away From Commercial Pools
The cool thing about commercial properties (Hotels, Community Associations, Condos, etc.) is that it is perfectly acceptable for you to stop by and drop off a business card. They not only expect it, but they are used to it. People stop in to solicit commercial facilities for many reasons every day—one up, one down. While you are waiting for word of mouth to kick in or for your ad to hit, you could sit and twiddle your thumbs, or you could get up and do something about it. You do not have this same opportunity with residential pools. If you wander through a neighborhood knocking on homeowner's doors, you will end up freaking people out.
Hello, I take care of the pool next door and wanted to stop in and say hello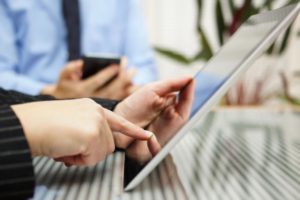 Inspection Results ✔
Did you know that most State Health Departments publish the pool inspection results on their website nowadays? No secret passwords, no membership fees. Right there for everyone to see. This is also considered a public record. This means that you could see which pools in your area have failed their recent pool inspection and then specifically target those properties. You may find a much warmer welcome from a facility that has just failed an inspection and may actually need your help.
The Water Quality & Health Council put together a listing of State Health Departments that list public swimming pool inspections online. They assembled this list so that the public could easily locate the results and make an informed and educated decision before they decide to swim. That does not mean that you cannot peek to see if someone in your area might benefit from your help.
To see pool inspection results by State: Swimming Pool Inspection Reports.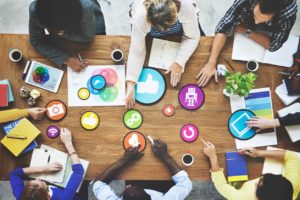 Yes, Social Media!!!
I'm not going to drone on about Social Media. There is already enough stuff out there on How to, Why to, and When to. Do set up a page. Not just Facebook, all of them. Us old people ? ? had already run off much of the younger folks from FB just like we did when we took over Myspace. Hopefully, we do not kill this one too. Join one of those "Word of Mouth" groups. Set yourself up as a business on that new neighborhood page thing. Definitely make sure that you are active. So, Yes!!! Do the Social Media thing, but do not let Social Media be the only thing you do.
Similar Article: Common Pool Service Marketing Fails ?