Florida Southern College Aquatics
There is a lot more to consider when maintaining these collosal giants of competition and wellness than one might think. Pool Operators face a myriad of challenges above and beyond balancing the mega gallonage at a body of water whose role serves as recreational, fitness, and sports venue.  If you recall, last month we spoke with Florida State University's Aquatics Coordinator, Lizzie Milkas on FSU Aquatics. Today, Florida Southern College's  Director of Wellness, Alicia Rossow, joins us to discuss some of the intricacies of operating a collegiate swimming pool. Here is what Alicia had to say: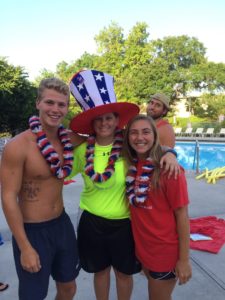 Running a college pool is one of the most challenging things about campus recreation. One of the main challenges is we are a collegiate pool and a leisure pool. We have to find ways to make sure the students get the leisure time in the pool, as well as running a collegiate and club team out of our pool as well. Our athletics and campus rec department work very well together but we still have challenges with scheduling and keeping everyone happy. Another challenge that we find is that our pump room is not run by the school but by the swim coach and assisted by the director of wellness. This becomes challenging because neither of our expertise is pump rooms but we do what we can to make sure the pool is always maintained and safe to enter. The last main challenge is the pool temperature and the differences between leisure and swimming temperature especially with the hot months in Florida.  Our swim team would like to keep the pool between 78 and 80. When we are teaching swim lessons we would like to keep it from 82 to 84 so it is a constant battle to find the right temperature for our pool.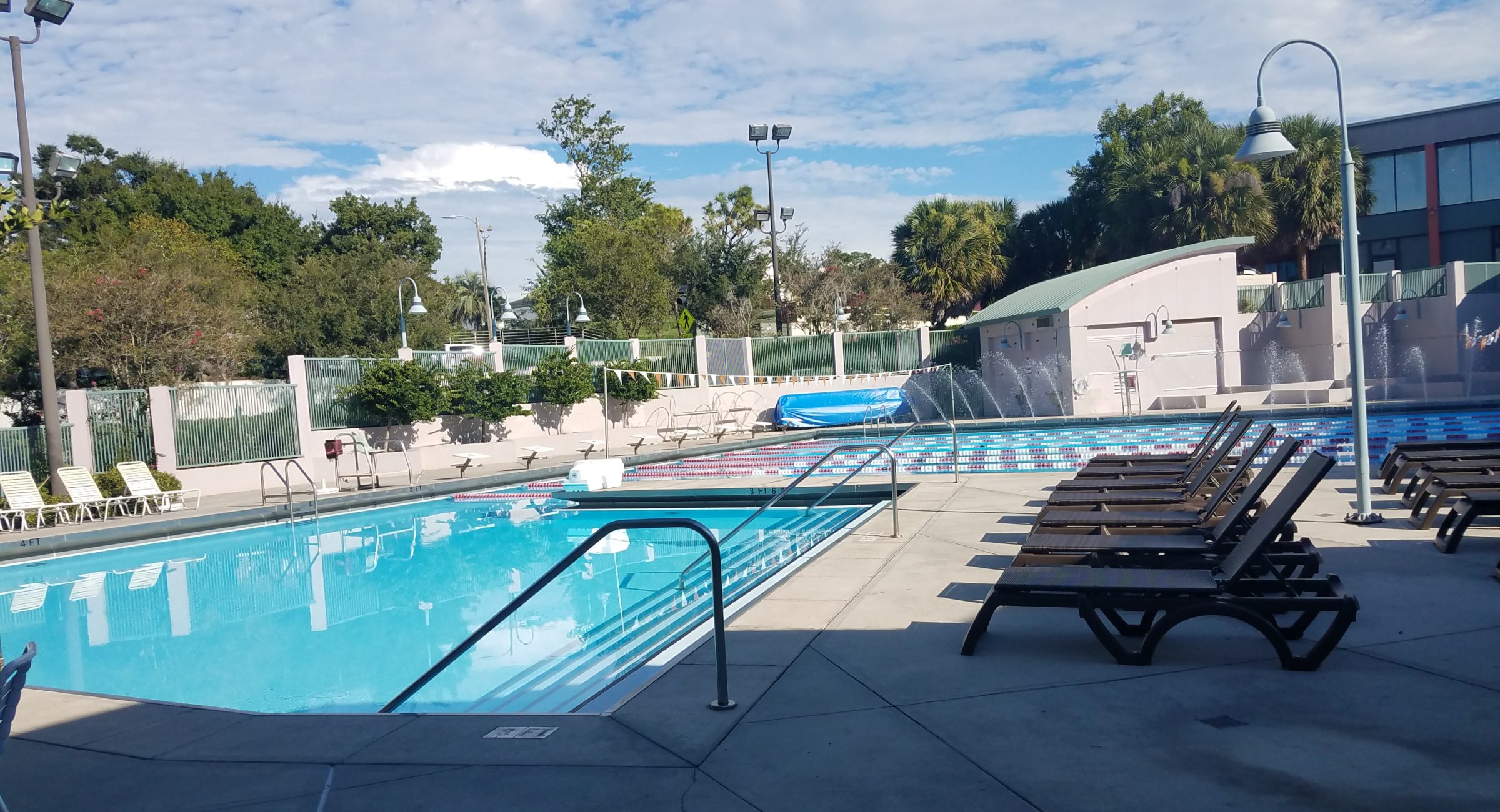 We don't have a typical chiller like majority of pools down in Florida have but we do our best with our heather, aerators and pool covers to make it work.  We are fortunate enough that the school sees the pool and swim team as a priority and we are able to upkeep our pump room and make sure we are up to code at all times. The main issue we have is our pump room is over 20 years old and we have to continue to find solutions for problems that keep coming up. One major problem that has happened a few summers in a row is that lightning has hit our pump room and we have lost all control of chemicals for several days due to the lightning. Our pump room was built prior to having WIFI areas and was not built to with stand the weather such as lightning and hurricanes. The hurricane brought other challenges last fall but luckily with our training we were prepared for high forced winds and other challenges that the hurricane brought.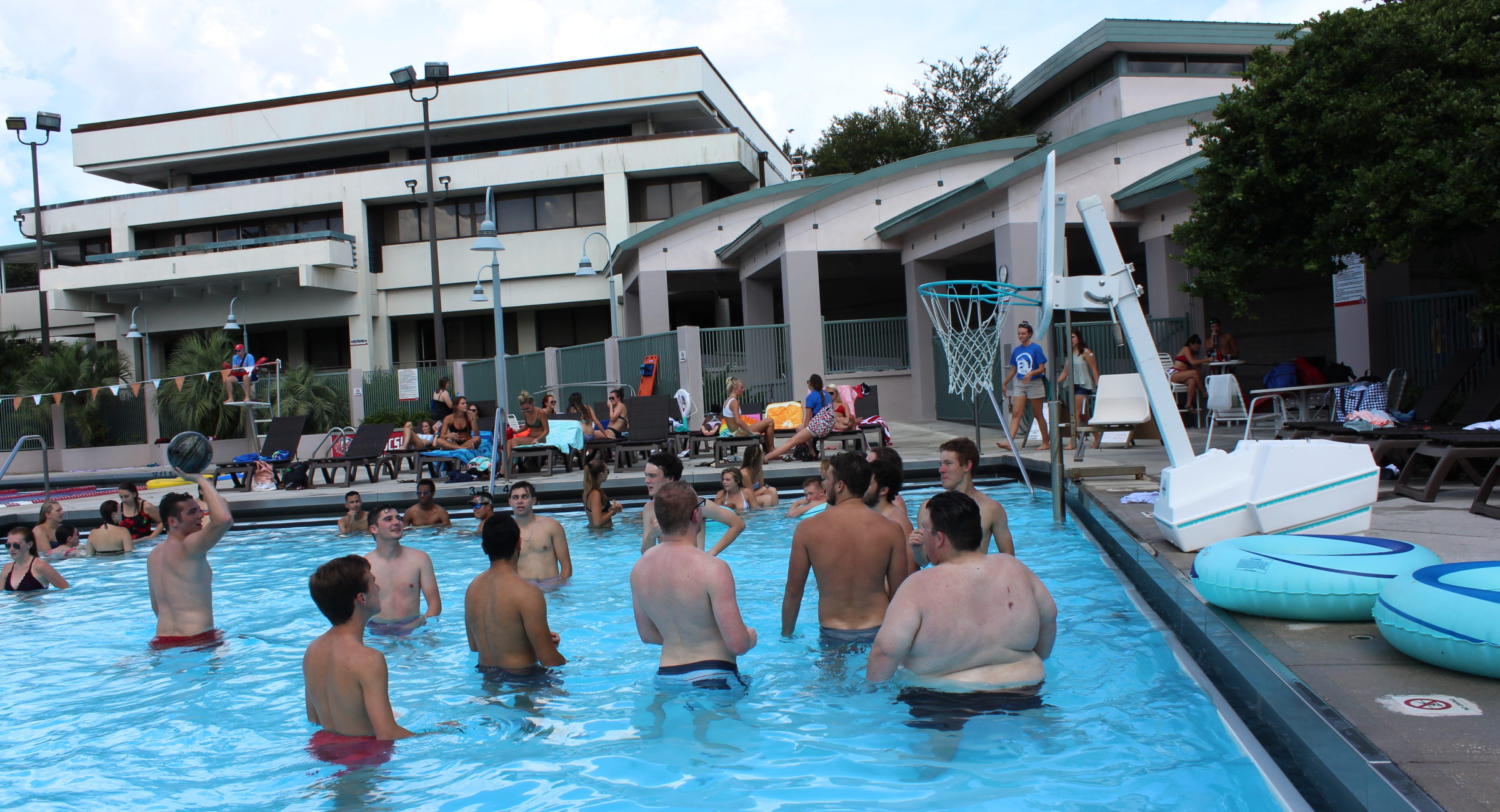 Overall, running a pool at Florida Southern College has its challenging moments but I feel like we do the best we can with the training/knowledge that we have. The hardest parts are the unknowns and things that we can't control.  (Things breaking, pump room being old, weather and high temperatures).  I have found making friends with two different pool companies and having service contract with both of them have made it easier to maintain our pool. I have learned a lot in the past years between certifications and the pool companies knowledge. I am fortunate that we have a pool at Florida Southern College and we will continue to run a swim club, a collegiate team, leisure swimming and swim lessons.
To see what Florida State University's Aquatics Coordinator, Lizzie Milkas, had to say on the subject in last months Spotlight: FSU Aquatics
[ratings]