[responsivevoice_button voice="UK English Male" buttontext="Listen to Post"]
I know, I don't normally do a mid-week post, but this is going on now, so 'breaking news'. Besides, I live right here in town, and I felt obligated to go check it out. I try to keep the content fresh and wanted to see what I could find out. After all, it's not every day that a Gainesville sinkhole swallows a swimming pool.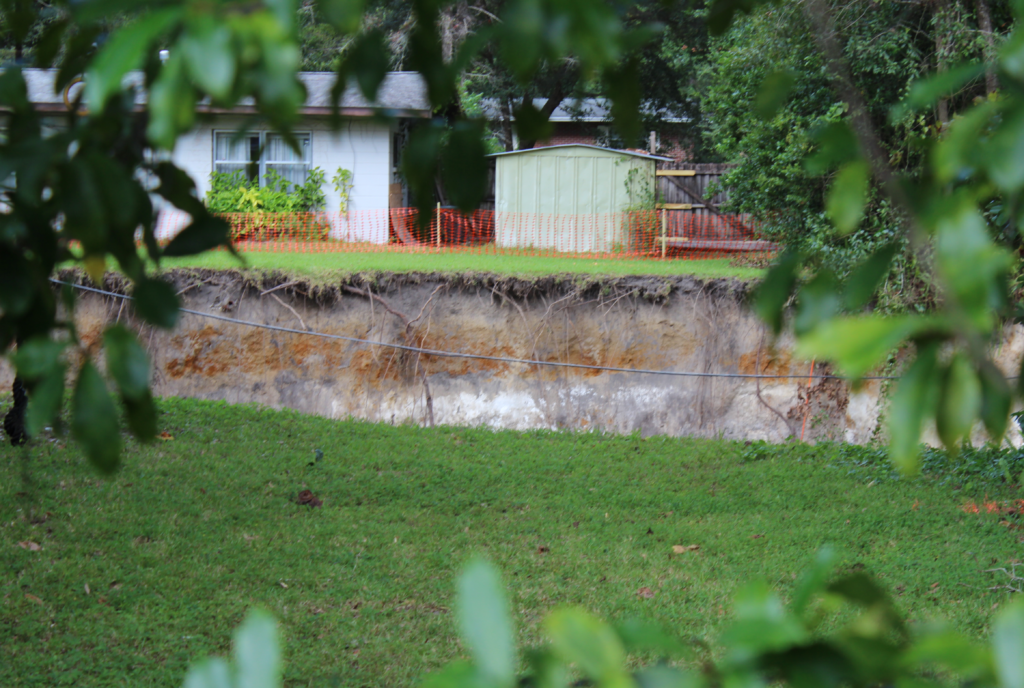 As much as this is something beyond the norm. A happening that most of us will look at in amazement. I think it's important that we take a moment to consider everyone involved. The reality is that this is a devastating occurrence for the six families that own homes in this West End Estates neighborhood in Gainesville.
First and foremost, these are people's homes.
The sinkhole that had opened up just a little over a week ago has grown to monstrous proportions now threatening the very houses they live in. Our prayers are with the families, and we hope that the hole stops increasing in size before the unthinkable occurs.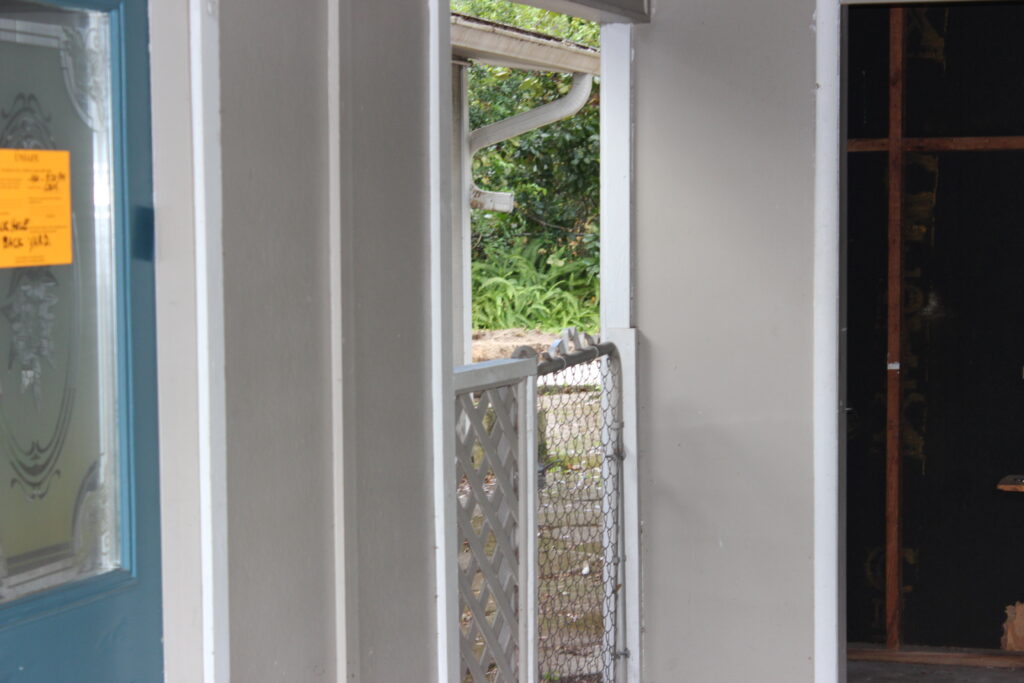 The Gainesville sinkhole continued to grow over the last week at a rapid rate. Last night it took its first major victim. The swimming pool behind this home fell into the thirty plus foot deep cavity. This is despite the Gainesville fire department's efforts, having come out the week before and removing the water. No one wanted to know the effect fifteen thousand gallons of pool water would have on the hole's growth.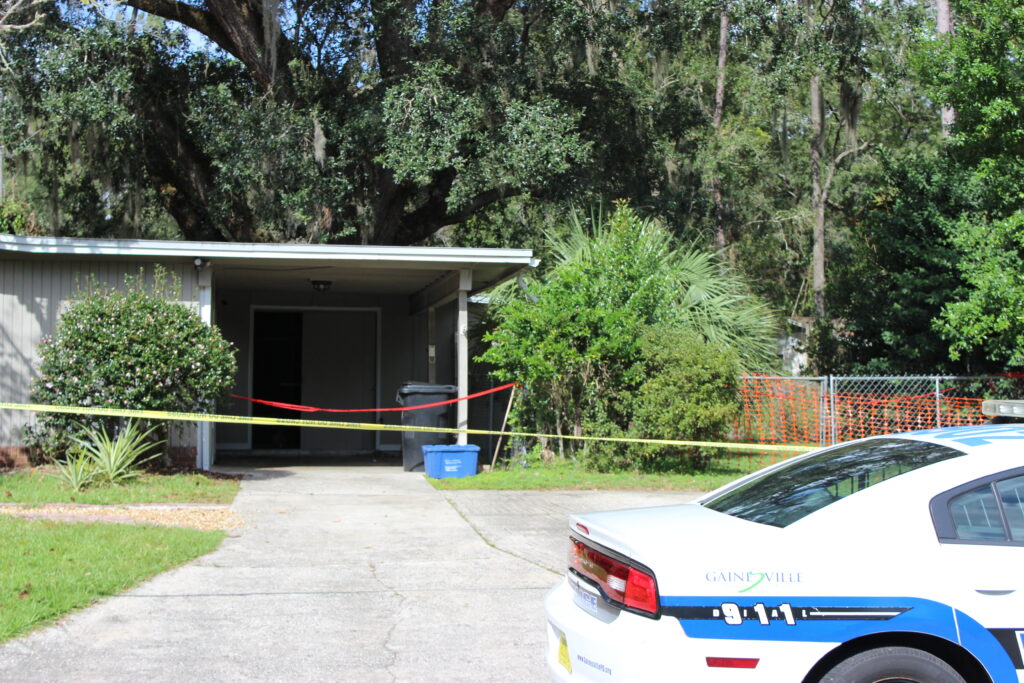 I did learn that telling the officer posted on site that you're the pool guy does not get you ledge side access to a sinkhole. The policeman was really cool, and we spent a good minute talking about what was going on. He had no problem with me nosing about from the areas not guarded off by police line tape. I was able to get a glimpse of the sheer size of this monster.
Gainesville Sinkhole Swallows a Swimming Pool.
I was really hoping I could get a picture of the pool at the bottom of the pit. It has to be somewhere near one hundred feet wide at this point. I decided to take a ride around the block. Maybe I would be able to get a better view at some angle from the street. Possibly an unowned wooded lot I might be able to maneuver, but no such luck. The sinkhole was pretty well enclosed on all sides by the homes it threatened to destroy.
similar article Preparing Your Pool For a Hurricane.
I did see that the houses that backed up onto the sink had been stickered with orange 'unsafe' notices. They had been evacuated. Neighbors of adjoining properties to those surrounding the crater were loading Uhaul moving boxes into their vehicles. Sadly, I understand that some of the families involved do not have sinkhole insurance coverage.