A Manufacturer's price increase should not cost you money – Pool Service Price Increase Letter ✔
This is a tough one, especially during 2020, with everything else that has gone on. If your protocol of care involves trichlor tablets, you are definitely feeling the crunch. The BioLab fire in August caused by Hurricane Laura has us all in a tight spot, and there is only so much we can absorb. So, I put together a sample Pool Service Price Increase Letter template (download below).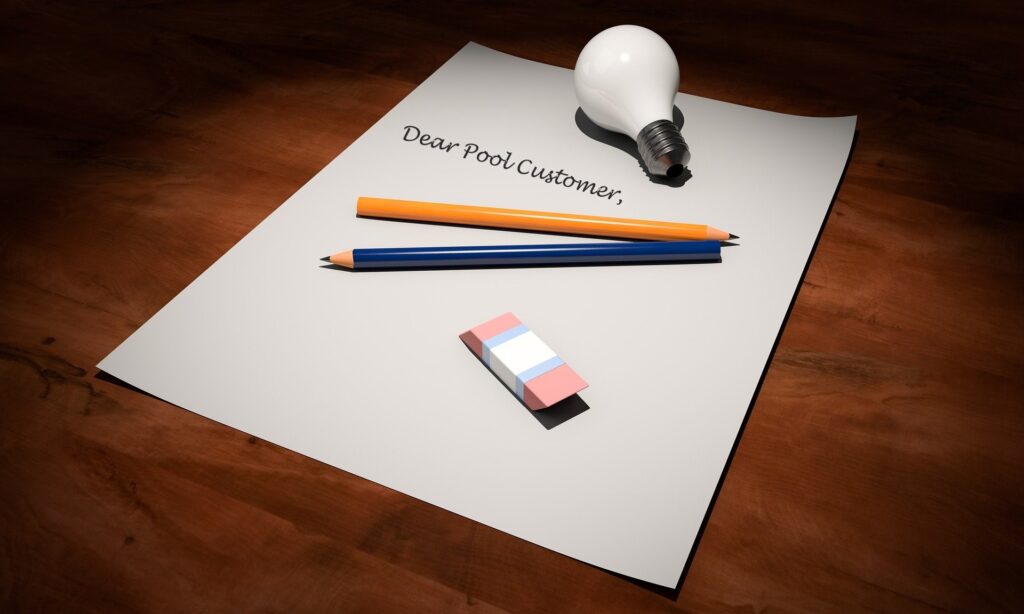 Expressing the need to raise pricing to customers can be hard to put into words. But, at this point, with 30%+ increases in distribution pricing and quantity limits on buckets, you are likely in a spot where you are losing money if you don't.
Short and to the point
As a consumer, I always preferred communication that was straight to the point. That's me, but I'm sure there are others. I drafted this letter about a month ago and shared it in my Talking Pools Facebook group. Folks seemed to like it. It explains the reason for the increase and does so without fluff or beating around the bush.
It's a price increase, so no matter what you do, your customers will not like it, and this letter is not a guarantee that you won't lose anyone should choose to use it. It is short, one side of a page, and something that they will likely read in its entirety minus sugar coating or beating around the bush. Like you, I am hoping 2021 brings better things.
I have added my Price Increase Letter Template below. If I uploaded this correctly and you have MS Word, you can download the customizable template here:
Example Pool Service Price Increase Letter
Date
Street Address
City, ST ZIP Code
Dear Pool Owner:
This letter is to advise you that there will be a price increase in our monthly service fee. Starting on January 1, 2021, the new cost will be $XXX.XX per month.
We have seen ever-increasing costs for equipment, parts, and chemicals during the past year, which we have managed to absorb. Unfortunately, the fire at the Bio Lab chlorine manufacturing plant (caused by hurricane Laura) has thrown the entire industry a massive curveball.
The cost of chlorine from the wholesalers has increased by 30 to 50%. This and the scarcity of product has forced them to enforce quantity restrictions. Unfortunately, word on the street is that this increase in pricing will not come back down once the availability issues resolve.
I know other service companies are suggesting reducing the level of their service to maintain a lower price point, but that isn't something I am willing to do to you. No matter what occurs in the industry, you deserve to have the same level of service you have come to expect from us and a safe and healthy swimming pool.
We have already within our organization implemented a thrift culture to keep the increase to a minimum. We appreciate you, and like everyone, we are hoping 2021 brings better things. If you have any questions about the pricing, please do not hesitate to contact me at 212.555.1212
We thank you for your support and continued business. Stay safe!
Sincerely,
Your Name
If you like this letter you may download the customizable template above.
Subscribe to Pool Operator Talk News