It's Just Another Day in the Pool Business…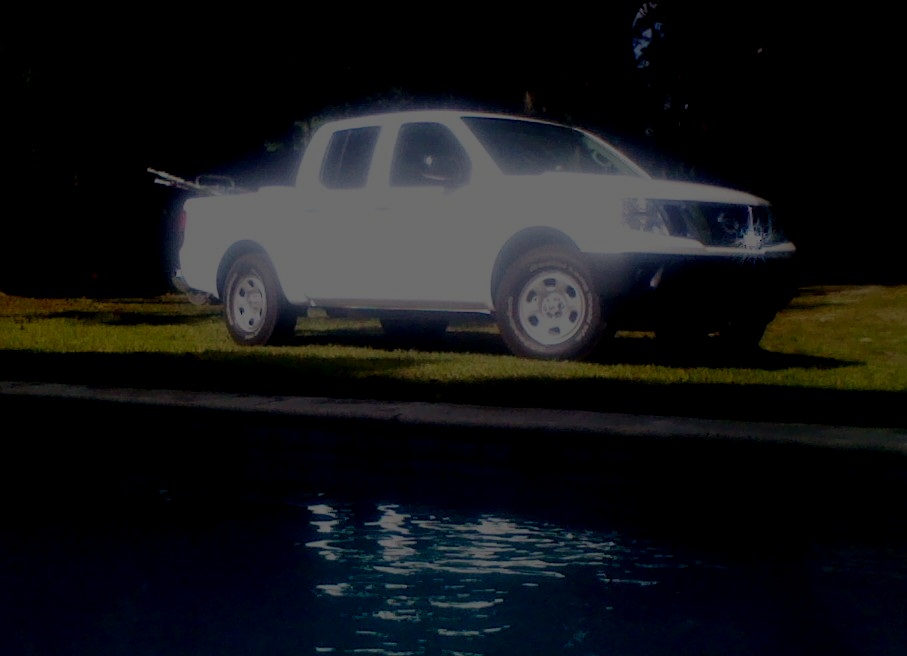 Are You Prepared?
Out in the field, a service tech must be ready for everything and anything. Unlike other professions, we are limited to what fits in the cab of our truck. Take a look at some suggestions below from our "must have" list. If we have missed anything, please drop your suggestions in the comments below.
A First Aid Kit is probably most important of all
Swiss Safe 2-in-1 First Aid Kit (120 Piece) + Bonus 32-Piece Mini First Aid Kit: Compact, Lightweight for Emergencies at Home, Outdoors, Car, Camping, Workplace, Hiking & Survival
Water Proof Pens, because you may find yourself caught in the rain. It may get dropped in the pool. You may find water dripping down your still wet hand as you right down your water test results. Get more than one, pens are common "I forgots" at homes on service routes. FYI: These are also temperature resistant.
Rite in the Rain All-Weather Durable Clicker Pen – Black Ink (No. 93K)
Chemical Splash Goggles, because it just makes good sense
Protective Safety Glasses (HEAVY DUTY INDUSTRIAL STRENGTH SAFETY GOGGLES) Crystal Clear & Anti-Fog Design – High Impact Resistance – Perfect Eye Protection for Lab, Chemical, and Workplace Safety
Vitamin C Tablets because you never know when you'll need to"Test" a Stain
Nature Made Vitamin C 1000mg, 300 Tablets
Why a GoPro? Because nowadays CONTENT is King and an underwater video will draw tons of attention. Besides, they are a heck of a lot less expensive than they used to be.
GoPro HERO5 Black — Waterproof Digital Action Camera for Travel with Touch Screen 4K HD Video 12MP Photos
Sunblock and make sure to reapply often. The threat is real.
Neutrogena Ultra Sheer Dry-Touch Water Resistant and Non-Greasy Sunscreen Lotion with Broad Spectrum SPF 100+, 3 fl. oz
A Drone, for the same reasons as the GoPro. Aerial footage is the "in" thing and will draw tons of attention and keep them engaged, Did you ever "zone out" watching Drone footage? These too have come down quite a bit in price. #zonethedrone
Holy Stone HS110D FPV RC Drone with 720P HD Camera Live Video 120° Wide-Angle WiFi Quadcopter with Altitude Hold Headless Mode 3D Flips RTF with Modular Battery, Color Black
A Ziploc bag filled with Rice because Phones do fall into pools. Might not be a bad idea to keep a burner in the glove box, just in case.
Nishiki Medium Grain Rice, 5 Pound
Treats for the four-legged friends on your route is always a nice touch (with your customer's permission, of course). This keeps you on the dogs good side as well as a warm fuzzy for your clientele.
Milk-Bone Original Dog Treats For Medium Dogs, 24-Ounce

YETI Hopper Flip 8 Portable Cooler, Fog Gray
You need Water, it might as well be cold. The Hopper Flip 8 has ColdCell Insulation, a closed-cell foam that offers superior cold-holding to ordinary soft coolers, with a capacity of up to 6 cans plus ice 

TAYLOR TECHNOLOGIES INC K-2006 TEST KIT COMP CHLORINE FAS-DPD
Storing reagents at a consistent temperature in the range of 36°F–85°F (2°C–29°C). Extreme temperature fluctuation, say from a refrigerator to a hot car trunk, causes reagents to deteriorate. Keeping them out of prolonged direct sunlight… – Taylor Technologies, Inc.
What did we miss?
Related Story: Pool Tools the Pros Use