Identification, Evaluation, and Prioritization
– by Michelle December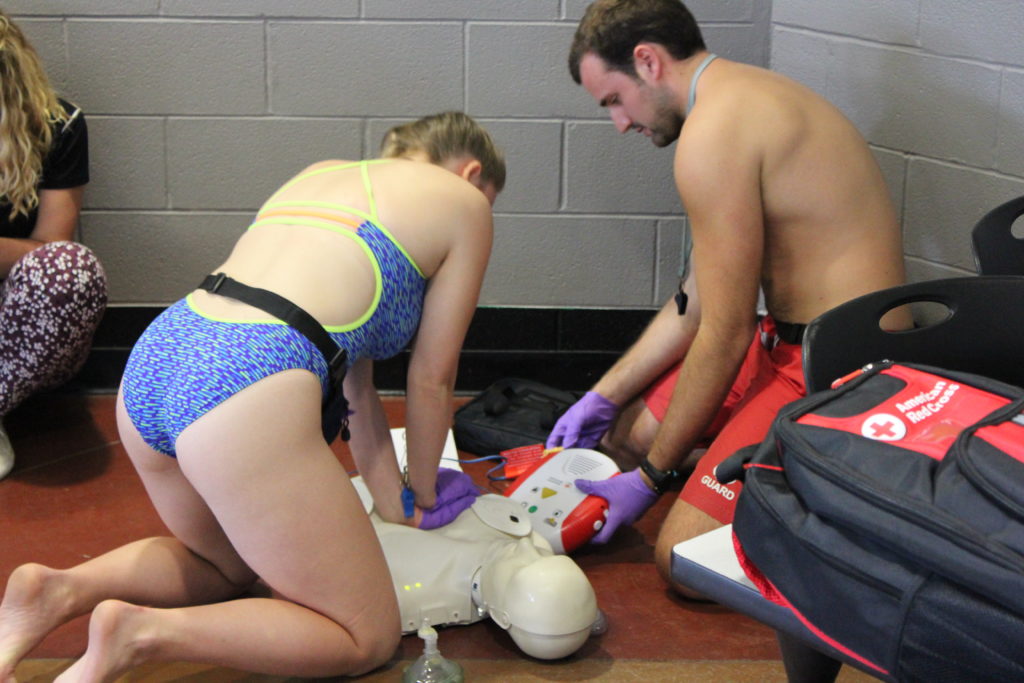 Aquatic facilities are often viewed as being synonymous with risk
So how do aquatic professionals effectively manage the inherent risks associated with their facilities at large?Collaboration between recreation program areas and medical response experts serves to build up the defense against unwanted risk. Overall, the implementation and regular assessment of emergency action plans may just prove to be the difference between a life and death situation.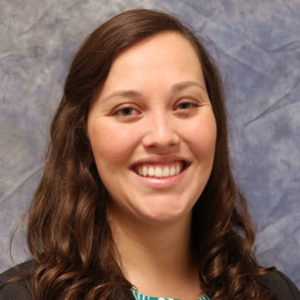 At the University of Alabama at Birmingham, risk management is considered a top priority. A committee is comprised of professional and graduate staff members from each program area as well as two athletic trainers. The departmental risk management plan operates by way of a color code system and collaborative student employee response. The severity of a scenario determines the color code and who the responders are, aside from who is initially on scene. For example, a major medical scenario is considered a code silver and requires response from both the aquatic supervisor and facility supervisor. What seems to set UAB's EAP apart from most is that student employees from separate program areas are required to work together when responding to accidents – even if it's not in their defined space. At any given accident, a staff member from the aquatics, facility, and customer service department can be found managing injury response and care. Further, every position is coded with a different number based on the program area; Blazer 1-11. [Blazers are the university mascot] This simplified system allows for more efficient radio communication between department staff when clear and concise communication is paramount to success.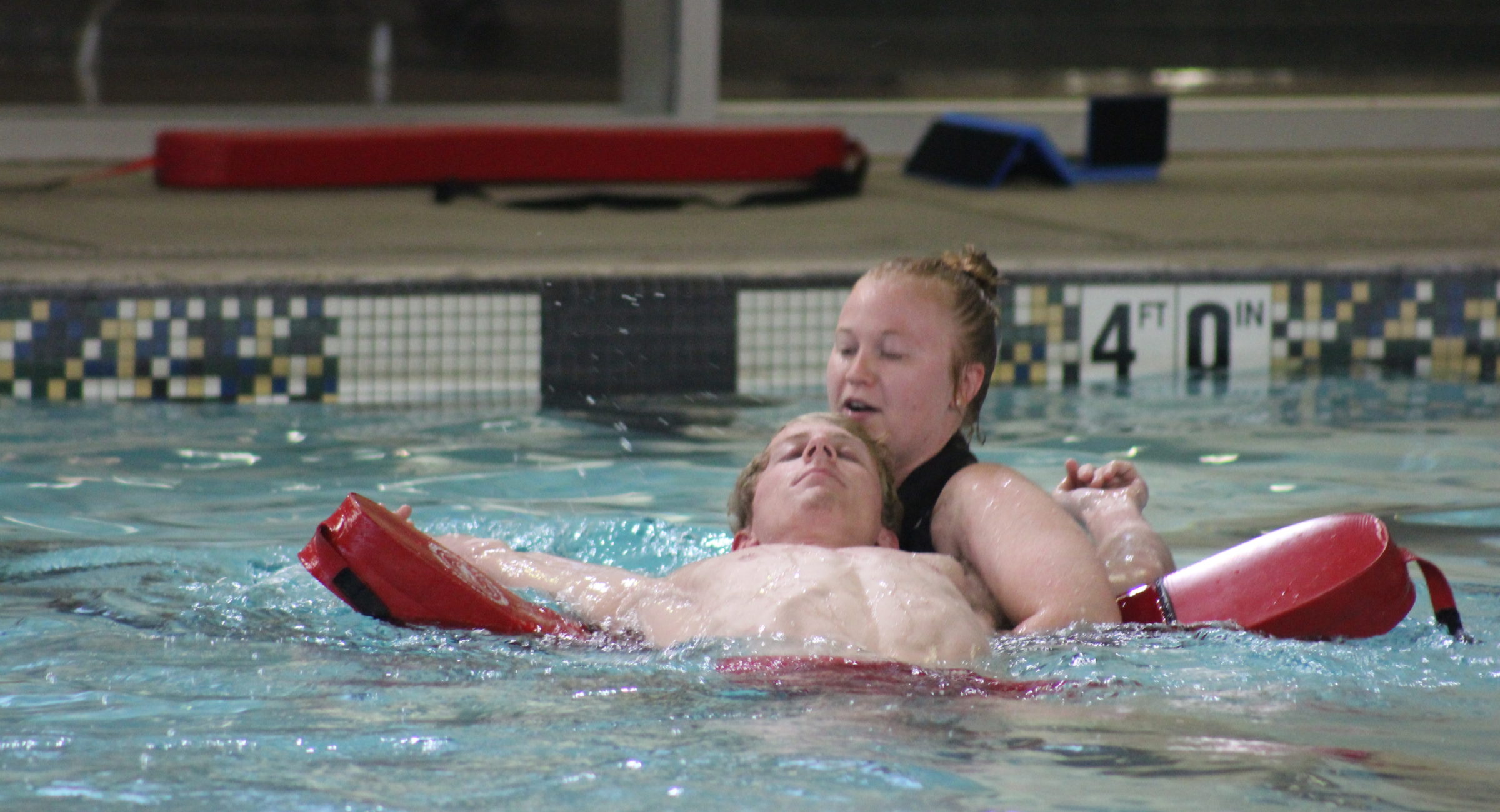 Though a concrete plan may be in place, effective risk management cannot be considered a "one and done" type of plan. Regular facilitation and assessment of skill practice, audits, and mock emergencies are what can set apart a mediocre EAP response from a great one. Aside from regular in-services, what is unique about UAB's practice are the mock emergencies. These can be described as a carefully crafted emergency situations, often modeled after recent real-life scenarios or just a product of a creative imagination. Committee members work in small groups to develop an emergency scenario, location, actor portrayal, and expected emergency response. Mocks are facilitated once per month throughout the semester, in addition to a full mock week such a March Mock Madness or Fall Frenzy. Tenured student employees come to anticipate the lengthy and oftentimes dramatic mock weeks, which adds to the buy in of the process.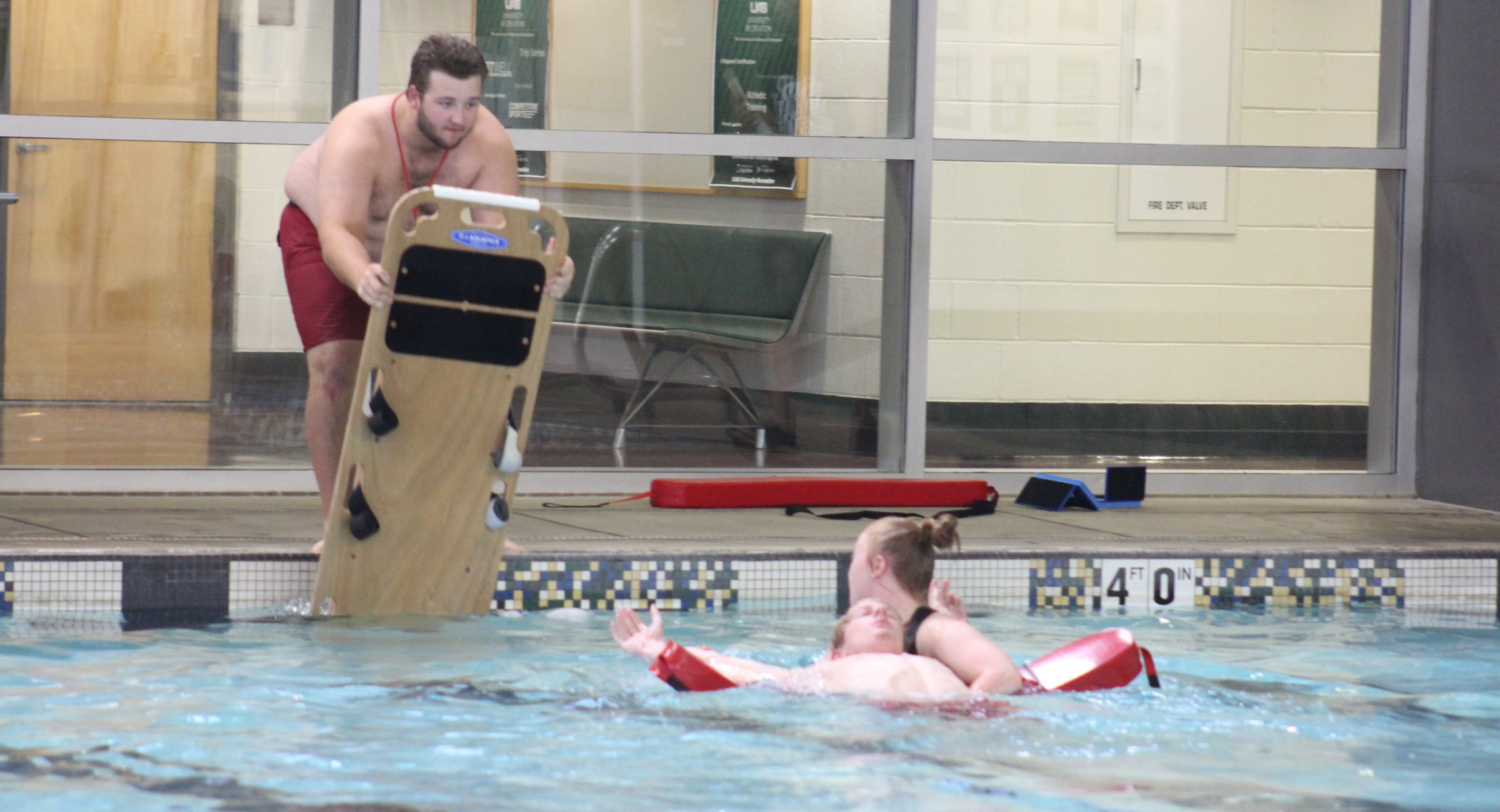 While risk may never be avoided 100% of the time, Aquatics professionals can rest assured that the inherent risks within their programs and facilities can be managed. By taking advantage of effective collaborations, safety training, certifications, skill audits, and more professionals have the definite potential to ward off risk.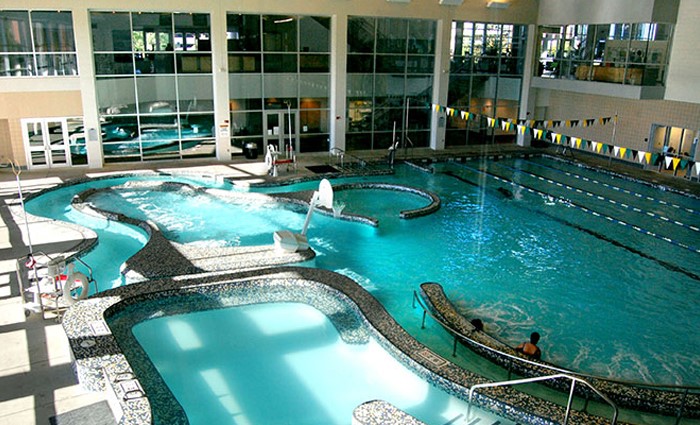 To see what other Aquatics Directors & Aquatics Professionals have had to say on programs they have implemented that successfully thwart the challenges in operating a swimming pool facility at a collegiate level, check out our Spotlight series on University Aquatics