For pool professionals, staying up-to-date with the latest techniques and technologies is critical to providing top-notch service to their clients. One way to gain knowledge and skills is through skilled trade education classes. These classes are designed to provide hands-on experience and expert instruction to pool professionals looking to enhance their skills and knowledge.
Listen to Kelli & Dan talking Skilled Trade Education for Pool Professionals Here ⬇️
Trade skill educational classes cover various essential topics on pool maintenance to more advanced techniques such as pool equipment repair and installation. The courses are typically taught by industry experts experience and can provide valuable insights and tips that are unavailable through self-study or online tutorials.
Some of the common topics covered in trade skill educational classes for pool professionals include:
Water chemistry is essential for keeping a pool safe and healthy. In these classes, professionals learn about pH, alkalinity, chlorine levels, and other factors affecting water quality.
Equipment repair and installation: Pool equipment such as pumps, filters, and heaters require regular maintenance and repair. These classes teach professionals how to diagnose and fix common problems and install new equipment.
Cleaning techniques: Proper cleaning is essential for keeping a pool free of debris and algae. These classes teach professionals the latest cleaning techniques and tools, including robotic cleaners and electrical wiring.
Automation and technology: As technology advances, more pool equipment is becoming automated. These classes teach professionals how to install and maintain automation systems, including remote control and monitoring.
Safety and compliance: Ensuring a pool is safe and complies with local regulations is critical for any pool professional. These classes cover topics such as fencing, pool covers, and signage.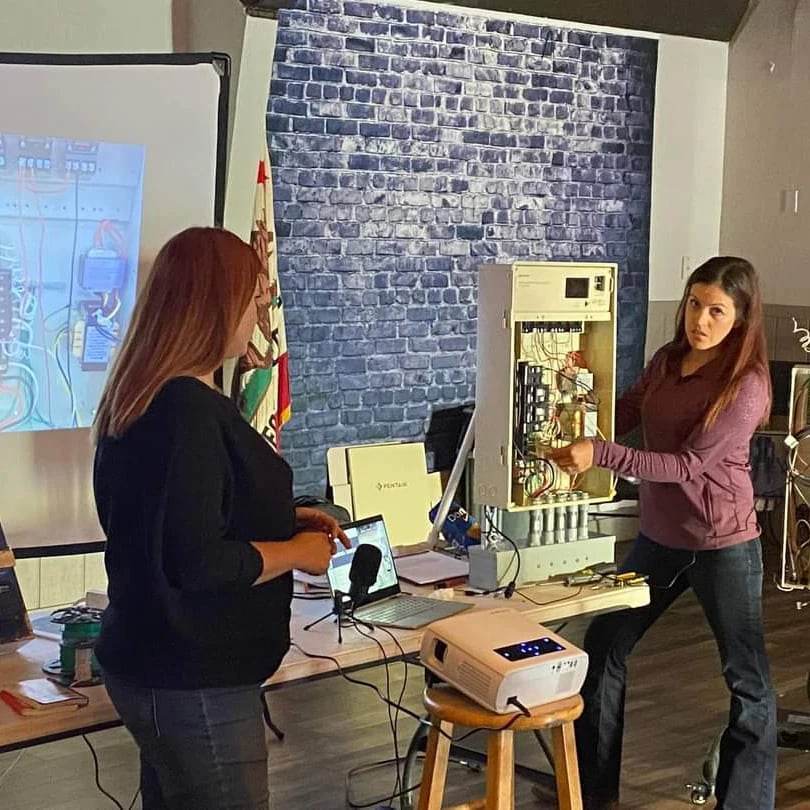 Similar article Certified Pool & Spa Operator Certification Program Celebrates 50th Anniversary
Attending trade skill educational classes can benefit pool professionals in many ways. It can improve their knowledge and skills, boost their confidence, and lead to better job opportunities and higher pay. Additionally, it can enhance their reputation as reliable and knowledgeable professionals in the industry.
Follow us on Instagram at www.instagram.com/talkingpoolspodcast
In conclusion, trade skill educational classes are a valuable resource for pool professionals looking to stay current with the latest trends and techniques. By attending these classes, professionals can improve their skills, increase their earning potential, and provide better service to their clients.