Why You Should Hire A Certified Pool Professional
to Maintain Your Backyard Pool

  Lack of Knowledge Could Result In The Formation of Harmful DBPs (Disinfection Byproducts), Zoonoses, Legionella, Equipment Failure, and more...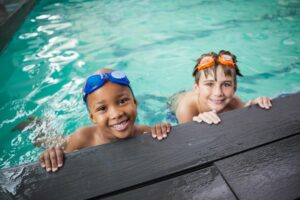 Some pool service people have years of experience, and some only say they do. Many pool service people are extremely knowledgeable in their trade and do fantastic work. Others have little to no experience and have no idea what they are doing; or worse, only think they know what they are doing. Then there are those who have simply mislearned along the way.
How Can a home owner make sure the person they are hiring to take care of their swimming pool is a trained professional?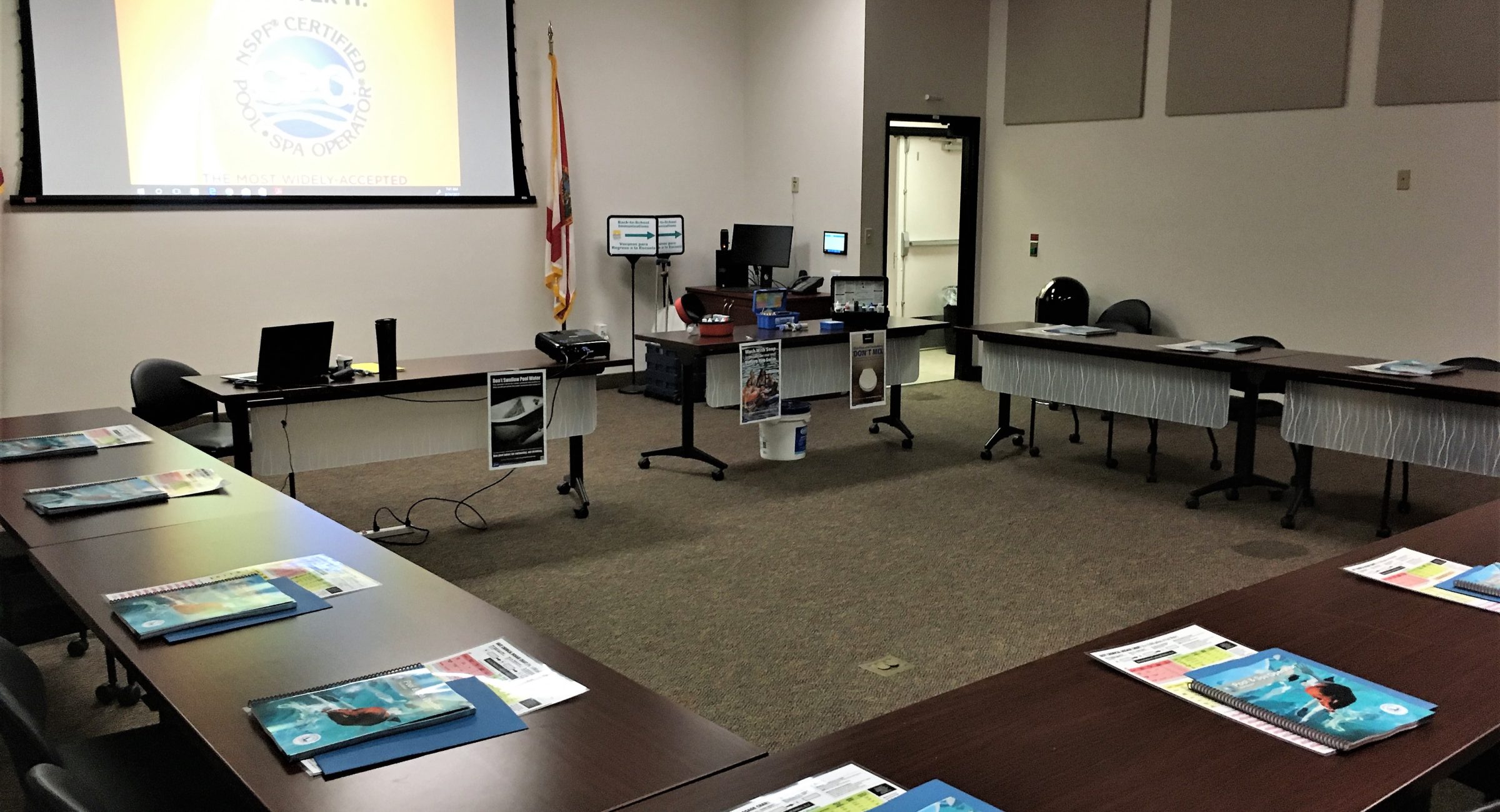 One of the advantages of a swimming pool service company as a foot in the door into entrepreneurship is that the startup cost of the venture is extremely low. In many areas, if you own a pickup truck, really the only investment after that is a handful of chemicals, a pole, and some attachments. That should scare the crap out of you!
A person could literally be on the road and cleaning pools with no experience and a total investment of less than a thousand dollars.
There must be a law against this?
In most states there are no licensure requirements for an individual to clean, maintain, and chemically treat residential pools; in most states, there are no educational requirements necessary to clean, maintain, and chemically treat residential pools. None, Nada, Zippola, Nothing at all!!! Still, most Pool Professionals care enough about the safety of their customers and attend educational courses whether they are required or not. Most, not all.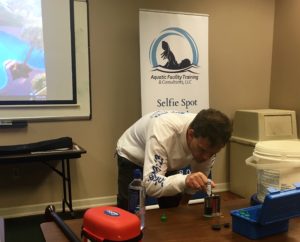 This means that the individual toting chlorine into your back yard could have literally woke up this morning and, without any water chemistry knowledge what-so-ever, decided they were going to be a pool person.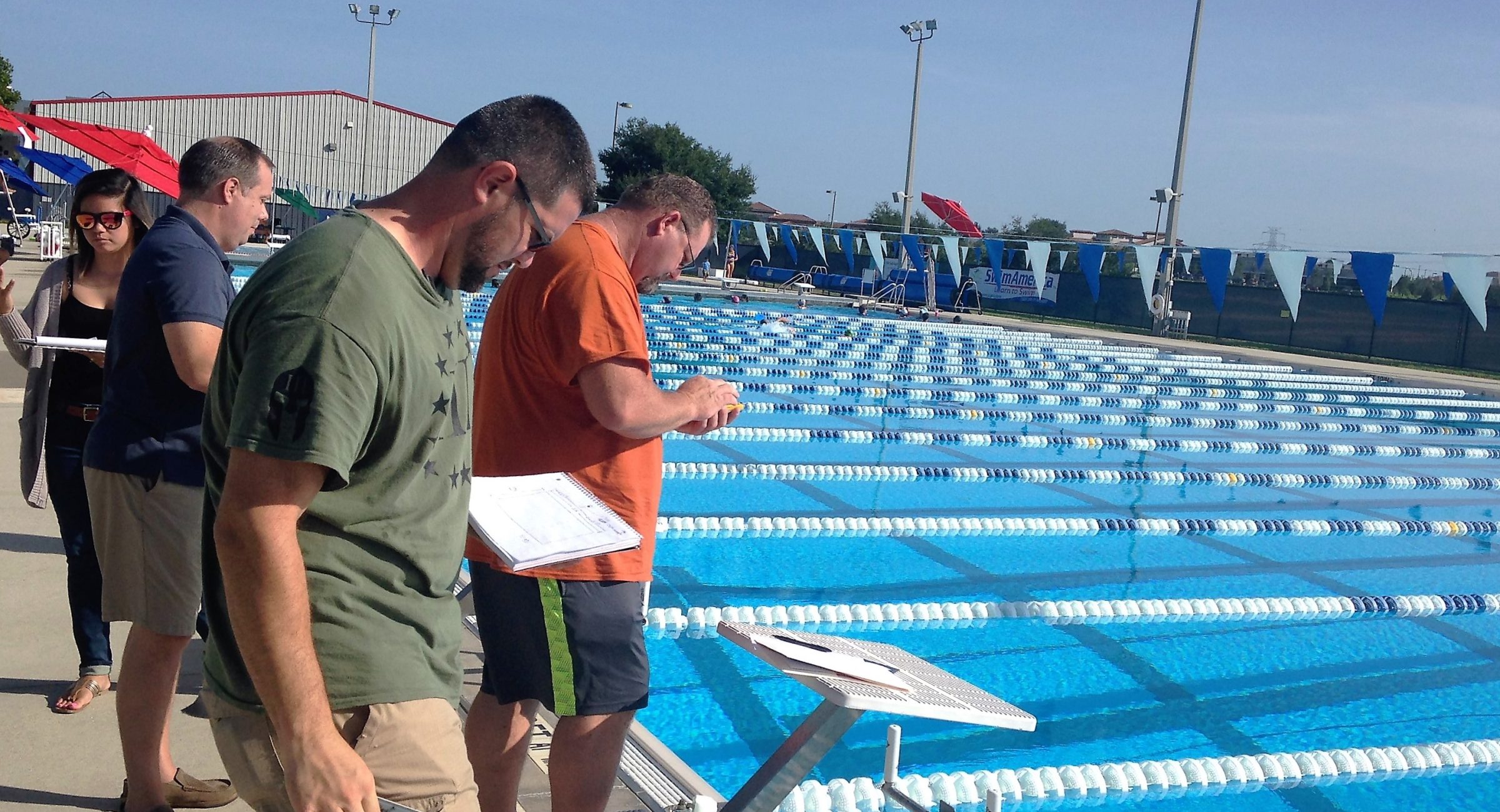 Why is this so Scary?
There is a lot that can go wrong if someone does not know what they are doing. If treated incorrectly, it could lead to thousands of dollars in unnecessary costs in repairs, and a massive decrease in the longevity of the pool and it's equipment. On top of that, there are literally lives at stake in pool care: drowning, entrapment; injury, and disease are all possibilities. 
FYI: Chlorine Does Not Kill Everything
Most folks have the false belief that the chemicals involved are simply used to keep the pool free of algae. Just throw stuff in, right? This couldn't be further from the truth. There is actually quite a bit of complex chemistry involved and a lot of what is put into the water is to keep the pool safe and free of disease. Yes, if your pool is not maintained properly it could be a source of illness for your family. In fact, some harmful byproducts can exist in your pool water simply because the pool chemicals were added incorrectly. Then consider that even hazy water has it's risks and is known to be a contributing factor in many drownings.
The World Health Organization & the National Environmental Health Association view waterborne zoonoses (diseases of animals that people can get) in recreational water venues (swimming pools, spas, etc.) as an emerging health concern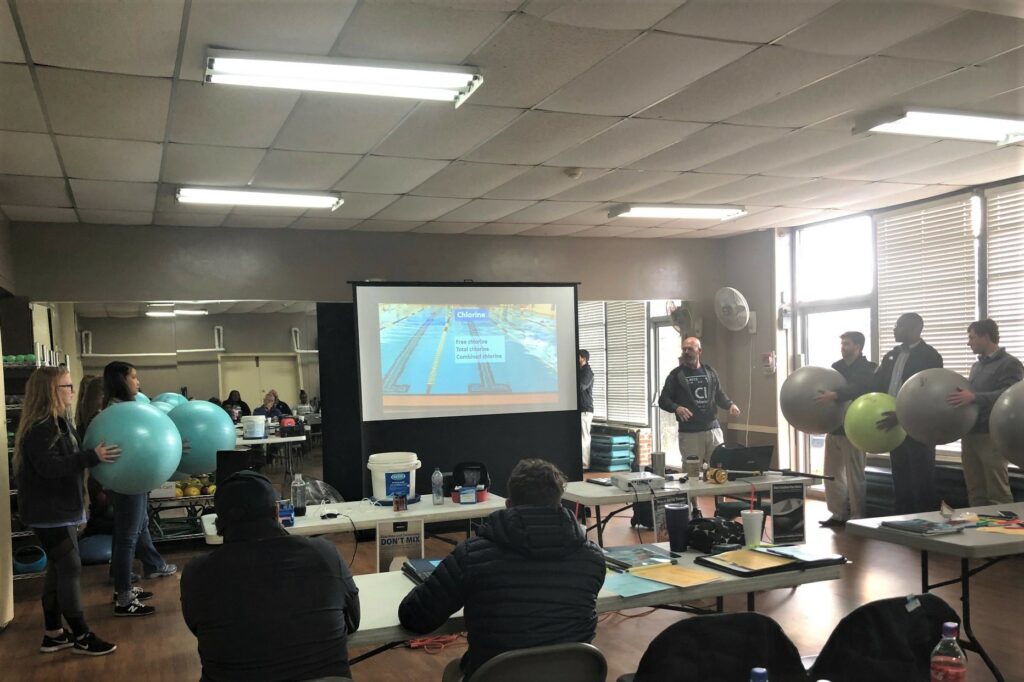 Improper, or neglectful, maintenance practices will shorten the life of your equipment and needlessly cost the homeowner hundreds to thousands of dollars in repair or replacement. Keep in mind, the pool itself is not bulletproof.
24 states in the U.S. require a Pool Service Person to have successfully completed a Pool Operator Certification course in order to Clean, Maintain, or Chemically Treat a public swimming pool.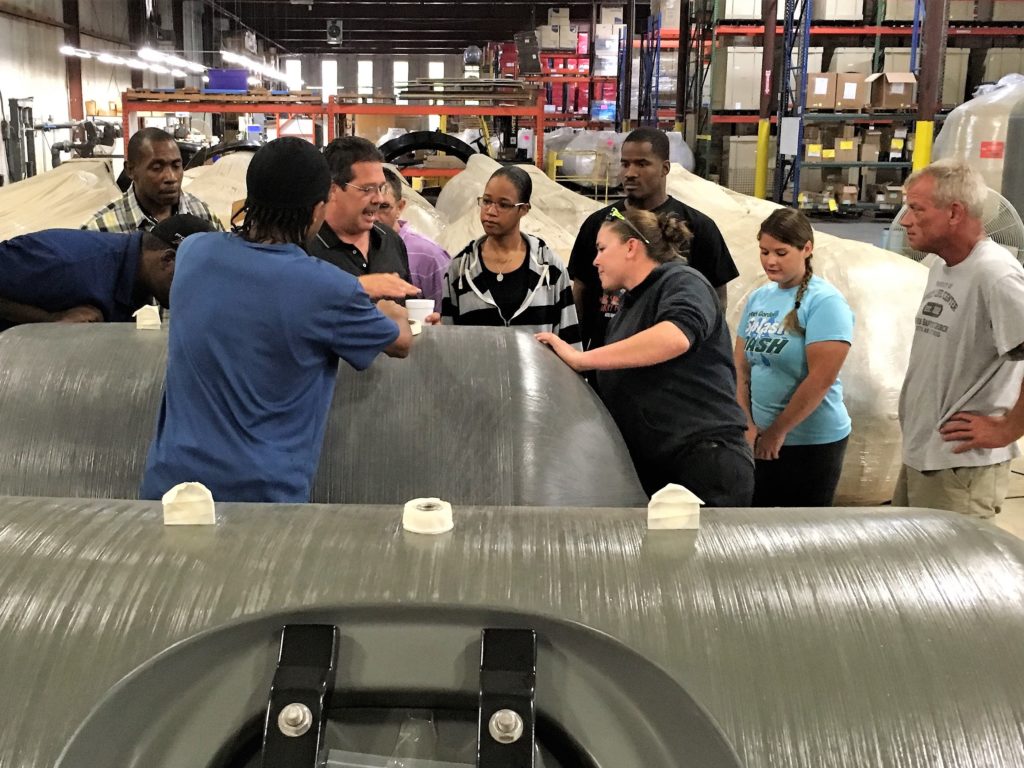 How do you know if the person taking care of your pool has had any training?
Ask to see it! Ask to see a CPO Certification, AFO Certification, PPSO Certification, or Pool Contractor's license (where available). Whether it's required or not to maintain a backyard pool, this is the only document a pool professional can provide that proves they have attended a training program that focusses on the health, safety and chemical treatment of swimming pools. Wouldn't you want your home pool held to the same standards (at a minimum) of what the State Health Department requires for a pool at a park, university, hotel, HOA, or resort? Your backyard pool is NOT the place to lower the bar!
You ask for references and read reviews, why wouldn't you ask to see proof that the individual providing you with an estimate has received the training necessary to do the job? Ask to see a currently valid Certificate attesting to the pool professional's successfully meeting the requirements of the pool operator certification program, or contractor licensure where required.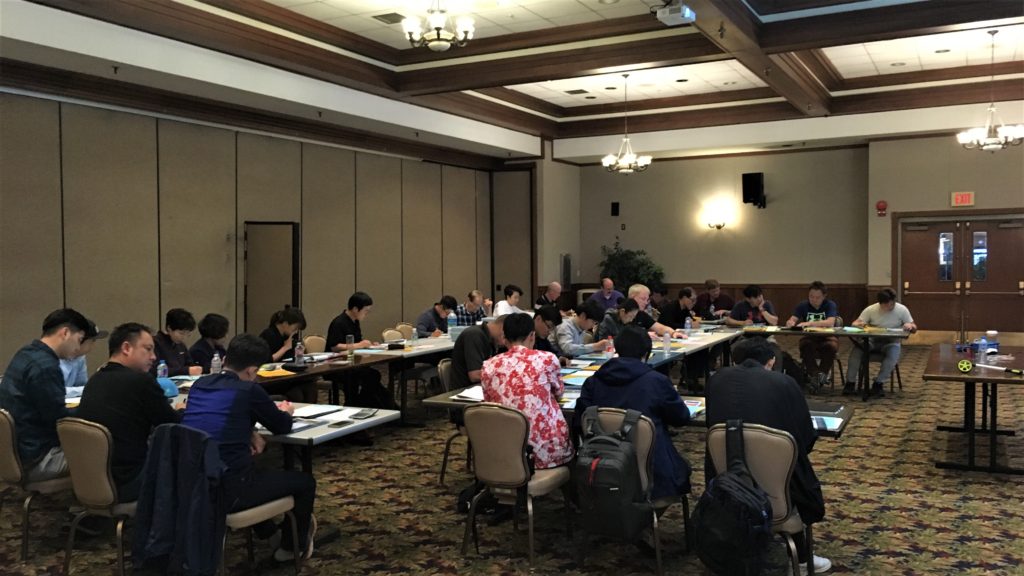 Ask To See It!
Will possessing one of these certificates guarantee that the individual standing before you with telepole in hand is the Pool Whisperer? No, but it will guarantee that the individual has attended and met the requirements of an in-depth educational program developed by one of the leading authorities in the swimming pool industry. These programs are available at a nominal fee (typically only around $300 per student) and are recognized worldwide as the standard in swimming pool education. Shouldn't your pool person be certified?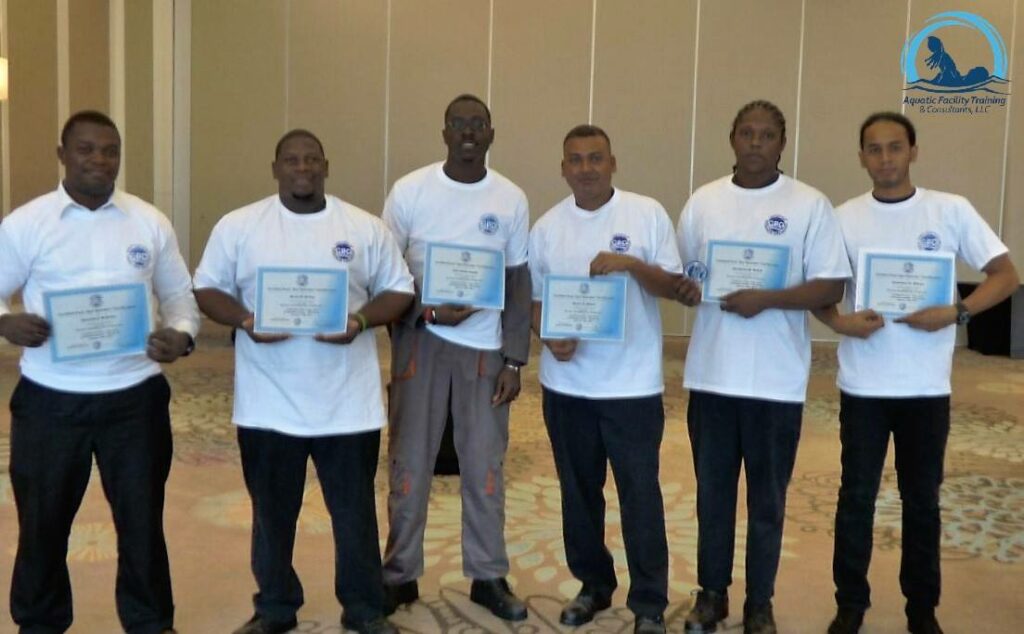 What is included in the Training?
The CPO® (Certified Pool Operator) Certification, AFO (Aquatic Facility Operator) Certification, and PPSO (Professional Pool/Spa Operator) Certification classes are a combination of classroom and hands-on instruction at the tutelage and supervision of an Instructor certified by the associated educational foundation (National Swimming Pool Foundation®, National Recreation & Parks Association, or the Association of Pool & Spa Professionals, respectively). Each course, at different levels of difficulty, covers: Water testing; Water chemistry; Algae treatment; Treatment and prevention of zoonoses common to improperly maintained swimming pools; Pool water problems; Filter and Pump operation; Equipment sizing; Chemical handling safety; Suction entrapment prevention; Troubleshooting; State Health Department code; and more.
Backyard pools are subject to the same hazards and injury/illness concerns as a public pool. It might not be a requirement in your state for a Pool Person to have one of the certifications listed above in order to care for residential pools, but there are many Pool Professionals in your area who have chosen to make that investment in Education anyway. They value your Investment and regard the Safety of you & your family so highly that they attend the training session and earn their certification, whether it is required or not. Don't you want your pool person to have some type of training?
You have a lot at stake. Hire a trained Pool Professional!
Similar Article: That Chlorine Smell