Diving into Nova Southeastern University!
 Nova Southeastern's Assistant Director of Aquatics, Austin Harris, talks on overcoming the challenges in managing one of the countries largest academic SCUBA Diving programs, first responder aquatics training, and more.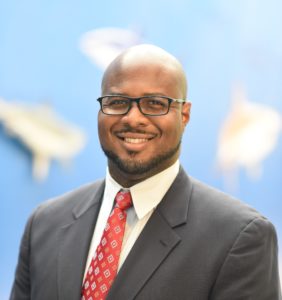 NSU Aquatics is the leading program area for the Office of Recreation and Wellness and operates 3 large and distinctively different pools on its main Fort Lauderdale, FL campus. The aquatic center boasts the largest competition pool by volume in the state of Florida holding 1.2 million gallons and ranging from depths of 5 to 16.5 feet.  It is the home of the Sharks for the university's NCAA division 2 swim teams, high school, and middle school.   The Don Taft University Center Recplex leisure pool is a 213,000 gallon salt pool that serves as a recreation pool for the student population, camp Nova, and a myriad of programs and events.  Our Rolling Hills Graduate Residence pool is a resort-style facility exclusively for graduate students that features a waterfall cave, barbeque pavilion area, and clubhouse.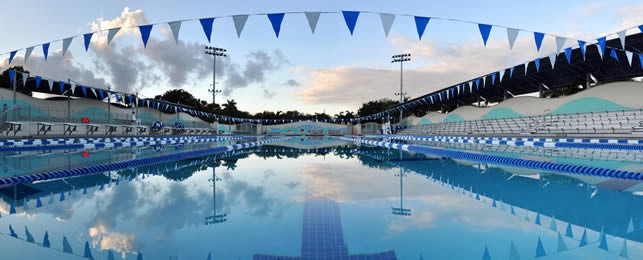 Managing 60 lifeguards, swim instructors, dive masters, and SCUBA instructors is not an easy task
So what's our challenges?  Like many other collegiate aquatic programs, we are not immune to the pitfalls that other universities face with staff shortages, scheduling, pool space, and budget cuts.  Our facilities are highly sought after and it's always a delicate balancing act to meet the needs of not only our own internal programs, but also serving NSU athletics and University School. In addition, some of our more prominent external user groups include club swim, water polo, and springboard diving teams. We also partner with various fire rescue and police organizations for different types of training.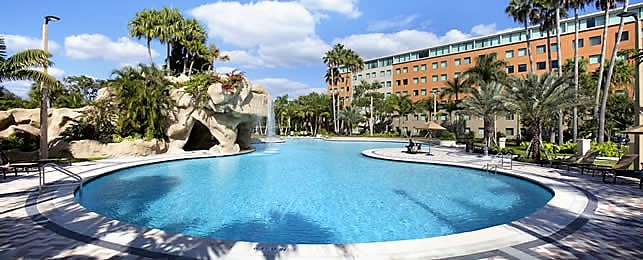 At Nova Southeastern University we employ an unprecedented 5 highly credentialed full-time aquatic professional staff members, including an associate director, two assistant directors, facilities manager, and coordinator.  The emergence of our NSU Aquatics Institute has prompted a massive expansion of our aquatic program offerings. Like most aquatic programs we offer courses in American Red Cross Lifeguarding, CPR/AED for the Professional Rescuer, Administering Emergency Oxygen, Lifeguard Instructor, Water Safety Instructor, and swim lessons.  In the last 5 years we've added on Pump Room Operations training, Advance Service Technician certification, First Responder Aquatics Training, and one of the largest Academic SCUBA Diving programs in the country.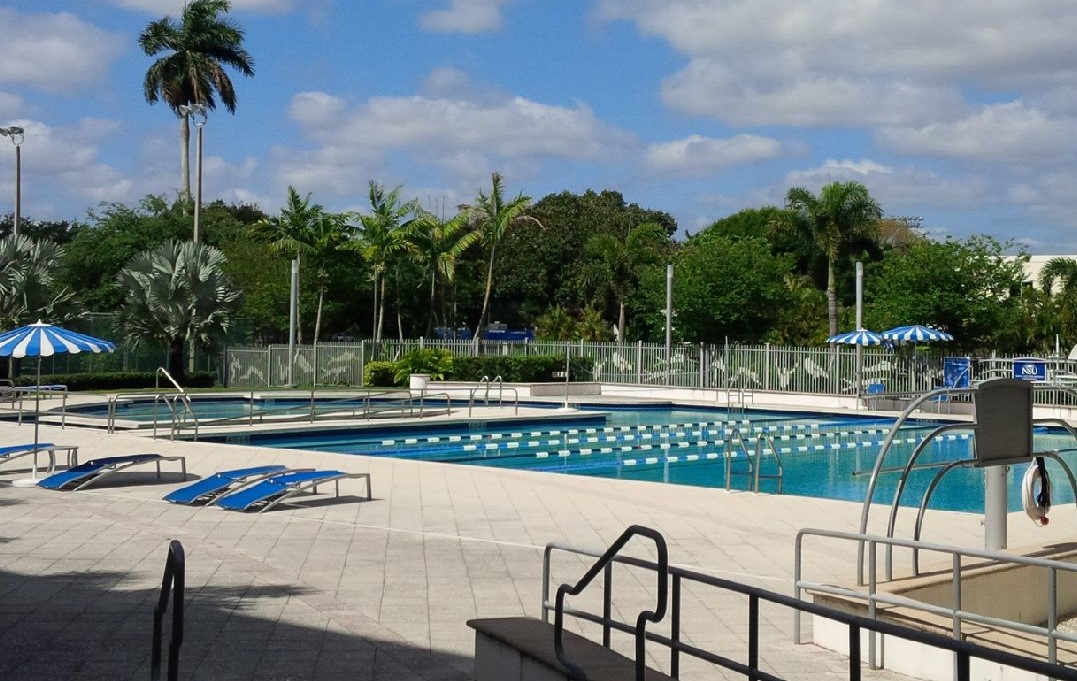 It's never an easy task managing over 60 lifeguards, swim instructors, dive masters, and SCUBA instructors. However, one of the greatest benefits to our success is having 90% of our operations and programming controlled in-house. NSU Aquatics has adopted a model of training with excellence for the advancement of our own student employees through mentorship, professional development, and leadership. Our staff is groomed through our programs to exceed industry standards, in which the skills they acquire are transferable to their chosen career paths. It is for these reasons NSU Aquatics is revered as a premier institution for aquatic education.
To see what University of North Carolina's Aquatic Director, Catherine Ayers, had to say on the subject in last months Spotlight: A Depression-era Swimming Pool Roaring Into the Twenties